How to Avoid Online Car Shipping Scams
How to avoid getting conned by fraudsters targeting online car sales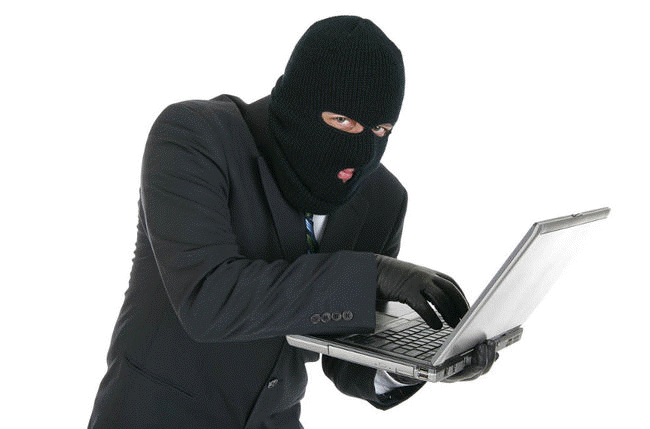 There are a growing number of different internet car shipping scams in operation all over the world which are targeting sellers of cars, boats, motorbikes and other single high value items, even horses! We first came across this  in January when we were approached by a car dealer in Australia who had been directed to a website purporting to be on of 1st Move International's car shipping sites
Car Shipping Scam: The Hook
Fraudsters had copied aspects of our site and were advising potential victims that they would buy their vehicle and ship it via their approved shippers, pointing the victim to this so called shipping site which they had published themselves.
Once the seller had been "hooked" the fraudster then sends a cheque to the seller for the cost of the vehicle and, very kindly, includes in this payment the costs for shipping the vehicle overseas.
Car Shipping Scam: The Con
Say the car is being sold for £ 4000.00 and the shipping costs are £1000.00, you, the seller, get a nice little cheque for £5000.00 which you duly bank. The bank may even advise you that the funds are in your account, cleared  and safe.
Car Shipping Scam: The Sting
Within a few days you will be asked to send  a slice of this money to the shipping agent in order to pay for the shipping. ( the shipping costs of £1000.00) You are requested to send this money by Western Union or Moneygram which you do as you have been paid. This transfer is untraceable and cashed immediately. Meanwhile your bank tells you 10 days later that the original cheque has bounced and promptly takes the money out of your account.
You have been conned For £ 1000.00 ! or dollars, yen, euros whatever, this scam is worldwide. NEVER SEND MONEY BY WESTERN UNION TO COMPLETE STRANGERS!
Beware of individuals or websites offering to sell you a car below market price. These scammers advertise great deals on car trading websites and will ask you to send money before they ship your car. They will tell you the car is with their shipping agent and point you to a website which claims to securely hold your cash while they ship the car to you. They will even direct you to, what looks like, a reputable car shipping website, or money escrow site, but one they have simply copied from the web and changed the contact numbers to their partners in crime.
Copying a website is a very simple cut and paste job and some of these criminal websites can look very, very convincing. However, they are simply copies of genuine websites with the contact details changed. Phone numbers listed are to untraceable mobiles and emails sent to you via bulk email accounts. If an email comes simply from an email account or an internet service provider be very suspicious.
Genuine companies will email you through their website: example; support@autocarshippers.com is good, autocarshippers@hotmail.com is a con. Always check your email headers by looking at the properties of the email sender. Tip: simply right click any email address, look at properties and you can usually see exactly where the email has come from. We currently receive over 10 emails a day from victims of this fraud, this is now big business and easy money for fraudsters. It has also been the subject of a BBC investigation. You can see the news report on the BBC News: Car Shipping Scam.
See also IC3 warning on auction fraud here:
Don't get caught - Good advice
Be cautious of overcomplicated transactions involving shipping agents, business partners, middle men and so on, all designed to leave you seriously out of pocket, and the crooks with your cash.
As with all online transactions please check the credentials of who are you are dealing with. If it sounds to good too be true, then it normally is. Please also be aware that anyone can just copy and paste a website, change a few contact details and they are in business. Always check out the website URL and contact the real site owners if you are suspicious.
If you receive an email from someone check that the email is coming from a reputable website. If it is coming from just an email account and not a genuine company be very, very suspicious.
UK shipping companies, or Freight Forwarders, belong to the British International Freight Association (BIFA). You can check their site here: www.bifa.org. Better still why not call the shipping agent personally and check them out. They do a good job and will be happy to help and advise on all things shipping. If you get that itchy feeling in the back of your neck and say Hmmmm. Then walk away.
NEVER SEND MONEY BY WESTERN UNION, LEGITIMATE COMPANIES AND HONEST FOLK HAVE BANK ACCOUNTS. BANK ACCOUNTS ARE TRACEABLE.
Spread the word, pass this message on: If you have a website which would benefit from this information then please feel free to copy all or any of this information. I am the author. It is copyright free. This article is copyright free and can be used by any parties, provided acknowledgement is made to the author and a link back to www.autoshippers.co.uk is placed on the your web page.
Thank You.
Our associated, and genuine, websites are:
www.shipit.co.uk
www.autoshippers.co.uk
www.autocarshippers.com
And finally a note to the scammers...
We take copyright infringement as a serious matter, we know you don't, so we won't threaten you with any legal stuff if you copy our website. HOWEVER.. We report all fake copies of our website to the Internet Crime Center, IC3. The Internet Crime Complaint Center (IC3) is a partnership between the Federal Bureau of Investigation (FBI), National White Collar Crime Center (NW3C), and the Bureau of Justice Assistance (BJA).
We also report fake copies of our sites to the relevant police authorities in your country, including http://www.met.police.uk/fraudalert/ and will contact your web hosting company with details of your site.