Shipping Cars to Japan
Information on the Port of Yokohama, History & Facilities
Regular shipments by RoRo and Container direct to the Port of Yokohama, Japan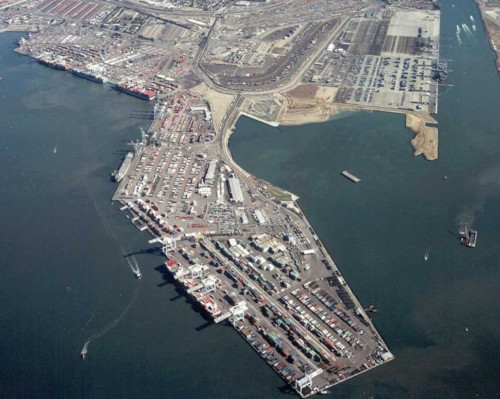 Port of Yokohama, Japan
Yokohama is Japan's second largest city, and home to its one of its oldest and largest ports. Nearly 40,000 vessels call at the port each year, carrying just under 300 million tonnes of cargo, including nearly three million TEUs' worth of containers.
The Port is managed by the Yokohama Port Corporation, an agency of the Port & Harbour Bureau of the City of Yokohama.
History
As recently as 1859, Yokohama was just a small fishing village. That changed when a fleet of American warships forced Japan, which had been pursuing a policy of seclusion from the outside world, to open up some of its ports to international shipping.
Initially, the five ports nominated by the Shogun included the Port of Kanagawa, but this was deemed to lie too close to important internal trade routes, and so a new port was constructed at Yokohama, the other side of the river.
Yokohama, lying just 30km from Tokyo, soon became the centre of the bulk of Japan's international trade. From 1861 onwards, for instance, the city had its own English-language newspaper, reflecting the large number of overseas sailors, traders and businessmen now to be found in the region.
Over the course of the intervening 150 or so years, the Port has been expanded and modernised several times, with new piers and wharves being added to the point that it has now subsumed the Port of Kanagawa entirely. It was destroyed by US bombers during World War II, but then rebuilt by the US Navy to service American ships during the post-war occupation.
The first deepwater container terminal opened in 2001, and the New Yokohama International Passenger Terminal opened in 2002.
Facilities
The Port today consists of 10 piers and wharves offering berths for around 100 ships at any one time, and covers an area of 73 square kilometres.
Draft is 11m-12.2m in the channel, 7.1m-9.1m at the cargo piers and 9.4m-10m at the oil terminal. As you would expect from such a major port there are dedicated terminals for just about any type of ship or cargo you can think of, including containerised, dry bulk, liquid bulk and breakbulk goods, cruise liners and passenger ships, and Ro-Ro shipping – automobiles and automobile parts making up a substantial proportion of Yokohama's cargo traffic.
A full range of chandlery, provisioning and repair services are available, including a large dry dock. For a full breakdown of the Port's different wharves and piers and their respective statistics and specialisms, see the Yokohama Port Corporation's own website.
Facts of Interest
• In 2013 the APM Terminal, one of several container terminals at the Port, was recognised as the world's most efficient, shifting an average of 163 containers onto/off ships every hour.
Shipping your car to Japan? Find out about our UK to Japan car shipping services. We offer Roll on Roll off and Container Car Shipping to Yokohama, Japan. For a tailored estimate for your shipment, complete the quick quote form on this page.