Car Shipping to Taiwan
Port of Taichung Information, History & Facilities
Regular shipments by RoRo and Container direct to the Port of Taichung, Taiwan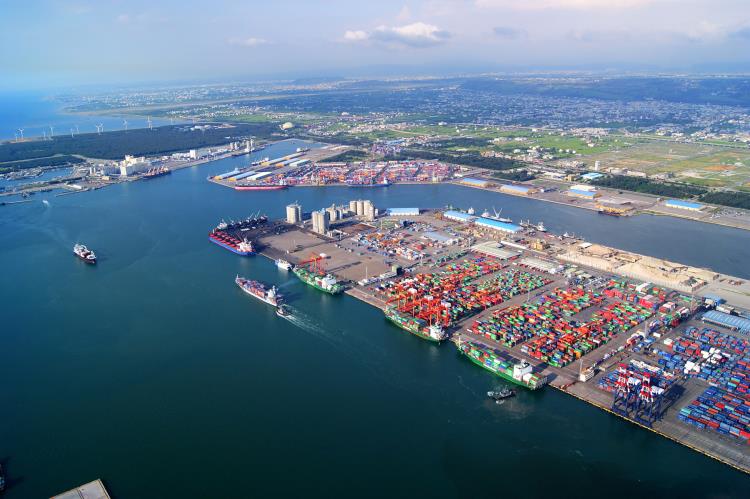 Port of Taichung, Taiwan
Located on Taiwan's western coast in the South China Sea, directly across the Taiwan Strait from the Chinese city of Quanzhou, Taichung is Taiwan's second-largest city by population with 2.8m residents, and home to its second-busiest seaport.
Annual cargo volume is around 100 million tonnes. The Port is state-owned and operated by the Taiwan International Ports Corporation, an agency of the Taiwanese government.
History
Though there have been fishing villages in the Taichung region since time immemorial, it was occupying Japanese forces who first started constructing a port there in the 1930s. At the time, Taiwan (or rather Formosa, as the island itself is properly known) had been occupied by the Japanese since the end of the Sino-Japanese War in 1895.
However, that port was never completed, because World War II broke out before it was finished. The idea then languished until the late 1960s. By then, the Communist revolution had taken place in China and the island of Formosa had become Taiwan, home to the counter-revolutionary government.
The formation of Taiwan had seen a surge in population which led to Formosa's other two leading ports, Port of Keelung and Port of Kaohslung, becoming seriously over-congested. The idea of building at port at Taichung was therefore revived, and construction began in 1971, with the first vessel leaving the port in 1976.
Facilities
Draft is 16m in the channel, but quayside drafts can be as shallow as 3.5m or as deep as 12m. Deeper anchorages are also available. Pilotage is compulsory for foreign ships over 500 DWT and Taiwanese ships over 1,000 DWT, and the Port has four pilots on duty at any one time, with a fleet of 10 tugs to assist if required.
In all there are 58 berths available at the Port, with a total length of just under 15km. Six of these are used by container shipping. Elsewhere, there are specialist berths for ships carrying grain, liquid bulk goods (two of which are reserved for chemicals), cement, gravel, waste iron and liquefied natural gas. The rest are used for general cargo, with two reserved for passenger ships.
The Port of Taichung is also home to a small fishing port which is used by local fishermen. That has its own wharves and quays, which are not counted in the above figures.
The various specialist wharves are equipped with all the grain elevators, pipelines and so on that you'd expect to find – berths 1 and 2, for instance, when operating at full capacity, can on- or off-load a staggering 1,400 tonnes of grain per hour! At the container terminals, which are variously operated by the China Container Terminal Corporation, Wan Hai Lines Ltd and the Evergreen Line Corporation, you'll find no fewer than 16 35-tonne cranes, as well as a large number of forklifts, reach stackers and empty container handlers.
Facts of Interest
• The city of Taichung is home to some of Taiwan's leading museums and tourist attractions. These include the National Museum of Natural Science, the National Taiwan Museum of Fine Arts and, within the Port of Taichung itself, Taichung Folklore Park, as well as numerous temples.
We offer Roll on Roll off and Container Car Shipping to Taichung, Taiwan. For a tailored estimate for your shipment, complete the quick quote form on this page.
---
---