Car Shipping UK to Saudi Arabia
Great Rates and Weekly Container and RoRo Services from the UK to Saudi Arabia
At Autoshippers we provide car shipping services direct from the UK to the ports of Jeddah and Dammam, Saudi Arabia. We offer competitive car shipping rates for Roll-on Roll-off and Container shipping services and we have been shipping cars to Saudi Arabia for over 20 years.
We are also members of the British International Freight Association (BIFA) and offer full insurance cover for your car during transit through insurance giants Royal Sun Alliance.
Container Shipping
We have container loading facilities at all main UK ports where your car will be strapped and secured inside its own dedicated 20' container, ready for shipping. Container services depart weekly from the UK to the ports of Jeddah and Dammam. Learn more about Container car shipping.
Roll-on Roll-off Shipping
We also provide regular Roll-on Roll-off car shipping services whereby your vehicle is simply driven onto a specialised RoRo vessel design for transporting cars safely overseas. Learn more about RoRo car shipping.
Get a free quote
For your FREE quote please fill out our quote form. Alternatively you can call us free on 0800 3890784 or if you would just like to ask a quick question, simply contact us here.
Car Shipping UK to Saudi Arabia Costs Guide

Type
20ft Container costs
(GBP)
Standard Saloon Car
£666 - Jeddah (RoRo)
£779 - Dammam
SUV / 4x4
£725 - Jeddah (RoRo)
£845 - Dammam
Car Shipping Costs from the UK to Saudi Arabia
How much does it cost to ship a car from to Saudi Arabia?
Generally the cost to ship a car from the UK to Saudi Arabia can vary depending on the final destination and the exact vehicle being shipped, however, typically you can expect costs to start at £779 for RoRo shipping to the port of Dammam, or £666 when shipping to Jeddah.
See our cost table for indicative car shipping costs for the major ports in Saudi Arabia. Rates are current at the time of writing but may vary depending on the exact destination and vehicle dimensions. Please check with us prior to booking. Rates are port to port shipping only, and exclude duties and taxes, car collection costs, and redelivery (if required) at the destination.
This table should be used as a guide only. To receive an accurate quote specific to your destination and vehicle dimensions, please fill out the form above.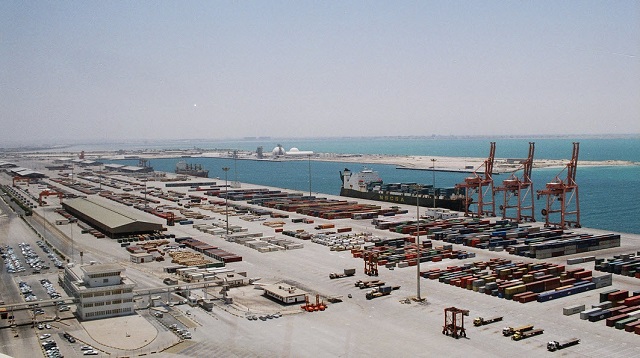 Port of Dammam, Saudi Arabia
Located on Saudi Arabia's east coast, the Port of Dammam – also known as King Abdul Aziz Port – is the nation's second largest, after Jeddah Islamic Port on the west coast. It is the largest port on the Persian Gulf, and the third largest in the entire MENA (Middle East and North Africa) region, after Jeddah and Dubai's Port of Jebel Ali.
The port welcomes thousands of ships and handles over 25 million tonnes of cargo each year, representing around 25-30 per cent of all goods entering and leaving the country. It is owned by the Saudi Ports Authority, though its various terminals are managed by a number of different private operators. Oil and petrochemicals are the Port's primary exports, while food, building materials and consumer goods dominate the import trade.
History
Prior to the Second World War, Dammam was a small fishing village, but the discovery of oil in 1938 and the subsequent rapid growth of the nation's economy meant that by the 1960s the town had become both an important sea port, and the de facto centre of the nation's petrochemical industries. Today, the population of Dammam itself stands at around one million, with a further three million people living in the surrounding Dammam Metropolitan Area.
The Port has been extended several times to respond to this rapid growth, notably during the country's second Five-Year Plan (1975-80), when 16 new piers were constructed.
Facilities
The Port of Dammam today covers an area of 190 square kilometres. There are 42 berths, of which 21 are used for general cargoes, nine for dry bulk grain and eight for containers. The remaining four berths (2x general, 1x bulk and 1x refrigerated) are all dual-use, accommodating Ro-Ro shipping as well as the cargoes specified.
Draft in the channel is 14m, while draft at the different quays and piers ranges from 9m to 14m. There are a number of dedicated terminals for goods such as cement, grain, marine equipment and petrochemicals, while berths 4-13 link directly to a cargo railway that connects Dammam to the nation's capital Riyadh (and specifically to its "dry port", a huge container storage facility just outside the city).
As you'd expect from a busy port of modern construction, a full range of heavy lifting gear is available at the Port, as are chandlery, provisioning and repair services. Repair facilities include a 13.5-hectare compound housing two dry docks and a dedicated training centre.
Facts of Interest
• A high-speed rail link between Riyadh and Jeddah is currently under construction, and is due to be completed by 2040. This "Saudi Landbridge", as the project is known, will enable goods to be transported by rail from Jeddah to Dammam and vice versa.
• Saudi Arabia has one of the world's youngest populations. Over half of its 34 million residents – of whom up to one-third are foreign nationals – are under the age of 25.
---
---