Rio De Janeiro Port Information and Car Shipping Facilities
Shipping a car to Rio De Janeiro, Brazil from the UK? Find port facilities, facts and figures here.
We ship cars, trucks and other motor vehicles direct to Rio De Janeiro via Roll on Roll off and Container Shipping. See below for more information on.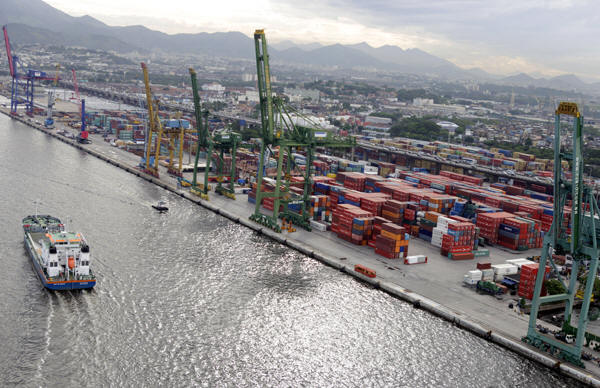 Port of Rio De Janeiro
The Port of Rio de Janeiro is located on the west coast of Guanabara Bay, south east Brazil. It is the second largest bay in Brazil, and the Port of Rio de Janeiro is the third busiest by volume.
History
The City of Rio de Janeiro was the capital city of Brazil until that designation was given to Brasilia. It is known as the 'Marvellous City', for its natural beauty and for beaches such as Ipanema and Copacabana, as well as Mardi Gras Carnival.
Magellan stopped to resupply his ships in 1519, but the first European settlement was in 1555. The area was named by the Portuguese Rio de Janeiro, meaning January Sound (they had arrived on January 1st). Some misinterpretation of the words however, led to the name being corrupted to Rio meaning January River and it is that which has stuck.
In 1808, the Portuguese royal family fled to Rio de Janeiro to escape Napoleon's armies. Prince Pedro proclaimed Brazil's independence in 1822 and named Rio de Janeiro its capital. It was retained capital of the Brazilian Republic in 1889.
A busy trade developed in coffee, rubber and sugar, and import of African slaves. Over half a million people lived in the wider metropolitan area in 1889, making it one of the largest cities in the world at that time. By 1940, the population hit 2 million, by 1980 8 million, and by 2010 14 million.
Faclilities
The Port is operated by Companhia Docas de Rio de Janeiro. Some of the terminals are operated under leasehold by private companies. The Port is primarily a cargo port, but does handle cruise ships, and is expected to be upgraded in preparation for hosting the 2016 summer Olympics.
The Port has almost 7,000 metres of continuous wharf and a 883m pier. Fixed, mobile and floating cranes and stevedoring services are available.
There are also dry dock facilities while cruise ships dock at Pier Maua.
Wharf of Gamboa has 18 warehouses totalling 60,000m2, with 16m2 covered storage.
Wharves of Cristovao offer 6 berths, and 2 12,000m2 warehouses
Terminal of Manguinhos offers liquid bulk facilities.
Wharf of the Cashew has 5 berths, and handles liquid bulk, containers and roll-on/roll-off facilities. There are 3 warehouses totalling 21m2, and 177,000m2 of open yards.
Facts of Interest
• Rio de Janeiro hosted the FIFA World Cup Final in 2014, and will host the future summer Olympic Games in 2016.

---
---