Shipping Cars to Port Louis, Mauritius
Weekly shipments via RoRo and Container services direct from the UK to Port Louis, Mauritius
Find information and facts about Port Louis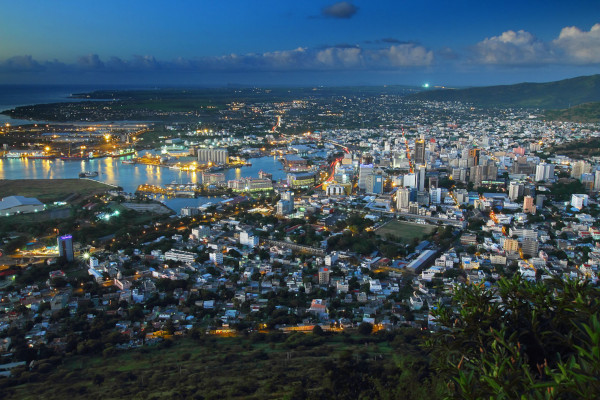 Port Louis, Mauritius
Located on a natural harbour, Port Louis isn't a major port by global standards, handling less than 10 million tonnes of cargo each year. However, it's by far the most important port in Mauritius, as it's the only recognised 'first port of entry', which means all ships visiting the island nation are legally obliged to call in at Port Louis first.
Over 90 per cent of goods entering and leaving Mauritius do so via Port Louis. Since 2000, the Port also handles a lot of 'transshipment' traffic: if you're a Chinese manufacturer, for instance, it may make sense to ship goods to Mauritius first, then on to different nations in smaller ships.
The Port is managed by the Mauritius Port Authority.
History
Mauritius has no native population: the islands were uninhabited until being discovered by Arab sailors during the middle ages. They were then held at different times by the Portuguese, Dutch, French and British, before gaining independence in 1968. There has been a port of some kind in operation in the town of Port Louis since it was first established, but the Port as we know it today was built by the French in the early 18th Century.
The port's international importance was diminished by the opening of the Suez Canal in 1869, but in recent years an extensive programme of modernisation (including significant dredging to accommodate larger ships) and international recognition as a transshipment port have helped bring trade back to the Port.
Facilities
That modernisation programme has paid off and ships visiting Port Louis today will find a well managed, efficient port that offers a full range of chandlery, provisioning and repair facillities and services. A pilotage service is available, and compulsory for ships over 100 tons.
Maximum draft is 10m at the cargo piers and 12m in the channel, with anchorages up to 21m available. The port has 16 berths and three terminals (for containerised, dry bulk and liquid bulk goods), as well as a dedicated oil jetty that handles over a million tonnes of petroleum products annually.
Five post-panamax and eight rubber-tyred gantry cranes are available, and there is storage area covering around 15 hectares.
Facts of Interest
• By far Mauritius's most famous resident was the dodo – a large, flightless bird weighing up to 20kg that the sailors who first discovered the islands soon found was remarkably tasty. Within 100 years of the first humans arriving, the species was extinct, with the very last specimen killed and eaten in 1681.
We offer Roll on Roll off and Container Car Shipping services direct to Port Louis, Mauritius. For a tailored estimate for your shipment, complete the quick quote form on this page.
---
---