Car Shipping UK to Port of Elizabeth, South Africa
Regular shipments via RoRo and Container services direct from the UK to Port Elizabeth, South Africa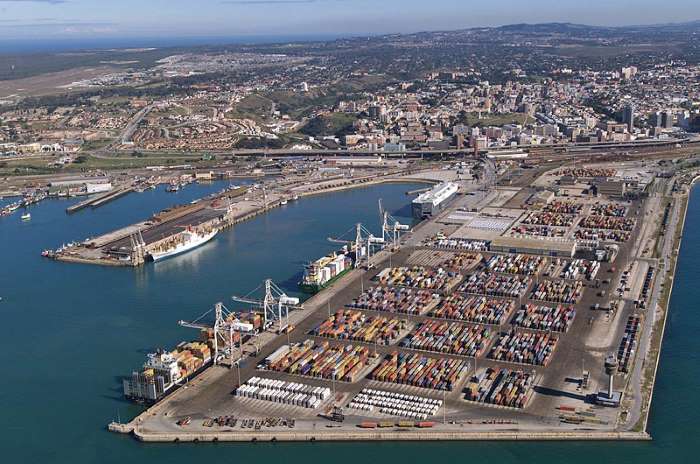 Port Elizabeth, South Africa
Located at the western end of Algoa Bay, which opens into the Indian Ocean on South Africa's south-east coast, Port Elizabeth was once the country's busiest port. Today, that title goes to the Port of Durban, while Port Elizabeth also faces competition from nearby sister port Port of Ngqura, as well as neighbouring Coega, which is used exclusively for heavy industrial shipping.
Port Elizabeth nevertheless remains a key South African port, welcoming around 1,000 ships and handling some 12 million tonnes of cargo (including over 150,000 containers) annually. It is managed by the Transnet National Port Authority.
History
The city of Port Elizabeth was built from the ground up in 1820, when 4,000 British colonists arrived en masse. By 1825, its natural harbour had gained a harbour master and customs officer, and by the 1870s Port Elizabeth was the country's busiest port. Work began on the modern harbour in 1933, with the Charl Malan Quay opening in 1935 – today this is Quay 1, and houses the Port's car and container terminals.
In 2009, the Port of Ngqura opened for business some 22km to the northeast, with the adjacent industrial facility at Coega (the Xhosa name for Ngqura) following a few years later. The consequent reduction in traffic and cargo volume at Port Elizabeth has led local authorities to embark on a major redevelopment programme that will see areas of the Port that have fallen into disuse being repurposed for leisure, residential and retail use.
Facilities
The Port of Port Elizabeth has a draft of 9.4m at the cargo piers and oil terminal and 14m in the channel. Pilotage is compulsory for all vessels entering and leaving the harbour, and three tugs are available, including 70-tonne bollard pull tugs.
The Port has dedicated terminals for containers, cars, fruit, breakbulk and bulk goods, of which by far the most important is manganese ore.
Water, provisions and chandlery services are all available at the port, though dry dock and repair facilities are limited. There are several mobile and floating cranes, including two with a 100-tonne capacity, as well as two forklifts, six reach stackers and around 20 tractors and trailers – not to mention 12 hectares of outdoor storage.
The three-berth container terminal is equipped with gantry cranes and straddle carriers, and has some 22 hectares of storage. Unusually, these gantry cranes can load containers onto trains directly from the ship, which speeds up throughput considerably. There are a further eight berths at the remaining terminals, plus a dedicated berth for oil tankers and jetties for tugs and fishing trawlers.
A full range of chandlery and provisioning services are available, but there is no dry dock and ship repair facilities are limited.
Facts of Interest
• Confusingly, while Port Elizabeth sits on Algoa Bay, the city is sometimes also referred to as Nelson Mandela Bay.
• Colloquially, Port Elizabeth is known as "the Friendly City", and it is a key destination for tourists thanks to its many Blue Flag beaches and proximity to major wildlife reserves.
We offer Roll on Roll off and Container Car Shipping services direct to Port Elizabeth, South Africa. For a tailored estimate for your shipment, complete the quick quote form on this page.
---
---