Car Shipping to Paramaribo, Suriname
Information for shipping your car to Paramaribo, Suriname directly from the UK.
Car shipping from the UK to Suriname via Roll on Roll off or Container Shipping.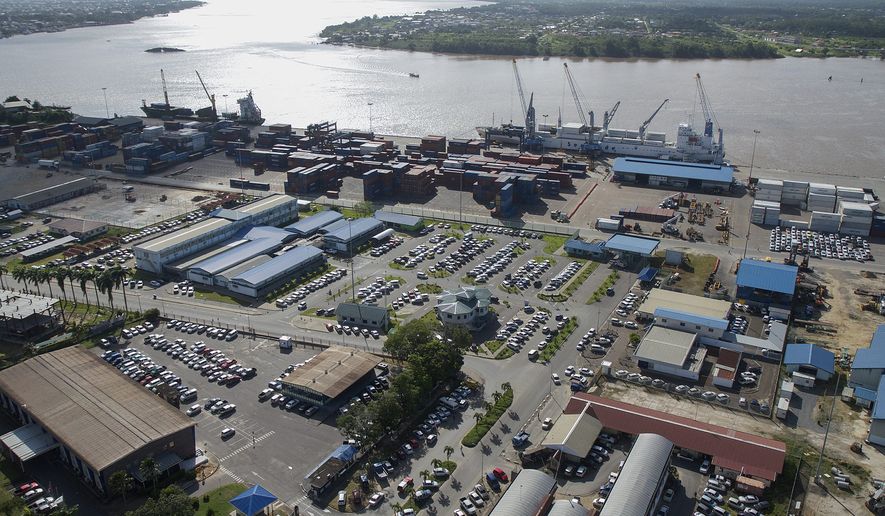 Port of Paramaribo, Suriname
As well as being Suriname's capital city, Paramaribo is home to nearly half of the tiny country's population (241,000 out of a total 576,000). Accordingly, the Port of Paramaribo is by far the country's biggest and busiest port.
It's also one of the most modern ports on South America's northwest Atlantic coast, and so serves as an important port of entry for goods destined for neighbouring Guyana and French Guiana.
History
Paramaribo was built in 1613 as a trading post by Dutch settlers, who by the end of the 17th Century had colonised the entire country. At this time, sugar exports from slave-manned plantations were the country's primary source of income. Full independence from the Netherlands was only achieved in 1975.
Today the country's primary exports are gold, oil, bauxite, rice and bananas, but Dutch remains the nation's official language, although most Surinamese speak both Dutch and the local creole language, Sranan Tongo – often mixing up the two within a single sentence.
Facilities
The Port of Suriname today welcomes container, dry and liquid bulk and ro-ro vessels. Being located on the banks of the Suriname River rather than on the Atlantic coast itself, it's fairly shallow compared to many other international ports: the draft is as little as 3.4m in some areas (with a maximum draft on 9.1m). Nevertheless, the port can accommodate vessels of over 500m in length.
Mobile and floating goods cranes are available, although there is no fixed 100T crane. Basic provisions and port/chandlery services are available, and there is a compulsory pilotage service for all vessels entering and leaving the port.
Road and rail links both within Suriname and to its neighbouring countries are, at best, basic. Instead waterways carry the bulk of the nation's cargo traffic, many of which are large enough to accept ocean-going vessels with a draft of up to 7m.
Dubai-based DP World owns a majority stake in terminal operations at the port, and also maintains a small private port nearby that caters for the mining, oil and forestry industries.
Facts of Interest
• Suriname is the only nation outside Europe where Dutch is the primary language.

We offer Roll on Roll off and Container Car Shipping services direct to Suriname. For a tailored estimate for your shipment, complete the quick quote form on this page.
---
---