Port of Nassau Information and History
Shipping your car to the Bahamas? Find info on the facts and history of Nassau port.
We offer car shipping services direct to the Bahamas.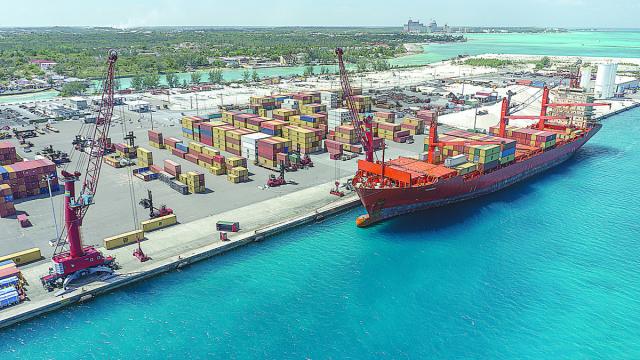 The Port of Nassau (Bahamas)
Nassau is the capital of the Bahamas. The city is located on the island of New Providence, and operates very much like a business district. The city itself was developed directly behind the port, and is located 290 km east-southeast from Miami, Florida in the US. 70 percent of the entire population of the Bahamas lives within Nassau.
History
When the town was originally founded in 1650, it was then known as Charles Town. There have been many battles over its ownership. In 1684 the Spanish burned it down to the ground. In 1703, Spanish and French allied forces then occupied the town of Nassau for a brief period of time. By 1713, the Bahamas had become a safe haven for pirates, and many infamous pirates declared Nassau as their own pirate republic.
It was during 1718, that the British succeeded in regaining control over the islands. Then in 1720, the Spanish unsuccessfully tried again to retake Nassau, but the British remained in control. In 1782, the Spanish managed to capture Nassau for the last time, and were then forced to surrender in 1783 by an American loyalist.
Facilities
The Port of Nassau has a large number of facilities, despite being a small harbour. It is most well known for dealing with cruise passengers that dock at Prince George wharf. The vast majority of trade or business done at the port is tourist related, versus cargo or trade goods like many other ports around the world.
Some of the facilities located at the Port of Nassau include:
• Cruise terminal (where up to seven cruise ships may dock at one time)
• RoRo (Roll-On Roll-Off) and vehicle handling services
• Water taxi service (as an alternative to a regular taxi)
• General cargo terminal
• Oil terminal
• Medical facilities
Facts of Interest
-

Notable pirates who once frequented Nassau include: Thomas Barrow, Benjamin Hornigold, Charles Vane, Calico Jack Rackham, Edward Teach (AKA "Blackbeard"), Anne Bonny, and Mary Read.
-

Nassau has a tropical monsoon climate and temperatures are fairly constant throughout the year. Yearly temperatures stay between 70 F and 90 F degrees on average, and have only very rarely fallen lower than 50 F.
-

The city's main festival in known as Junkanoo. It is a very energetic, colourful street parade that features residents in bright costumes. They dance to the rhythmic accompaniment of cow bells, drums, and whistles.
-

The hotel district of the city is called Cable Beach. There are five enormous hotels featured on this one strip of beach.
We offer Roll on Roll off and Container Car Shipping services direct to the Bahamas.
---
---