UK to Togo - Car Shipping
Information on The Port of Lome
Shipping to Togo? Find port information and rates from the UK to Lome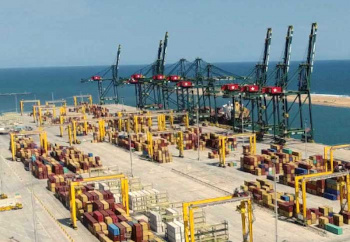 Port of Lome, Togo
Lomé is the capital of Togo, and its most important seaport. Key exports include phosphates, cocoa and coffee beans, cotton and palm oil.
Quite unusually for most of the ports we ship to, such bulk goods – rather than containerised goods – make up the vast majority of the cargo handled at Lomé each year. This is partly because Togo is one of the smallest countries in Africa, with a population of under three million, and partly because the country's economy is under-developed and still based primarily on agriculture.
History
The Port of Lomé was purpose-built on a greenfield site by German engineering firm Inros Lacker in the 1960s: construction began in 1960 and the Port opened in 1968. In the 1970s new quays, six major storage halls and a 70,000-ton cement silo were added, and there was further expansion during the 1980s and 1990s.
At time of writing the Port is in the middle of an ongoing modernisation programme that aims to better equip the Port for container traffic. These works have included dredging the basin to a depth of 18m, and it's hoped that increased traffic will bring 300 much-needed new jobs to the region.
Facilities
Draft is 16m in the channel, 10m at the cargo piers and 15m at the oil terminal, with anchorages up to 15.2m. Pilotage is compulsory for all ships entering and leaving the harbour, and assistance tugs are available if required. The Port is open 24 hours a day, 365 days a year.
Thanks to the current modernisation programme the Port is now equipped with two ship-to-shore gantry cranes, eight mobile harbour cranes, four rubber-tyred gantry cranes an 19 reachstackers. Total wharf length is 950, and although container traffic is currently limited, there is enough external space to store up to 10,000 containers at any one time.
Longshore, chandlery and provisioning services are available, but there is no dry dock and ship repair facilities are limited, as you'd expect at such a small port.
Facts of Interest
• According to International Monetary Fund figures, Togo is the 10th poorest country in the world.
• Togo (now officially the Togolese Republic, and formerly Togoland) was colonised by first Germany and then France, before gaining independence in 1960. The country was a dictatorship under Eyadéma Gnassingbé from 1967-83, and although now technically a democracy is still ruled by his son, Faure Gnassingbé.
We offer Roll on Roll off and Container Car Shipping to Lome, Togo. For a tailored estimate for your shipment, complete the quick quote form on this page.
---
---