Car Shipping to Port of Limassol, Cyprus
Regular shipments via RoRo and Container direct from the UK to the Port of Limassol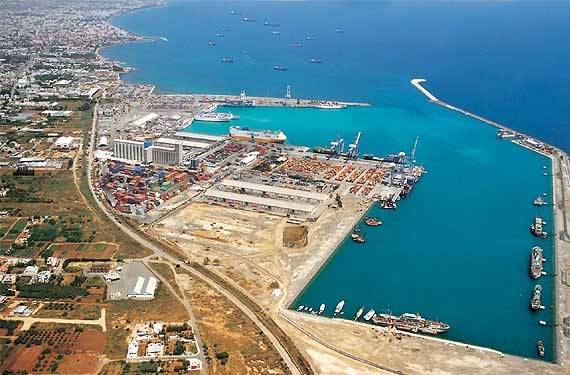 Port of Limassol, Cyprus
Located on the southern coast of the island of Cyprus, in the Mediterranean, the Port of Limassol is not a large one by international standards: it handles less than four million tonnes of cargo annually.
Despite its small size, however, Limassol is one of the most important ports on the Mediterranean. This is partly because it is Cyprus's main port, handling over 80 per cent of all goods entering and leaving the country, and because it's a popular destination for cruise ships, welcoming over a million passengers annually. But it's also because, thanks to Cyprus's favourable tax laws, Limassol is a key hub for the shipping industry itself: over 60 ship management companies, employing over 40,000 marine personnel between them, are based or at least have major offices in the town.
The Port is owned and managed by Eurogate, while the passenger terminal is operated by DP World.
History
There has been a settlement at Limassol since at least 2,000BC, but the city really began to emerge as a cultural and financial centre in the 13th Century.
The first modern harbour was constructed in 1956. Today this harbour (officially called Limassol Marina since 2010, but more commonly known as the Old Port) is used by fishing boats, small leisure craft and the coast guard, and the term Port of Limassol now refers to the New Port, which opened in 1974.
The Port then grew to unexpected prominence following the Turkish invasion of Cyprus during that same year. Until then, Cyprus's main port had been Famagusta on the north coast, which is now in the disputed, Turkish-controlled section of the country, and hence inaccessible to Greek Cypriots.
During the 1980s, the Port underwent significant expansion to meet this new demand: new and larger quays were constructed, and the port got its first large Panamax gantry cranes, to handle container shipping.
Facilities
The Port of Limassol can welcome ships up to 820 feet long, and has a draft of 14m in the channel, 9.4-11m at the cargo pier and 11m at the oil terminal. Pilotage is obligatory for all vessels entering and leaving the harbour, and assist tugs are available. The port is open 24 hours a day, but closes for Christmas Day, New Year's Day and Easter Sunday.
There are four quays, totalling some 2,070m in length, plus a smaller 40m quay just to the south. Fixed, mobile and floating cranes are available, and there are five warehouses with a total area of 29,760m2, 344,400m2 of container storage space, and a further 157,000m2 of open air storage for other goods.
The Port offers a full range of chandlery and provisioning services, as well as boasting a small dry dock for ship repairs. A new passenger terminal was also recently opened, and the Port now employs over 240 people.
A full range of longshore, provisioning and chandlery services are available, but there is no dry dock and ship repair facilities are limited.
Facts of Interest
• During the Third Crusade, Cyprus briefly came under British rule when it was taken by Richard III, after its Greek governor refused to contribute to the cost of "liberating" Jerusalem.
• Limassol is Cyprus's second largest city after the capital Nicosia, with around 240,000 people living in the metropolitan area.
We offer Roll on Roll off and Container serivces for Car Shipping to Limassol, Cyprus. For a tailored estimate for your shipment, complete the quick quote form on this page.
---
---