Shipping Your Car to Jamaica
Car Shipping with Autoshippers - From the UK to the Port of Kingston, Jamaica. Great rates and regular RoRo and Container shipments.
Information for shipping a car to the Port of Kingston.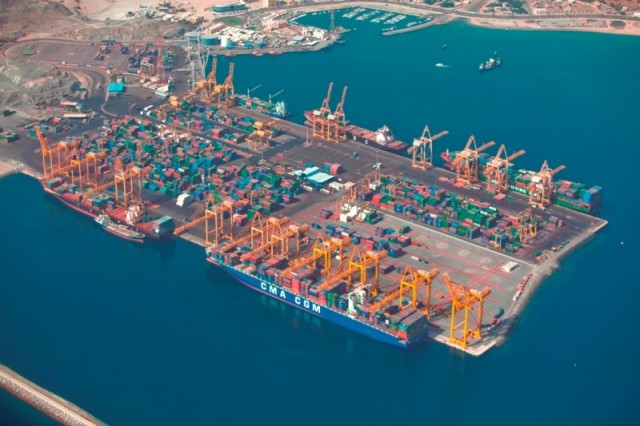 Port of Kingston, Jamaica
Located on a natural harbour formed by a long sand spit called the Palisadoes, the Port of Kingston is the largest port in Jamaica, handling well over 50 per cent of all cargo moving in and out of the country.
Primary exports include sugar, coffee and bauxite, an aluminium-rich mineral ore of which Jamaica is the world's fifth biggest producer.
History
Kingston has been Jamaica's main port since 1692, when both the town and the port were built to replace the island's former major port, Port Royal, which had been destroyed in an earthquake.
By 1872 Kingston had become the country's capital, taking over that role from Spanish Town. The city was then greatly expanded in the 1960s with the construction of New Kingston, which serves as the city's financial district.
Facilities
Today, the Port of Kingston handles containers, liquid and dry bulk goods, and Ro-Ro and passenger shipping. Welcoming well over 2,000 ships a year, the port has a maximum draft of 10m and can accommodate vessels over 500m in length. Some three million tons of cargo pass through its gates each year, 90 per cent of which is leaving the country.
The Port consists of three main areas: the Kingston Container Terminal, Kingston Wharves, and the privately operated Sufferance Wharf. Both fixed and mobile cranes are available, including fixed 100T cranes; so too are a full range of port and chandlery services including electrical repairs, fuel and provisions. A pilotage service is available (and indeed compulsory) for all vessels entering the harbour, as are tugs and a small dry dock facility.
Tourism plays a vital role in the Jamaican economy, and that of the Caribbean generally, but surprisingly few of the 500-plus cruise ships that visit Jamaica each year dock at Kingston – the overwhelming majority use the island's smaller ports such as Ocho Rios, Falmouth Pier and Montego Bay.
Facts of Interest
• Built in the aftermarth of one devastating earthquake, Kingston suffered another in 1907, which did $25M's worth of damage (nearly $700M in today's terms) and killed over 800 people, as well as causing a tsunami on the north coast of the island.
• Kingston is known internationally as the birthplace of reggae music, and many of the genre's biggest stars hail from the city – though the biggest of them all, Bob Marley, was actually born in Nine Mile, 40 miles to the north.
• Kingston is the largest city in the Americas, south of the USA, where English is the primary language spoken.
We offer Roll on Roll off and Container Car Shipping services direct to Jamaica. For a tailored estimate for your shipment, complete the quick quote form on this page.
---
---