Port of Galveston Information and History
Shipping your car to Galveston, USA? Find info on the facts and history of Galveston port.
We offer car shipping services direct to Galveston port from the UK.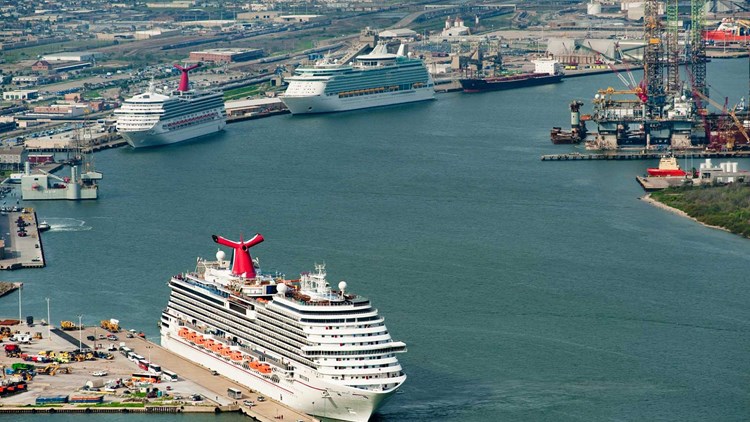 The Port of Galveston (USA)
The Port of Galveston is located in the US town of Galveston, Texas. Texas is a large state with a high average temperature, located in the southwestern area of the United States. Galveston sits on the upper coast of this state.
History
It was by a proclamation issued by the Congress of Mexico in October 1825, that the Port of Galveston first became established. During this time, Mexico was still considered to be the owner of Texas. At the time, this area was not much more than a tiny trading port, but has since grown rapidly to include over 850 acres of port facilities.
During the late nineteenth century, the Port of Galveston was the busiest port on the entire gulf coast. It was even considered to be the second busiest port in the entire country, second only to the one located in New York City. Galveston exported most of the nation's cotton, along with large amounts of the United States' cattle, rice, and other items.
That was until the 1900 Galveston Hurricane destroyed the whole area. This hurricane was considered to have been the deadliest in US history and also the second most expensive hurricane in US history. The death toll is estimated to have been between 6,000 and 12,000 people, with the number most cited being 8,000.
The port has since recovered from the devastation of the 1900 hurricane, but it's status as one of the busiest ports in the world was soon taken over by the Port of Houston, along with other deep-water ports which are unrestricted by natural geographical features and as such, are able to expand at will.
Facilities
The Port of Galveston, although not nearly as large as it was during the 19th century, is home to many facilities of varying types. These include:
• Bulk Terminal
• Marine Repair Facility
• Cruise Ship Terminals
• RoRo Cargo Terminal (Roll-on Roll-off) with truck and rail services available
• Rail Barge Terminal
• Bulk Cement Terminal
• Chilled Storage for Fresh Fruit and Produce
Facts of Interest
-

The Port of Galveston is the oldest port located in the Gulf of Mexico, west of New Orleans
-

This port was actually a part of Mexico until the early to middle 1800's
-

Disney Cruise Lines and Princess Cruises sail from the Port of Galveston to both the Caribbean and the Bahamas
-

When it was first created as a port, reports called the Port of Galveston the "best natural harbour that the colony of Texas had to offer."
We offer Roll on Roll off and Container Car Shipping services direct to the US.
View our US Car Shipping Guide here, or find out more about how we ship to the USA.
---
---