Car Shipping to the Port of Durban, South Africa
Information and facilities for the Port of Durban, South Africa
Great rates and regular container & roro services to Durban, South Africa directly from the UK.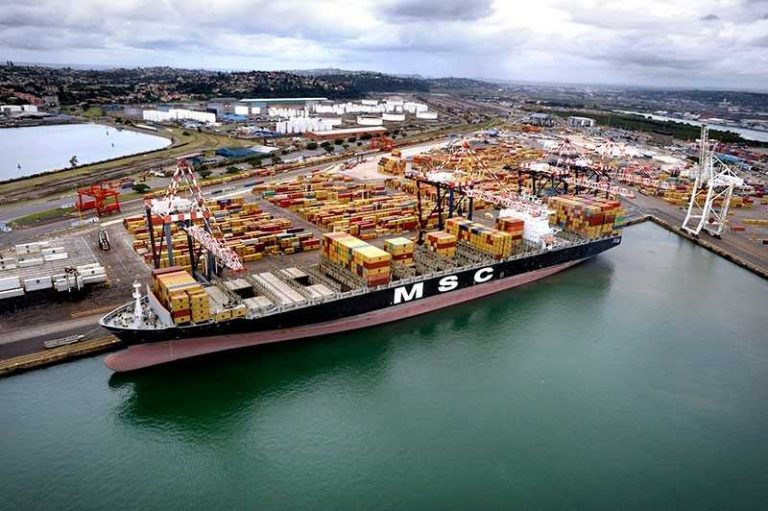 Port of Durban, South Africa
Durban is South Africa's third largest city and its second biggest manufacturing hub. It also has the country's busiest port: indeed, the Port of Durban is the third busiest container port in the entire Southern Hemisphere.
The city and its surrounding region are also at the heart of South Africa's tourist industry, to which end construction began on a new purpose-built cruise terminal, to be operated by MSC Cruises and the Kwazulu Cruise Terminal, in November 2019.
Formerly known as Port of Natal, the port now handles over 30 million tones of cargo annually, including over 2.5 million containers.
History
Durban is located on a natural harbour, and the first port was built there in 1840, some 15 years after British settlers established the town itself. Control of the port changed hands several times as Dutch and British colonists fought each other, and the local Zulu population, for control of South Africa during the 19th Century.
That was a battle which the British eventually won, with the result that the population today is majority Zulu, with sizeable minorities of British and Indian descent. Indeed, Durban is said to have the largest urban Indian community of any city outside India itself.
Facilities
As befits its key regional status, the Port of Durban is equipped to welcome the very largest ocean-going vessels currently in use. Draught is 16m within the port and 19m in the approach channel, with anchorages available of up to 21m, and the navigable channel is 220m wide.
The port has a total of 58 berths, which are managed by over 20 different companies. A dedicated car terminal was opened in 1998, through which over 60,000 vehicles pass each year, with an on-site capacity of 6,500 following a major expansion project in 2004.
Floating and mobile cranes of 100-tonne capacity are available, as are a full range of provisions, chandlery and repair services. There is also a lage dry dock facility.
The Port of Durban also includes Naval Base Durban, which is located on Salisbury Island and linked to the mainland by a causeway. Built during the Second World War, the naval base is currently home to three Warrior-class attack craft of the South African Navy.
Facts of Interest
• The average winter temperature in Durban is 17°C, which – along with the miles of sandy beaches along the region's shoreline – explains its popularity as a tourist destination.
• Like other South African cities, there is a high murder and crime rate in Durban, and while attacks on tourists are comparatively rare, visitors to the city are advised to exercise caution.

We offer Roll on Roll off and Container Car Shipping services direct to Durban, South Africa. For a tailored estimate for your shipment, complete the quick quote form on this page.
---
---