Car Shipping to Tanzania - Dar Es Salaam
Information for shipping your car to Tanzania
Regular shipments via RoRo and Container direct to Port of Dar Es Salaam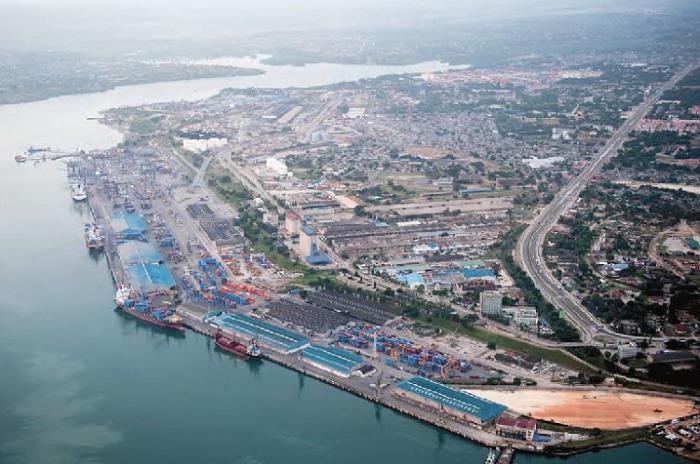 Port of Dar Es Salaam, Tanzania
Dar Es Salaam is one of just three ocean ports in Tanzania, and by far the largest, handling over 90 per cent of all goods and cargo entering and leaving the country. Around 1,500 vessels visit the port each year, carrying some 14 million tonnes of cargo including over half a million containers.
It is also the fourth largest port on Africa's entire Indian Ocean coastline, and so provides an important trade gateway not just for Tanzania itself, but also for the country's landlocked neighbours, who include Uganda, Zambia, Malawi and the Democratic Republic of the Congo.
History
The Sultan of Zanzibar began building a port at Dar Es Salaam in 1862, but the project was abandoned until 1887, when it was taken up again by the German East Africa Company. Dar Es Salaam then became the nation's capital, but the port really grew to international significance during the apartheid era in South Africa, with countries that had previously relied on South African ports, such as Zambia, opting to use Dar Es Salaam instead.
Although the Port historically has had a reputation for inefficiency and corruption, things are improving and a major regeneration programme is currently underway. A new port is also being constructed in nearby Bagamoyo (ironically, the site of the ancient harbour that Dar Es Salaam was built to replace) to reduce congestion at the Port.
Facilities
The Port of Dar Es Salaam has a draft of 10m in the channel, at the cargo pier and at the oil terminal, with anchorages available up to 21.3m. Piloting is compulsory for all ships entering the harbour, and tug services are available.
Longshore, chandlery and provisioning services are available at the Port, and there are fixed, mobile and floating cranes with a capacity of up to 100 tonnes, though refuelling and repair facilities are fairly limited.
Reflecting the importance of international trade to the Port, there are dedicated cargo centres for goods going to Zambia and Malawi, which are operated by MOFED Tanzania Limited and Malawi Cargo Center Ltd, companies owned by the Zambian and Malawian governments respectively.
Facts of Interest
• Tanzania has no official language but of the 100 languages that are commonly used in the country, Swahili, English and Arabic are the mostly widely spoken.
• The country's most popular tourist destinations are the Serengeti National Park, Mount Kilimanjaro and the island of Zanzibar.
• Tanzania is the location of some of the oldest human remains in the world: fossils of different Homo species dating back up to six million years have been unearthed in the country.
We offer Roll on Roll off and Container Car Shipping services direct to Dar Es Salaam, Tanzania. For a tailored estimate for your shipment, complete the quick quote form on this page.
---
---