Car Shipping UK to Japan
Information on The Port of Chiba
Great rates and regular shipments via RoRo and Container direct to the Port of Chiba, Japan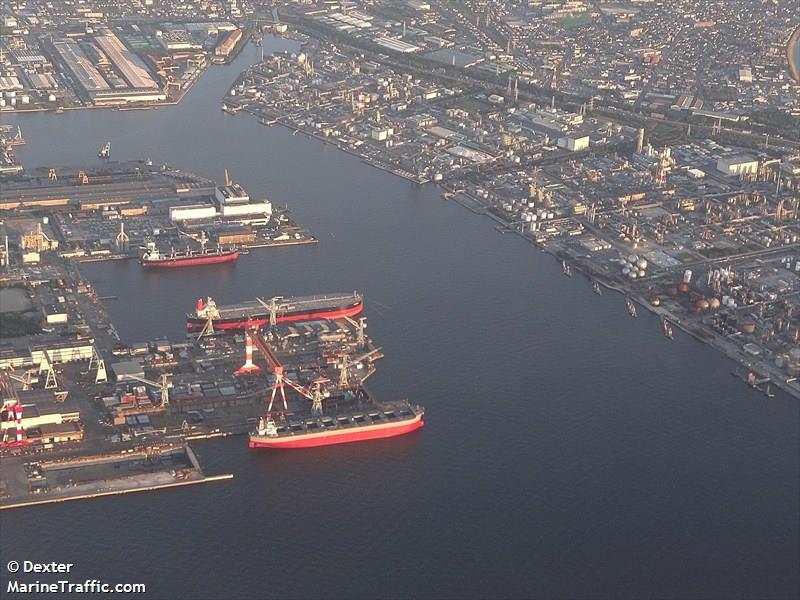 Port of Chiba, Japan
The Port of Chiba is Japan's largest in terms of physical size, covering an area of 248 square kilometres – that's roughly the size of Birmingham, although the 'dry land' area of the Port is of course smaller.
That's because the Port lies at the heart of the Keiyo Industrial Zone, an important hub for Japan's petrochemical, steel and power generation industries. Much of Chiba's traffic is therefore industrial in nature, and comprised mostly of bulk (as opposed to containerised) goods.
The Port is government-owned, and operated by the local authority for Chiba Prefecture.
History
As a natural coastal breakwater lying on the opposite side of Tokyo Bay from Tokyo itself, at a distance of around 14 nautical miles, there has been port activity of some kind in Chiba since at least as far back as the 12th Century AD.
Trade in salt and grain with Yokohama was well established by the 19th Century, but construction of the first modern port didn't begin until 1910. That port was completed in 1921, and Chiba itself officially received city status the following year. Allied bombing during World War II destroyed the port, but it was rebuilt after the war and the Port we see today opened in 1953.
The construction of the Kawasaki Steel Works nearby that same year marked the birth of the Keiyo Industrial Zone, the continued growth of which has been responsible for Chiba's rising status.
Facilities
Chiba's industrial focus partly explains its huge geographical size, with industrial facilities such as oil refineries, power plants and steelworks taking up much of its physical area.
It's also reflected in the fact that many of the Port's wharves and piers are privately owned and used exclusively by different companies and corporations. As such, providing an accurate summary of ALL the Port's facilities is nigh-on impossible, not least because what little information the companies concerned are willing to make public is only available in Japanese.
The public area of the Port, however, has 11.6km of wharves offering a total of 94 berths. There is also a 400,000-square-metre cargo-handling area as well as 47,000 square metres of warehouse space and 365,000 square metres of outdoor storage.
As you'd expect from a port of this size, all the usual services and facilities are available, including a large dry dock for ship repairs.
Facts of Interest
• The city of Chiba is famous for the Chiba Urban Monorail, which is the longest suspended monorail on Earth.
Shipping your car to Japan? We offer Roll on Roll off and Container Car Shipping to Chiba, Japan. For a tailored estimate for your shipment, complete the quick quote form on this page.