Car Shipping to Morocco - Port of Casablanca
Information for shipping your car to Morocco
Great rates and regular shipments via RoRo and Container direct to the Port of Casablanca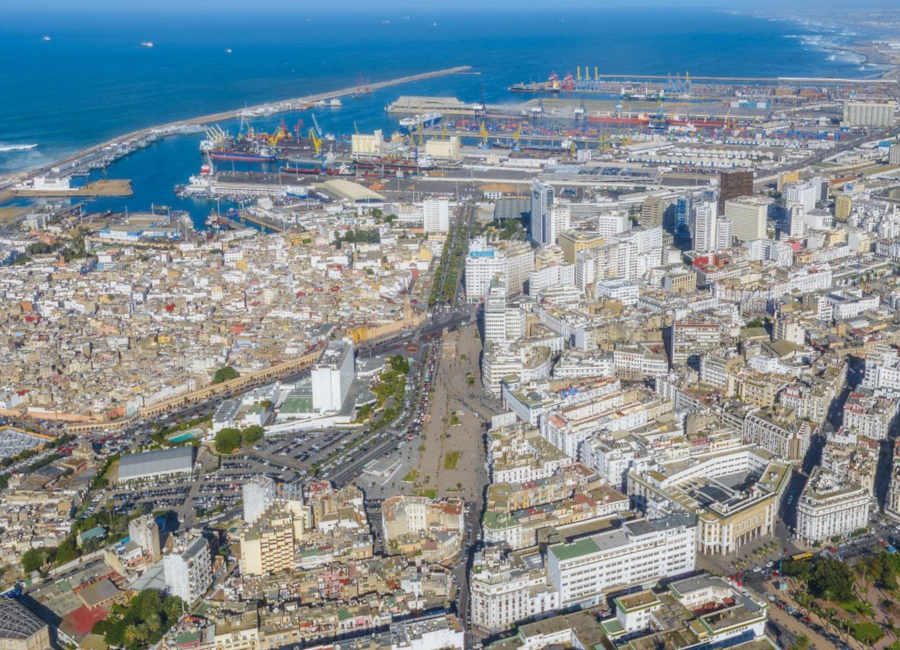 Port of Casablanca, Morocco
The primary port of Morocco and the eighth biggest city in the Arab world, Casablanca is home to one of the largest artificial ports in the world. The Port of Casablanca today handles over 20 million tonnes of goods each year, representing nearly 40 per cent of all trade in and out of the country.
History
There has been a settlement on the site of modern day Casablanca since at least as long ago as the 7th Century BC. Once known as Anfa, the town became a prominent port from the 14th Century onwards, and was given the name Casa Branca ('white house') by Portuguese conquerors in the early 1500's.
Casablanca's population boomed with the arrival of French colonialists in the early 20th Century, and the port's importance to the region's economy grew with it. By that time the oldest parts of the port that are still visible today had already been constructed during the 18th Century by Sultan Sidi Mohammed Bin Abdellah (who was also responsible for changing the town's name from Casa Branca to Casablanca). But construction got underway in earnest in 1906, with the construction of the first two piers.
By 1938 the port looked much as it does today, although there have been various modernisation and expansion programmes since then.
Facilities
The port today covers an area of 605 hectares, and can accommodate up to 35 ships at any one time, including those over 500m in length. The port was managed until 2006 by ODEP, a state-owned organisation, but is now run by private operator Marsa Maroc.
Maximum draft is 7.6m at the cargo pier and 10m in the channel and oil terminal, although anchorage is available up to 23m. All ships entering the harbour are obliged to make use of the tug and pilotage facilities.
A full range of longshore, chandlery and provisioning services are available, as are fixed and mobile cranes with a capacity of up to 100 tonnes. There is, however, no dry dock, and repair services are limited.
Facts of Interest
• Casablanca may be a very old city, but it's been completely destroyed twice: once in 1468, when the Portuguese flattened the town because it was being used as a haven by pirates, and again in 1755, following an earthquake.
• Important export goods that pass through the Port of Casablanca include phosphates, building materials, wooden furniture, leather goods, glass and textiles.
We offer Roll on Roll off and Container Car Shipping services direct to Casablanca, Morocco. For a tailored estimate for your shipment, complete the quick quote form on this page.
---
---