International Car Shipping to Brunswick USA
Brunswick USA Port Information for Container and Ro Ro Car Shipping
Find out about Brunswick port's history, facilities and more.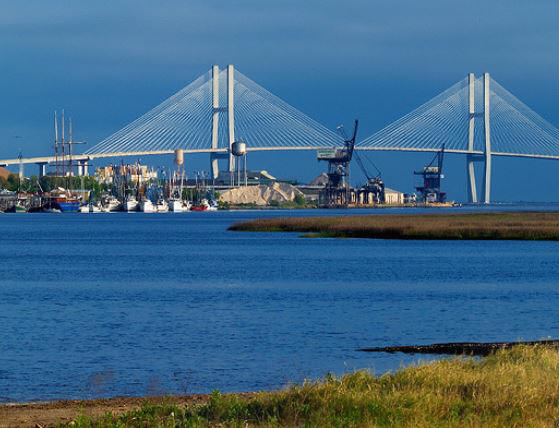 Port of Brunswick (USA)
Brunswick is an Atlantic seaport in the south-east corner of Georgia. It is a natural harbour formed by the confluence of three rivers; the Brunswick River to the south, and the East and Turtle Rivers to the West. Marine Port Terminals cover an area of 72 acres.
History
The oldest piece of pottery found in the United States by archaeological exploration, was in the Brunswick area. This suggests that the area has been populated since at least 2500 years ago. A Native American people called the Mocama traded from the Brunswick area 1,000 years ago, before Europeans arrived.
In the 17th century, the English and Spanish disputed ownership of the territory. Eventually, the British prevailed, and the area was named after the German territory of Brunswick-Luneburg, the origin of King George III. The American Civil War, extreme weather events and an outbreak of yellow fever set back economic development of the city and port. However during world war II, Brunswick was an important military base. Ship-building brought an influx of workers to the area, and 99 Liberty ships were built to boost the US Maritime Commission.
Faclilities
The Port is operated by the Georgia Ports Authority and comprises four terminals:
- Marine Port
- Mayor's Point
- Colonel's Island Agri-bulk
- Colonel's Island Roll-On/Roll-Off
It is the USA's sixth busiest port for the import and export of vehicles, and is the main export facility for GM, Ford and Mercedes Benz, and import for Jaguar, Volvo, Porsche and Mitsubishi.
The Colonel's Island terminal specialises in roll-on/roll-off facilities and is one of the country's biggest. It also has good road and rail connections. The Port offers three dedicated roll-on/roll-off berths and three auto processors. Agricultural machinery is also shipped through these terminals. The Port handles 10 per cent of all roll-on/roll-off cargo.
Other major exports include wood and paper products, grain, cement, gypsum, salt and sand. Brunswick has facilities for general cargo bulk storage and petroleum and liquid bulk storage.
Facts of Interest
• Brunswick is the centre of the state of Georgia's shrimp and crab fishing industry, and was once called the Shrimp Capital of the World.
• An annual blessing of the fleet ceremony happens in Brunswick, carrying on a centuries-old European tradition.
• The Colonel's Island Autoport facility covers 1300 acres, with 346 acres of paved open storage.
• AutoShippers offers a car shipping to USA service.
---
---