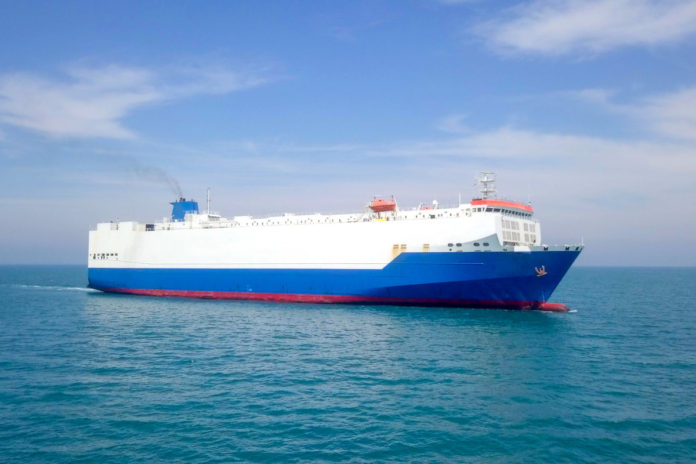 Driving abroad in your own vehicle is so much easier than trying to use unfamiliar public transport or hiring a car you aren't used to driving. If you spend a lot of time in another country, it's a good idea to have your car with you.
Why not do away with trying to navigate complicated car hire contracts in a foreign language? Planning a trip on your own terms is so much easier. If you want to bring your car along with you to another country, you'll need to start researching the cost to ship a vehicle overseas.
It's not a small investment, but it's almost always worth it once you get your car to the other side. It's also more cost-effective than buying a new car at your destination. Here is a guide on what to consider when shipping a car abroad.
Look for a Reputable Company
Whatever your requirements when shipping a car, you need the right partner. You could be a vintage car enthusiast, an amateur racer, or just someone moving to a new country, but you need to trust your service provider.
Shipping vehicles overseas can be tricky if you choose the wrong company. A company that specialises in international shipping can help you through the process and navigating confusing regulations. Remember that if you choose the wrong partner, damages, taxes, and fines could make the cost to ship much higher than it needs to be.
Look for Transparency
Every shipping company has a slightly different charge structure. Once you get into your research process, you will start to see familiar cost descriptions. As with any service provider, look out for companies with rates that are too low or too high, or not clear at all.
Generally, it's relatively easy to get an accurate idea of costs. Many companies publish their prices on their websites. For example, with Autoshippers, here is what you could expect to pay for port to port shipping from a UK port to popular destinations:
UK to Auckland, New Zealand – £693
UK to Baltimore, USA – £547
UK to Adelaide, Australia – £844
Of course, you should also ask for a quote to get the best idea of exactly how much it will cost.
Factor in Collection
When calculating your costs, don't forget the cost of getting your car from your home to the departure port. You can easily deliver your car to the port yourself, but don't forget to pre-book if you need a collection. Give your shipping company enough time to collect the car and process it through customs and the port authorities.
When your car arrives at the destination port, the same concept applies. You can collect it at the port or have it delivered to a terminal or your new home.
Collection and delivery costs will vary will depend entirely on where your vehicle is being collected from and the final delivery destination. The best way to get an idea of these costs is to simply ask your shipping company for a quote.
Insurance is Important
Taking out insurance is vital when shipping a car overseas. As you can imagine, because of the handling and movement that happens to your vehicle along the way, it's a good idea to take extra precautions.
Autoshippers offers a three-tiered insurance plan. With these options, you can be sure that your car is covered from the moment you hand it over until delivered to you at the destination.
You should choose a company who uses trusted and established insurance partners, such as Basil Fry for Autoshippers. Shipping your car overseas and through various staging points means unintended damage could happen. It's always best to cover yourself so don't disregard insurance when calculating costs.
Seasonal Variation
Car shipping rates at Autoshippers aren't seasonal, however, the international shipping lines may apply variable shipping rates at different times of the year due to external factors such as oil prices, exchange rates and the number of cars being shipped to and from particular destinations.
Import Taxes
It's important to understand what taxes you will be paying at the destination before you ship your car. Each destination country has its own rules and regulations, which vary according to the particularities of your car. Depending on the market, taxes can be a small fee or a big enough cost to make you think twice.
We offer information on tax and duties to various countries on our shipping guides:
Websites to visit to learn more about import taxes for common destinations are the US Customs and Border Protection, the Australian Border Force, and the Canada Border Services Agency.
Tips and Tricks
It's better to be prepared than getting a nasty surprise when it is too late. Here are a few basic facts, tips, and tricks that could save you a lot of trouble when shipping your car:
The bigger and heavier the vehicle, the more expensive it will be to move.
The further your destination, the higher the price.
Regular shipping routes that carry a lot of traffic are cheaper than remote routes.
It can take anywhere from 3–12 weeks to ship your vehicle abroad. If you are desperate, ask for expedited shipping options (though this will cost more).
Using a shared container is cheaper than hiring an individual container meant only for your car.
Have your car closely inspected before you hand it over. Take many pictures and note all details of its condition in case it gets damaged en route.
Understand the regulations on the other side. Taxes can vary depending on the engine size and age of your car.
Conclusion
Finding the right shipping company is key to ensuring that moving your car abroad is as painless as possible. Our advice would be to do your research ahead of time. There are many shipping options out there, but you will get an idea of who you can trust after some targeted questions.
Autoshippers is just the strategic partner you need. We can offer you great rates because of our buying power and partnerships. You will also get the benefit of our long experience in this area of shipping a car overseas.
Find out exactly how much your shipment will cost by asking for a quote. It's completely free and there's no obligation to follow through.