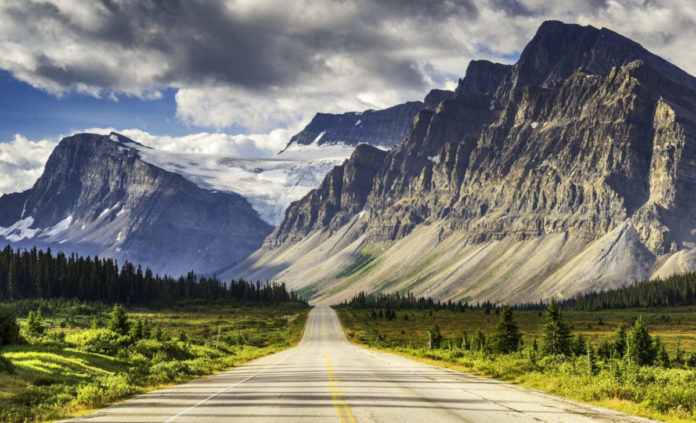 Canada is the second-largest country on Earth, with more than six million square kilometres of land to explore. The Great White North is known for its endless outdoor adventures, impressive wildlife, and expansive landscapes that seem to be painted by the likes of Bob Ross. To see all of this natural beauty, you'll want to get up close and personal. So without question, the best way to explore is by taking a road trip in Canada.
Read on to learn a few of the best road trips in Canada. Explore everything from forested highways to panoramic sea views, and rugged ice roads to journeys winding through the towering Rockies, all from the driver's seat of your own vehicle.
You may choose to import a car to Canada for your backcountry adventures, or rent one once you arrive. Either way, you'll love exploring the great Canadian outdoors from behind the wheel. With reliable car shipping services, companies like Autoshippers can help ensure the trip is a success. Simply choose your route, secure your travel preference, and hit the road for the outdoor adventure of a lifetime.
The Trans-Canada Highway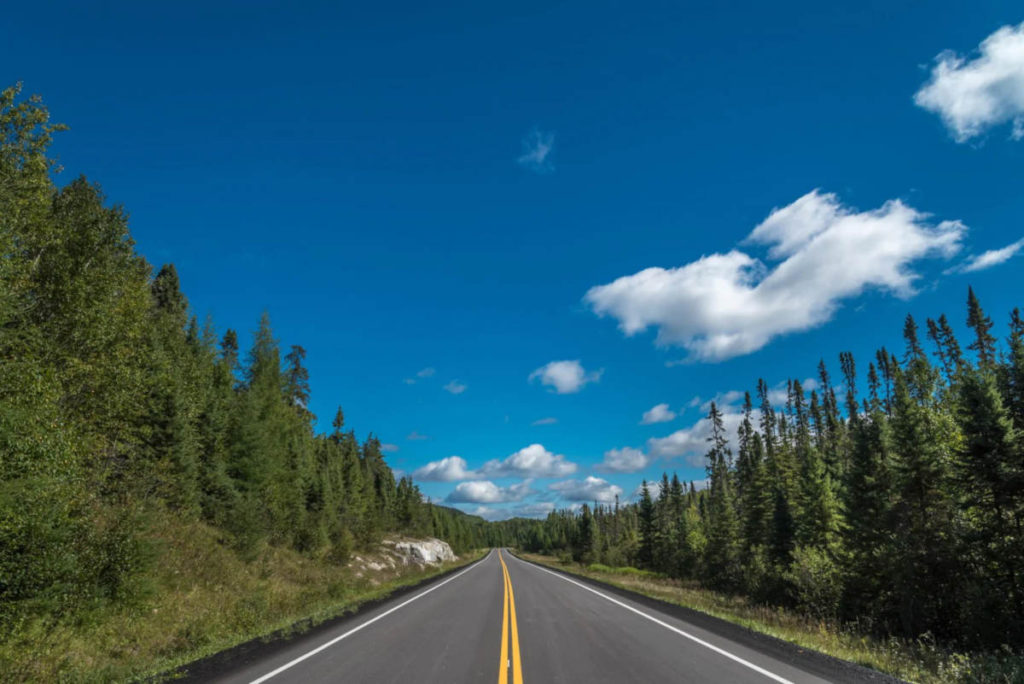 Starts: Victoria, British Columbia
Ends: St. John's, Newfoundland and Labrador
Days you need: You'll need at least two weeks to complete this road trip.
The Trans-Canada Highway is one of the most famous Canada road trip ideas. This epic journey spans the entire country, winding through each of Canada's ten provinces. You'll begin in British Columbia and head west, eventually arriving by ferry to Newfoundland and Labrador. Enjoy stays in Canada's major cities, with incredible encounters with wildlife and nature in between.
At 4,860 miles, the Trans-Canada Highway is one of the world's longest national roads. This journey will take you a few weeks to complete, so buckle up and enjoy one of the best experiences Canada has to offer.
The Cabot Trail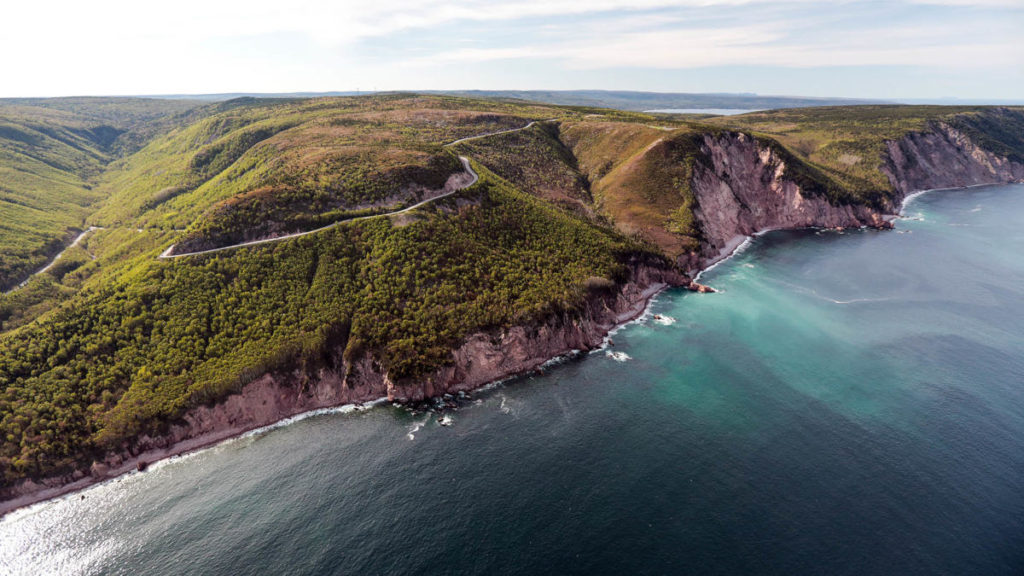 Starts: There are several access points to arrive at this loop in Cape Breton. The Cabot Trail's website offers several options for how to access the trail.
Ends: You'll end this loop wherever you began. Pick an access point and head off for a scenic escape.
Days you need: Take three or four days to make the most of this exciting journey.
Cabot Trail on Cape Breton's Island is a road trip straight out of a fairytale. This road trip is filled with picturesque coastal views interspersed between incredible forested landscapes. Take this trip in the autumn months to see the foliage light up in a colourful show across the horizon. It's no wonder this trail attracts artisans from around the world seeking creative inspiration. The natural scenes you'll see on Cabot Trail may make you want to pick up a paintbrush as well.
Cabot Trail's 186-mile road trip loop in Nova Scotia features amazing hikes, delicious seafood, and plenty of friendly locals along the way. Enjoy this road trip as a much shorter alternative to the Trans-Canada Highway if you only have a few days to explore.
The Inuvik-Aklavik Ice Road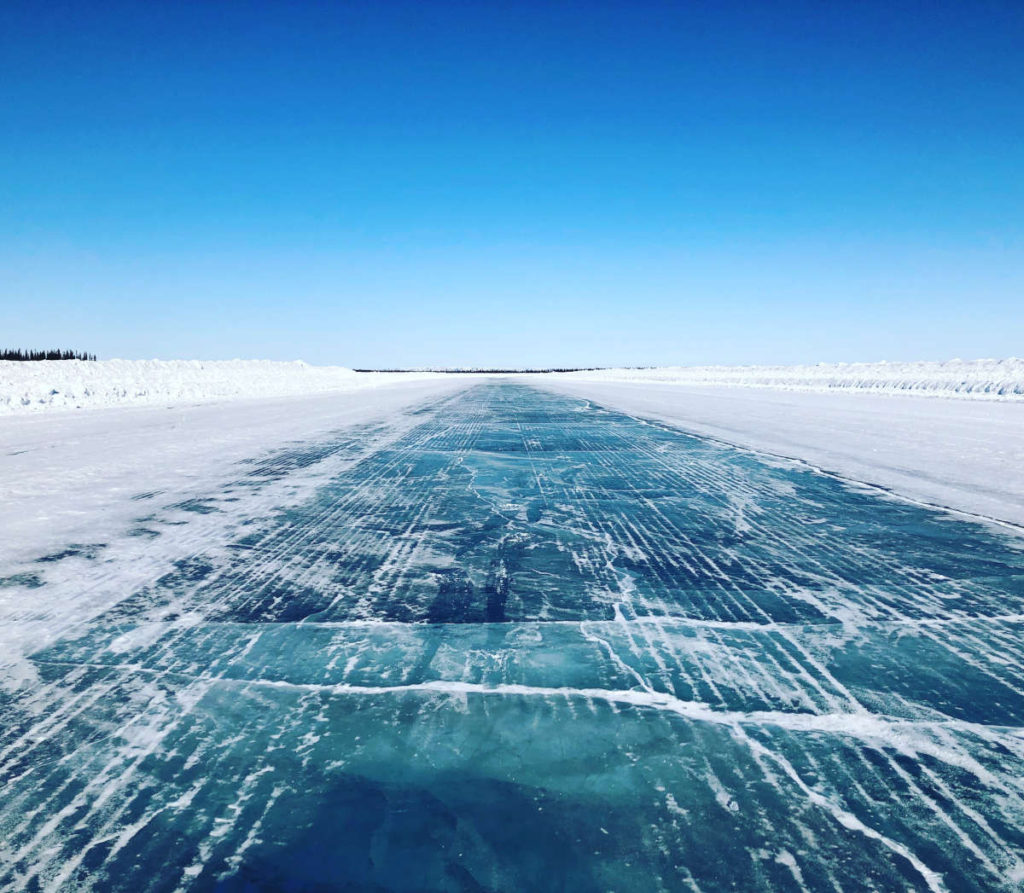 Starts: Inuvik, Northwest Territories
Ends: Aklavik, Northwest Territories
Days you need: Take this journey in one day, making sure to pack supplies, fuel up, and make the most of the sunny hours.
If you're up for an icier journey, choose the Inuvik-Aklavik Ice Road as your road trip in Canada. During the freezing winter months, Canada's Northwest Territories carve 1,242 miles of ice roads for daring residents to traverse. These roads connect 12 normally inaccessible towns with the rest of Canada. This drive ploughs across the Mackenzie Delta north of the Arctic Circle, offering everything from views of the Richardson Mountains to a rare show of Northern lights.
The Inuvik-Aklavik ice road spans 73 miles between the towns of Inuvik to Aklavik. Be careful driving this path in the winter, as sunlight is minimal during the winter months. After April, this part of the world gets eight more minutes of light with each passing day, so navigate the ice road before it closes towards the end of the month.
Sea to Sky Highway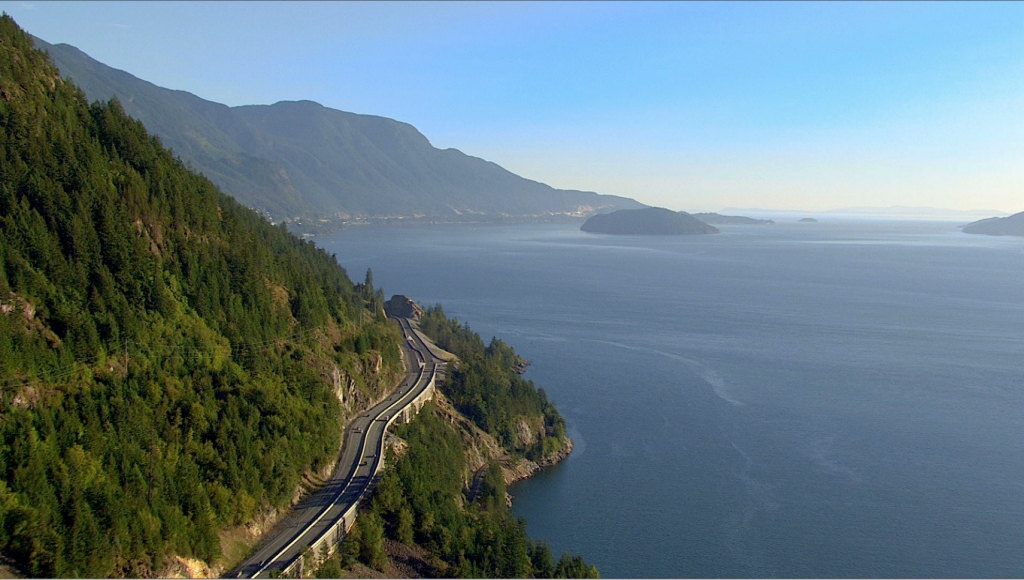 Starts: Vancouver, British Columbia
Ends: Whistler, British Columbia
Days you need: Take this trip in one to three days for a short trip packed with adventure.
The Sea to Sky Highway gets its name for obvious reasons. This trip along Canada's Highway 99 offers panoramic views that stretch from the ocean straight up into the sky. Start in exciting Vancouver, explore Stanley Park, and view mountains, lighthouse, and wildlife along the way. You can even take a dive in Horseshoe Bay to see reefs and artificial shipwrecks below the water's surface. Hike in Squamish and arrive in Whistler to enjoy some of the best skiing in North America.
This 101-mile road trip is a family-friendly option for you and your little ones as well. Stopping points include an Aquarium, a waterfront playground, the Britannia Mine Museum National Historic Site, and countless other family activities. View the Howe Sound from the Sea to Sky Gondola, taking in Canada's beautiful scenes with a bird's eye view.
---
At Autoshippers, we know all about shipping cars to Canada. We've been helping our customers ship their vehicles for over 20 years. We offer full door-to-door services and daily collections for all vehicles, from classic cars to motorhomes, and motorbikes to family cars. With our help, you can take any car with you on your Canadian road trip adventures.
Our weekly departures for RoRo and container shipping services depart weekly from all major UK ports, and arrive at all major ports in Canada. We offer full coverage under marine insurance through Basil Fry Co., so you can rest assured that your car will arrive in perfect condition.
Reach out to us to discover more about our services. You can get your free quote on our site, or give us a call at 0800 389 0784 to learn how we can help turn one of these fantastic Canada road trip ideas into a reality!