Recently we have shone a spotlight on some iconic British cars and manufacturers, such as the Mini Cooper, Jaguar and Bond Minicar, now it is the turn of another classic British car. Like the Bond Minicar, this is also a three-wheeler, and arguably it is the most famous three-wheeler of them all.
That's right, this time it is the turn of the Reliant Robin.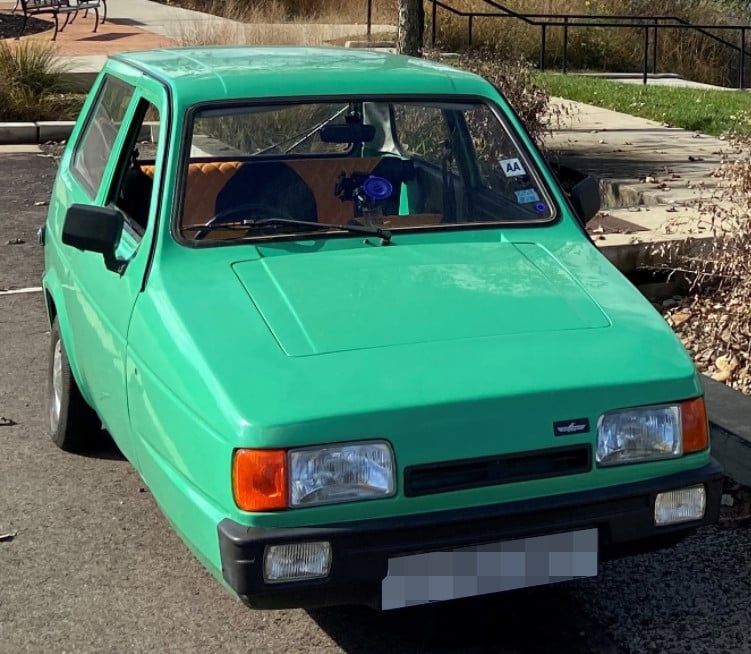 Fulfilling a Dream
We all have our dream cars that we'd like to own, and the choice is completely subjective. Your wish might be to be the proud owner of a Bugatti Divo, or a McLaren P1, or maybe a Mark 1 Ford Capri with a 3litre V6 engine! But it was buying a Reliant Robin that our customer told us was "fulfilling a dream" for him.
The problem? He was in Tennessee and his dream car was in Coventry.
The Solution? Autoshippers, of course.
From Raleigh to Reliant
Our story begins with the Raleigh Bicycle Company, founded in Nottingham, England in 1885. It is one of the oldest bicycle companies in the world, but between 1921 and 1935 it also produced motorbikes and three-wheeled cars.
It was when Raleigh discontinued production of three-wheeled vehicles in 1934, the works manager and a colleague decided that they would build their own in a back garden in Tamworth. The initial prototype had handlebars for steering but this was changed to a steering wheel after several trials.
The first Reliant was delivered in June 1935, with the driver positioned in the centre of the vehicle like a motorcyclist. This changed in 1936, along with the change from a single-cylinder to two-cylinder engine, giving more power. During the Second World War, Reliant joined the war effort and machined parts for the military.
After the war, Reliant developed the Regent, a van that was visually similar to an oversized motorbike and later in 1952 a four-seat car was produced. It originally had an aluminium body but this was replaced by a fibreglass panel. The Regent was manufactured until 1956.
From Regal to Robin
In 1953, Reliant introduced the Regal. The Regal looked more like a car than a motorbike, but having three wheels and a lightweight construction meant you could legally drive it with a motorbike licence. The Mark 1 originally had a wooden frame and aluminium body and was powered by a 747cc side-valve water-cooled engine.
With an increase in the price of aluminium throughout the 1950s, as with the later models of the Reliant Regent, the Regal's body was replaced by fibreglass panels until the Mark 3 had a whole glass fibre body. In 1962, the wooden frame was also replaced by reinforced fibreglass and the side-valve engine replaced by a 600cc overhead valve (OHV) engine which was developed by Reliant, and in 1968 this was replaced by a 701cc engine.
Production of the Regal continued at the plant in Tamworth until 1973, until it was replaced by Reliant's next incarnation of three-wheeled mini-cars, the Reliant Robin.
The Reliant Robin
It is the Robin that is perhaps the most well known of Reliant's models, with the name often being mis-said as "Robin Reliant", a moniker also often mistakenly attached to all of Reliant's three-wheeled cars.
The first Reliant Robin models had a 750cc engine, which was replaced by an 850cc engine in 1975, giving a top speed of 85mph. Aided by its design, the fact that you could drive one with a motorbike licence and its affordability it was very popular with the UK public. Production continued until 1981 until it was replaced by the Reliant Rialto, but the story of the Reliant Robin didn't end there.
In 1989 the Mark 2 was introduced by Reliant, featuring hatchback, estate and van models, along with improved brakes, 12-inch wheels and a single front windscreen wiper. The classic Robin shape was retained, although the back was slightly squarer to give better loading capacity in the boot. Production continued until 1999, until the introduction of the Mark 3.
The Mark 3 had a newly designed front end, new doors and a new tailgate, although again keeping the classic Robin shape. Still powered by the 850cc engine this model had a higher specification than its predecessors with alloy wheels, radio cassette player, deep pile carpets and chrome door handles. Reliant announced in 2000 that they will no longer be manufacturing the Robin, and the last 65 limited edition models were produced.
Although B&N Plastics manufactured the Robin under licence between 2001 and 2002, they only managed to produce around 40 cars, the Reliant Robin was no longer on the production line.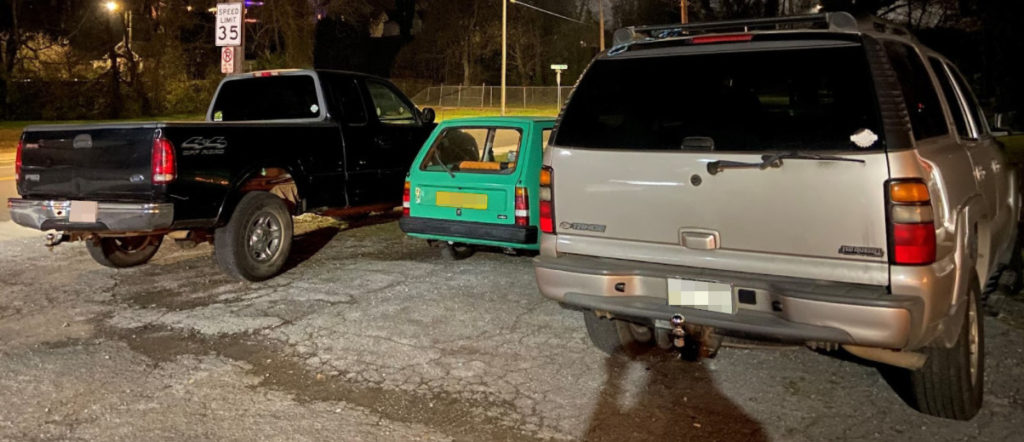 Shipping a Reliant Robin to the USA
When it comes to shipping cars to the USA, Autoshippers can help you to "fulfil your dreams" as our customer very eloquently put it. We have many different shipping options, and we can help you from day one when it comes to documentation and advice on whether or not you can ship your car to the USA.
For more information take a look at our USA Import guide and article on the 25-Year Rule.
We shipped this classic Reliant Robin on our Ro-Ro (roll on – roll off) service. This uses specially designed shipping vessels that vehicles are driven onto at the origin port and driven off of at the destination port. It is a very reliable service that is used by car manufacturers, and at Autoshippers we are able to book our customer's vehicles onto these vessels as well.
Other options are dedicated container or shared container services, which for some destinations include the revolutionary RRAK shared container service or even airfreight if you have a higher budget and need delivery of your car quicker than the sea freight options can achieve.
The customer who imported this Reliant Robin into the USA only had good things to say about the service he received from Autoshippers;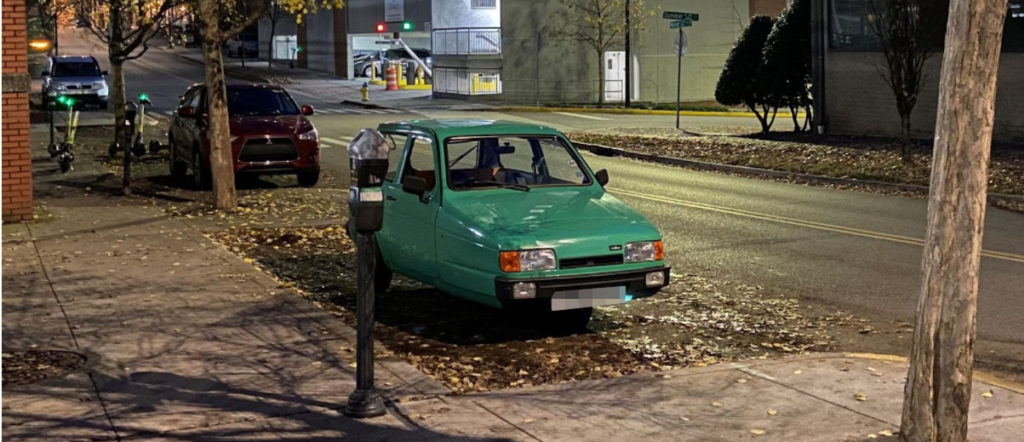 "I have nothing but great things to say about your team and every part about the shipment. It was simple and much more affordable than I anticipated. I really barely had to do any work at all."
"Now that the Robin is here in Tennessee at its new home, it brings smiles and looks of bewilderment everywhere I go. Occasionally I'll be approached by someone from the UK and get asked "Why?"
Autoshippers
We are happy to help anyone who has found the car of their dreams, but just happen to live in a different continent to where it is located.
If you'd like more details of the services that we can offer for car shipping to the USA and other destinations over the world then please visit the Autoshippers website. If you have a specific enquiry then please give us a call on 0800 389 0784 / +44 117 982 8123 or fill out our contact form and we'll be happy to help.
Alternatively, if you need a price then please click on the "Get a FREE car shipping quote!" tab on this page and our team will reply with a free, no-obligation quote based on your own requirements.