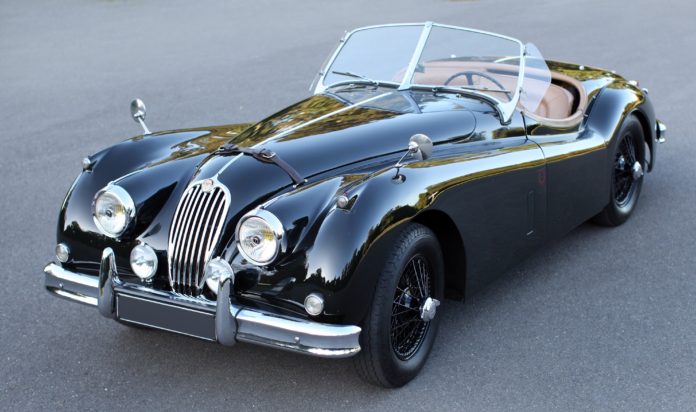 If you speak with anyone overseas and ask them to name a British car manufacturer, one name that would come up time and time again would be Jaguar.
A British institution, Jaguar has been producing luxury cars since the 1930's and, luckily for us, Autoshippers was recently asked to help export a fine example of one of their 1950's models to the USA.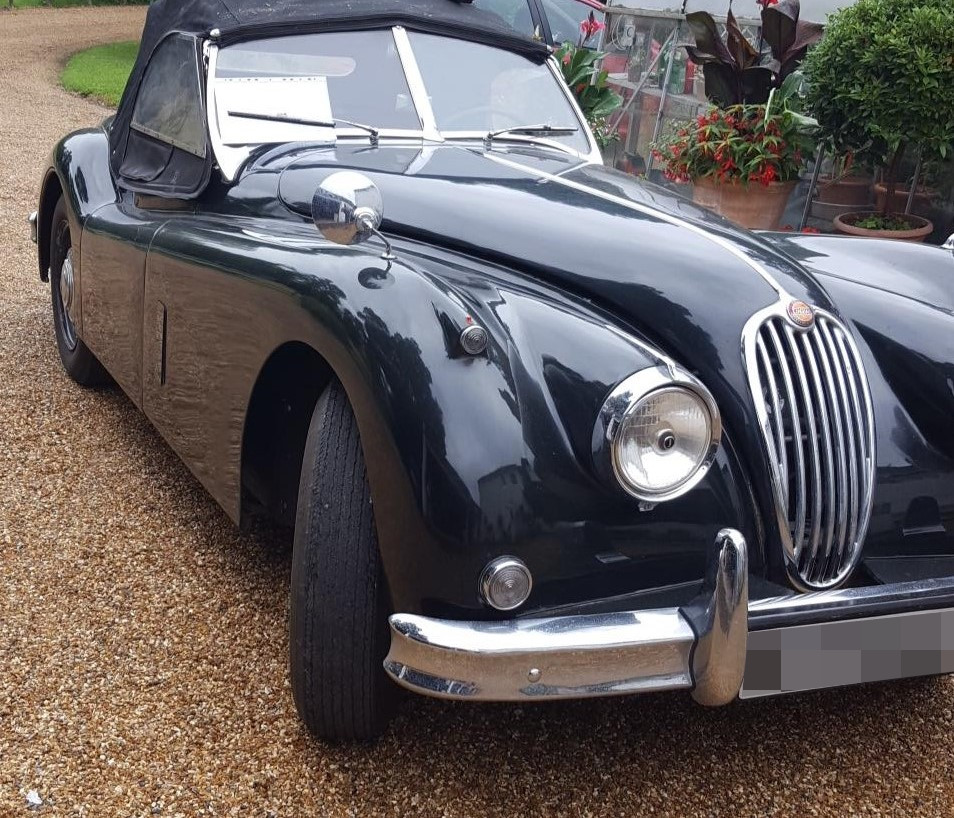 Jaguar Cars
The story of Jaguar begins in 1922, when two motorbike enthusiasts both named William (Lyons and Walmsley) founded the Swallow Sidecar Company. They manufactured motorbike sidecars and automobile bodies first of all in Blackpool, where they both lived on the same street, and then to Coventry.
The Swallow Sidecar Company eventually became the Swallow Coachbuilding Company Limited, manufacturing automobile bodies and in 1929 William Lyons produced what was then a "one off" sports car, the SS (which stood for Standard Swallow).
S.S. Cars Limited was incorporated in 1933, and in 1935 William Walmsley sold his shares. Leading up to the outbreak of World War II in 1939, S.S. Cars continued to produce beautifully styled cars including, in 1936, the SS Jaguar sports and saloon models. The Jaguar name stuck for all models from 1936 up to 1940 when production was halted by World War II.
It was at the end of the Second World War when the decision was made to change the name of the company. Due to the negative connotations attached to the name "SS" from its use in the war, the company decided that they could no longer be associated with it, so in 1945 the name was changed to Jaguar Cars Limited. The badge was also changed and, looking at the logo for SS Cars you can see where the potential misunderstanding may occur!
Jaguar XK140
Throughout the rest of the 1940's and 1950's Jaguar continued to develop and produce innovative and stylish cars which sold successfully worldwide, especially in the USA. In 1951 they won their first Le Mans 24 hour race, with first, second and fourth-place finishes in 1953.
This was followed by the introduction of the XK140 in 1954, with many upgrades and improvements on the previous XK120 model. The roadster was a two-seater, although the back seat of both the drop head and fixed head coupe versions were very small, and all versions could achieve a top speed of 120mph with zero to 60mph in 9 seconds. It had more interior space and improved brakes in comparison to the earlier model, and had flashing turn signals above the front bumper.
With a 3.4 litre Jaguar XK double overhead camshaft inline-6 engine, it was capable of 190bhp as standard. It was the first Jaguar sports car to be offered with automatic transmission. Production was phased out in 1957 with the introduction of the XK150 model (we've shipped a few of these, too) as Jaguar continued to innovate.
Jaguar Land Rover
The stories of these iconic British automotive companies have been intertwined a few times during their history. Firstly, when they were both a part of the British Leyland conglomerate in 1968, and then again as subsidiaries of the Ford Motor Company when they acquired Land Rover from BMW in 2000.
In 2008, Indian automotive company Tata Motors acquired both Jaguar Cars Limited and Land Rover Limited from Ford and eventually in January 2013 the operations of the two companies were merged as Jaguar Land Rover Limited, headquartered in Coventry in the United Kingdom.
For their part, the Jaguar side of the JLR business continues to produce luxury cars that are sold throughout the world. In February 2021 they announced that the Jaguar range will become all-electric for the 2025 model year, so they continue to innovate as well as produce the highest of luxury cars.
Autoshippers, The Car Shipping Experts
At Autoshippers, we have been shipping vehicles worldwide for our customers for more than 20 years. There are a few shipping options available, depending on your vehicle type and your budget, as well as how quickly you need to have delivery.
For this Jaguar XK140 shipment to the USA, we collected from the customer on a covered transporter and arranged the shipping via our RO/RO (Roll On/Roll Off) service. This service uses specially designed RO/RO vessels that vehicles are driven on and off. It is generally faster than containerised shipping, as there is no delay for container loading and unloading.
Other car shipping options are dedicated full container or shared container services, with the shared container service using the specialised R-Rak method of loading shared containers. For more information you can go to our R-Rak Car Shipping page on our website.
If timing is of the essence we also have an option to utilise air freight car shipping services, but this is much more expensive than the sea freight options, although the transit time could be much reduced.
Classic car shipping is certainly a speciality of ours, and you can find out more about this service on classic car shipping page (with a gallery of classic cars we have previously shipped) or by checking out the classic car section of our blog.
We even have specialist motorbike shipping services whereby we pack your beloved motorbike into its own bespoke crate before using commercial co-loader container services. This means that we can tap into the regular shipping schedules that commercial customers use around the world.
If you'd like more details of the services that we can offer for car shipping to the USA and for other destinations across the world then take a look at our website. We even have a US import guide that may answer some of the questions that you have, along with a blog giving everything you need to know about the 25-year rule.
For enquiries, give us a call on 0800 389 0784 / +44 117 982 8123 or complete our contact form and we'll be happy to help. For pricing, please complete our quote form on our website for a free, no-obligation quote and our team will respond back to you immediately.