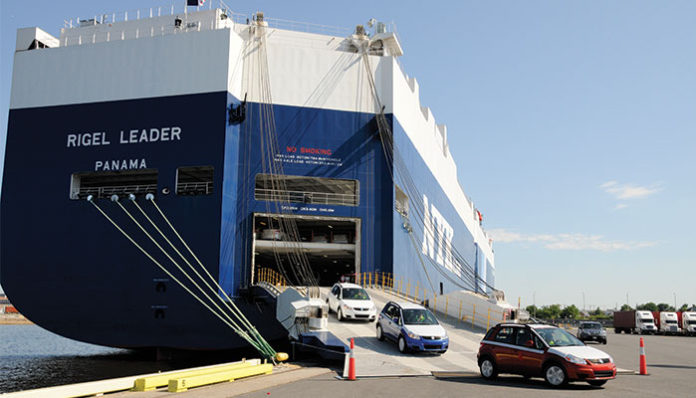 Are you planning to ship a car abroad for the first time? Perhaps you have a classic car that you want to show off in another country, or maybe you're moving somewhere exotic to start a new life and don't want to part with your trusty motor.
Whatever the reason, you'll need to work with a shipping company that you can trust. Here at Autoshippers, we have all the information, including the requirements for shipping a car overseas. Take a look at our most frequently asked questions to get clued up on what to know when shipping a car.
What Regulations Do I Need to Be Aware Of?
When it comes to regulations, they vary depending on several factors. You will need to consider the import rules of your destination country, which can also be affected by the age of your vehicle. Your chosen car shipping company will be experts on all the rules relating to the exportation of vehicles to major destinations across the world, so make sure to check in with them to find out.
Who Handles Collections/Delivery?
Typically, you can collect and deliver your car to and from the port yourself, which will save you some extra cash. Alternatively, most shipping companies will offer a collection service and can also arrange for delivery with their overseas agents once your vehicle has arrived. Whichever method, both of which are fast and efficient, you'll have your car in no time at all.
What Documentation Will I Need?
Every country has its own documentation requirements, so we make it easy by providing various country guides for the major destinations like Australia, Canada, New Zealand, and the USA. We've done the research on everything from how to apply for VIA (vehicle import approval), how to prepare for quarantine inspection, and any destination charges and taxes you may be liable for. Your shippers will be happy to help and support you to get everything in order. In general, you will at least need a copy of your V5c (logbook), passport and valid MOT certificate to hand.
How Should I Ship my Vehicle?
This will depend on the car, the destination and the level of protection you want for your vehicle. There are pros and cons for each transport method, which we'll be happy to talk you through to find the best option for you.
RoRo (Roll on Roll off) shipping is the cheapest and most popular choice. However, you can't ship any personal belongings with the car.
Container shipping gives you excellent protection as there is less handling involved, and you can ship personal items too.
Airfreight is the most expensive shipping method and usually reserved for high-value vehicles that quickly need to get to their destination.
Whichever way you choose to ship, we'll be there to help find the best fit for you.
How Long Will It Take for My Car to Arrive?
Your vehicle is safe with us every step of the way, and you can check how long it'll take with our up-to-date sailing schedules, including transit time. We have travel programs for all our destinations, and we will be happy to provide you with them if asked. Of course, depending on where your car is heading to, the transit time will vary. For example, if you're shipping Down Under, it can take between 40-48 days to arrive, and if it's to Europe, for example Cyprus, it can take as little as two weeks.
Check out our schedules for Canada, the USA, New Zealand and South Africa too!
Trust Autoshippers
Whether in the vintage car trade or simply moving abroad, we don't want to face choppy waters getting there (literally or metaphorically!). We're here to help you get your vehicle over to your desired destination safely, efficiently and affordably. At Autoshippers, we provide top-quality service to ensure the best experience for you and your car. If you want to find out more about shipping with us, don't hesitate to get in touch and our team of experts will help you along the way. Or simply get a quick quote here.