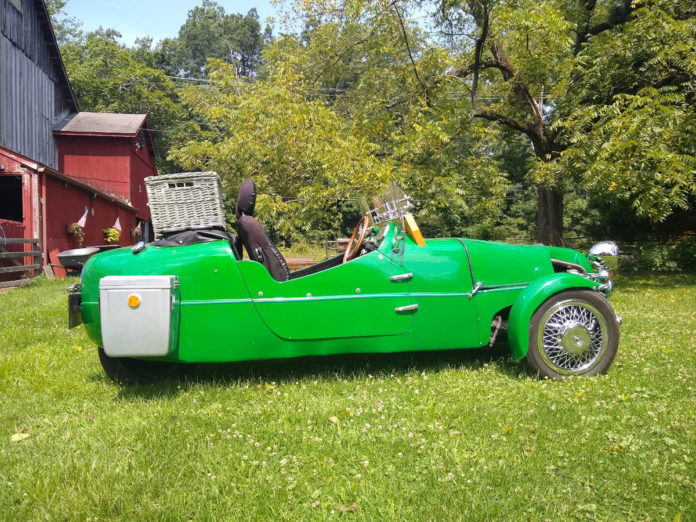 Mr Lomax, who lives in the USA, had always wanted to own his namesake kit car, even though he has no family connection to the Lomax Motor Company. So, when one became available in the UK, he asked his trustworthy brother to look it over.
Once he was happy that this was the car that he wanted he then asked just-as-trustworthy Autoshippers to export it from the UK for him!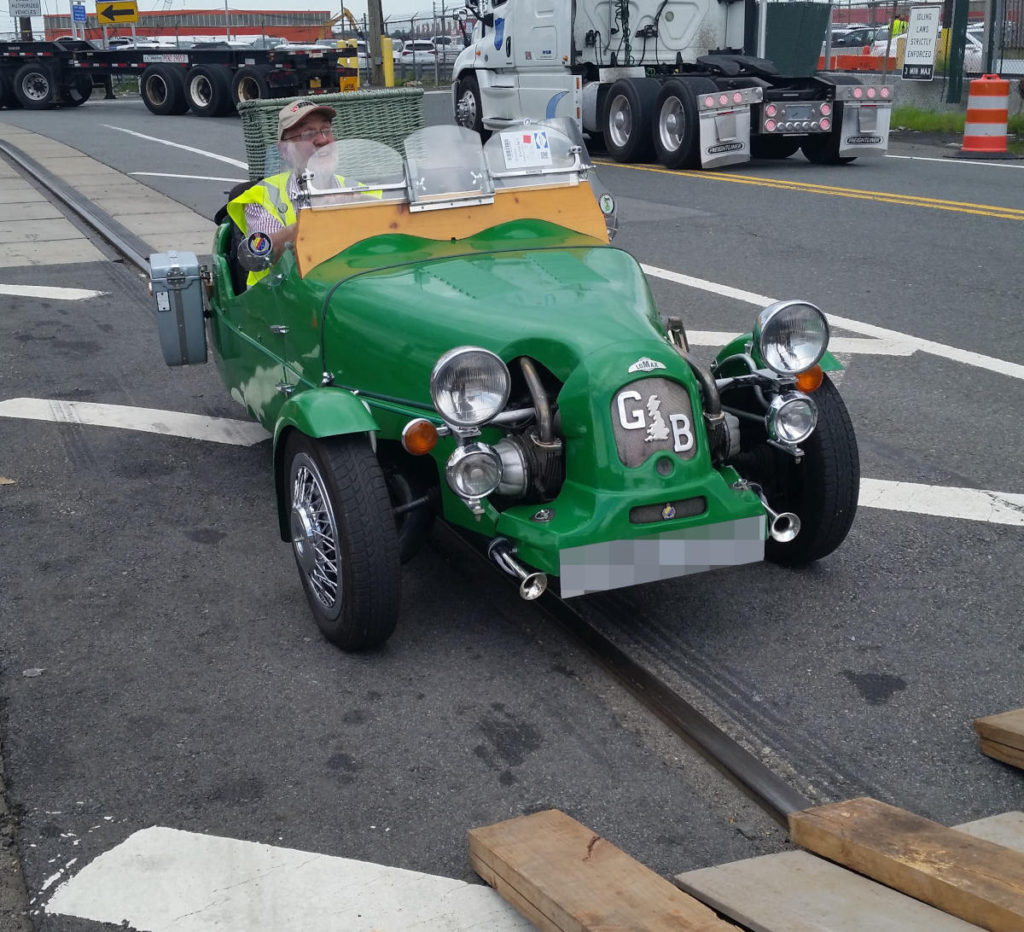 Kit Cars
Those of us of a certain age might expect a Kit Car to be a talking Pontiac Firebird Trans Am with David Hasselhoff behind the wheel, but in this case (and spelling) we are talking about the type of car that is available as a set of parts for assembling into a full size, fully functioning car.
Kit Cars have been around almost as long as standard automobiles have, with the first example of a car that required home assembly being developed in 1896 by an Englishman called Thomas Hyler-White. In 1912, you could even save yourself $20.00 by purchasing a "Lad's Car" in kit form rather than fully assembled.
The idea took off during the middle of the 20th century, alongside the increase of car production in general, when it was possible to buy new bodies and chassis for cars that were quite literally "on the scrap heap", and up to the mid-1970s, it was possible to avoid purchase tax in the UK if you bought your car partially assembled.
Nowadays Kit cars are quite often replicas of expensive classic cars, but with fibreglass bodies instead of sheet metal. The idea is that you do not require anything more than reasonable technical skill, and a lot of time and patience, to build yourself a fully functioning, road legal, car.
There are many Kit car manufacturers across the world, and in the UK regulations allow the production of up to 200 vehicles a year without the testing requirements that are applied to mass production vehicles leading to a market of popular Kit car manufacturers such as MEV, Westfield, Ultima and, of course, Lomax.
The Lomax Motor Company
The Lomax Motor Company, based in Gainsborough in the UK have been producing the Lomax Kit car since the early 1980s. The production has moved during the years, from Mumford Motor Company in Nailsworth to Cradley Motor Works in Cradley Heath and East Sussex and it has remained a popular Kit car over the years.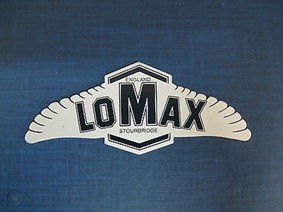 Based on the mechanics of a Citroen 2CV with a fibreglass body, the original design was for a four-wheeled chassis, with the early three-wheeled designs actually having four wheels with the two rear wheels being close together.
The three-wheeled Lomax allowed for lower UK tax rates than four-wheeled vehicles, although there were later four-wheeled designs as well. They have 2 seats, a top speed of almost 90mph and weigh around 430kgs.
Back to Mr Lomax's Lomax
When this particular Lomax 223 (2 cylinders – 2 seats – 3 wheels) came available, Mr Lomax jumped at the chance to finally own one. He tells us they are a "very fun little vehicle that I have always wanted so I couldn't say no!"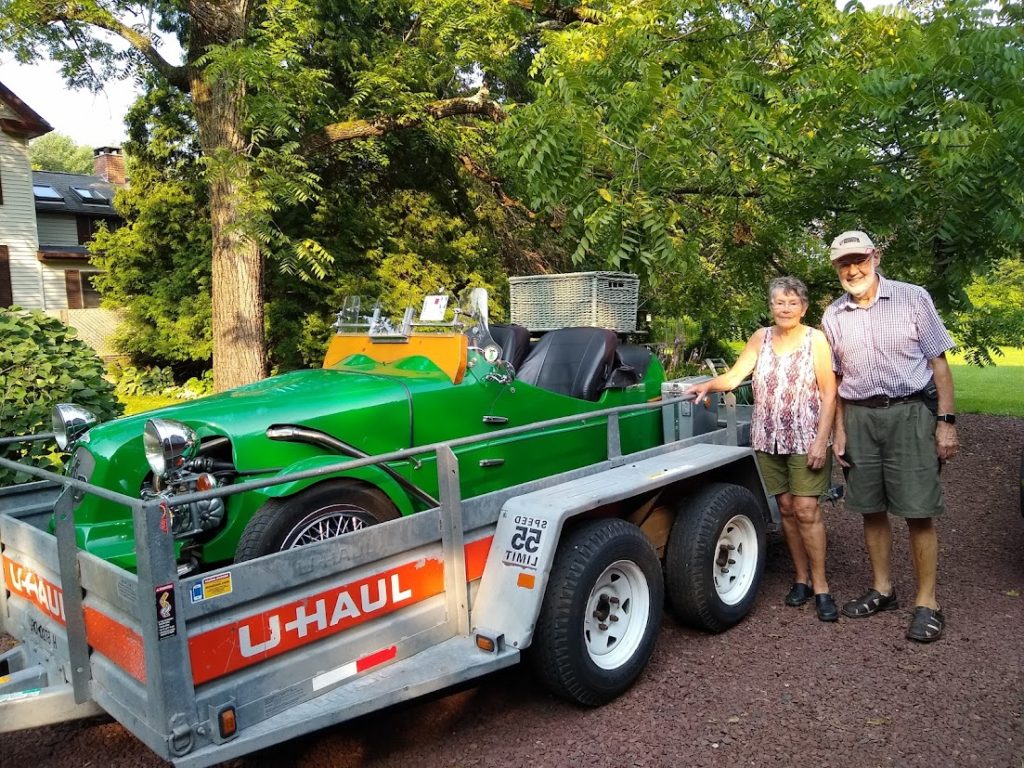 This particular Lomax 223 was built by a couple of motorcycle enthusiasts who felt that they were getting too old for 2 wheels but still wanted the open road and wind in their hair. It's been used for several Round Britain Rallies and "other long-distance adventures".
As he lives in the USA, the next hurdle was to arrange the shipment of his car from the UK to his home, this is where Autoshippers came into the story and Mr Lomax was very happy with how the shipping went. He tells us "Shipping over to the States was straightforward and quick. I hired a trailer to transport it from the docks and now have it tucked away in my barn waiting for the title to be issued".
A happy customer, who is now in receipt of the car that he always wanted. Job done!
Autoshippers UK to USA Export Services
If you have found the car of your dreams, or the motorbike that you have always wanted to own, and you need it shipped over to the USA for you then Autoshippers has got the service for you.
Mr Lomax used our RO/RO (Roll on – Roll off) service, which utilises specialist vehicle carrying shipping vessels. Cars are driven on at the port of departure (roll-on) and driven off at the final port of destination (roll-off)
Car manufacturers across the world use this service for shipping new cars from manufacturing sites to the market, and it is a very safe, secure and reliable form of shipping vehicles.
We can also offer a dedicated full container service, meaning we can load your car into its own shipping container and use commercial container ships. This adds that additional security and can be used for historical or high-value cars as well as non-runners. This is generally more expensive than the RO/RO service.
When it comes to shipping motorbikes, we can use RO/RO for some destinations, but our customers tend to prefer the option of fully crating their bikes for secure transport. We can then utilise commercial consolidation services and container ships, offering regular departures to the majority of destinations required worldwide. Take a look at some of our crating videos to see how we do it.
If you'd like more details of the services we can offer for car shipping to the USA and other destinations over the world then take a look at our website. We even have a US import guide that may cover some questions that you will have. If you have an enquiry regarding the shipping of a particular vehicle then give us a call on 0800 389 0784 / +44117 982 8123 or fill out our contact form and we'll be happy to help.
For pricing, please fill out our quotation form on our website for a free, no-obligation quote and our team will respond back to you immediately.