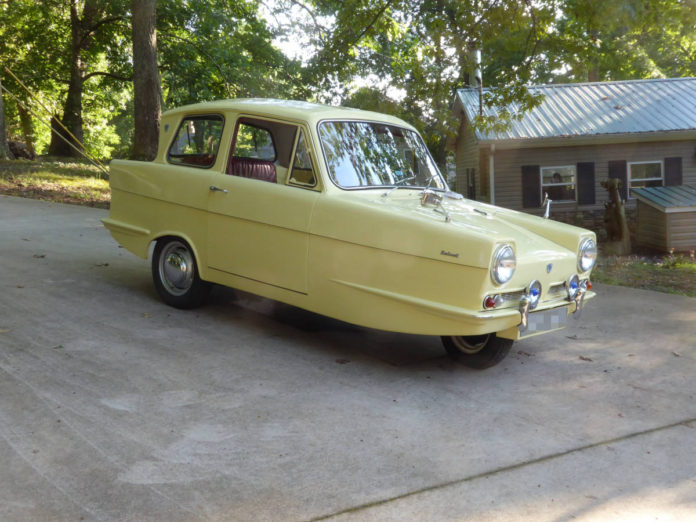 Last month we covered a Reliant Regal recently shipped to the States by our team at Autoshippers.
The Reliant Regal, as you may know, is Del Boy's not-so-trusty mode of transport featured in the show Only Fool's and Horses.
In keeping with the theme, we shared some of our favourite Only Fool's moments in that post. If you missed it, you can find it here.
Well, it seems the very Reliant we've shipped also has a history on the silver screen and may well be the second most famous Regal on the planet (wink wink).
As it turns out, this car was used in a small independent film called "Malcolm and the Magpies" which bears a resemblance to the previously mentioned British show we all know and love – in that it's also a British comedy about a gang of "good-hearted" robbers and their escapades.
You can watch the trailer to the film here, but viewer discretion is advised as the film contains some very strong language. We recommend not watching this with any young children!
The car itself was originally spotted by the owner (Julian) at a car show in Bude, UK.
Julian had spent the week in Cornwall visiting family when he decided to pay the show a visit. As an avid fan of British motors, he couldn't miss the opportunity.
There, he spotted the Regal. The car sparked his interest as he already had a Reliant Robin in his collection back home.
After talking with the owner for a while and perusing around at the other cars on display, he went home without a second thought.
A year later, Julian was browsing for car parts on eBay and happened to come across a recently listed Reliant Regal for sale in the UK. As fate would have it, it was the very same car!
He took this as a sign to finally cut a deal and buy the Regal for himself.
I called first thing the next morning and Jason, the owner, remembered me and could not believe it.  We made a deal, and so the car was shipped over with great ease by your company!
The car is a clean example and only needs a bit of tidying to make it right!  We're very pleased with it, and it now keeps the Robin company in the garage!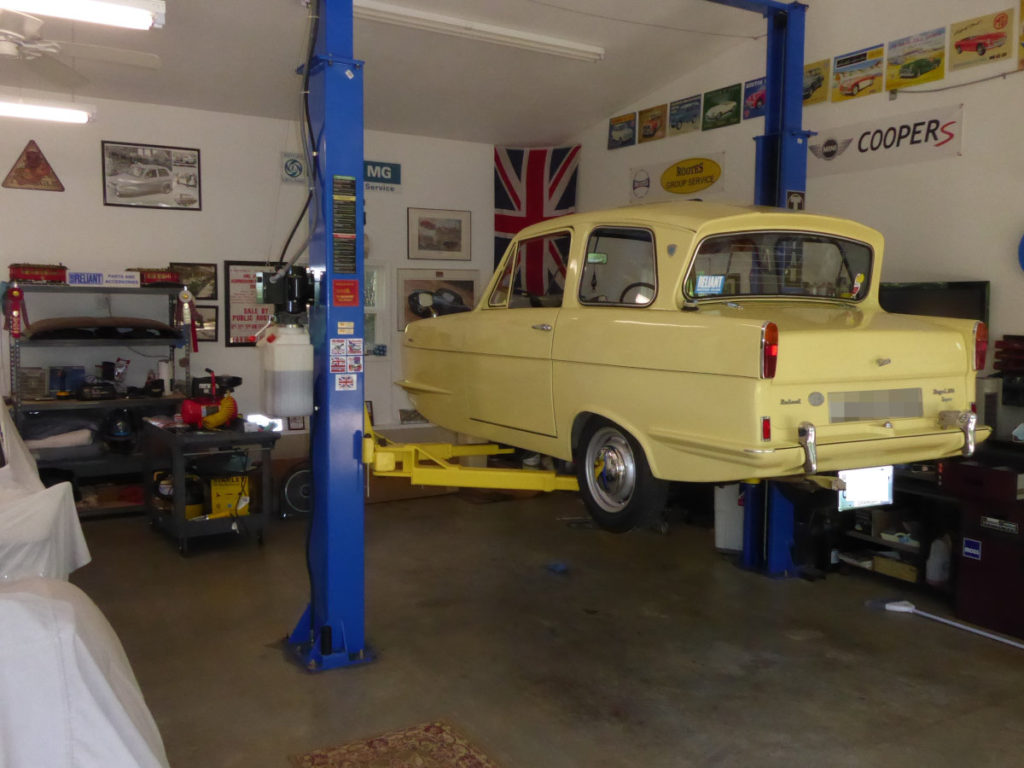 If you have your eye on a classic car (or any car) in the UK, Autoshippers can arrange for collection and shipment on your behalf and help you navigate the documentation to get it shipped and ready to drive.
Find out about classic car shipping, or read about our various car shipping services such as Roll on Roll off and Container car shipping to start your journey today – or simply get in touch for a free quote.