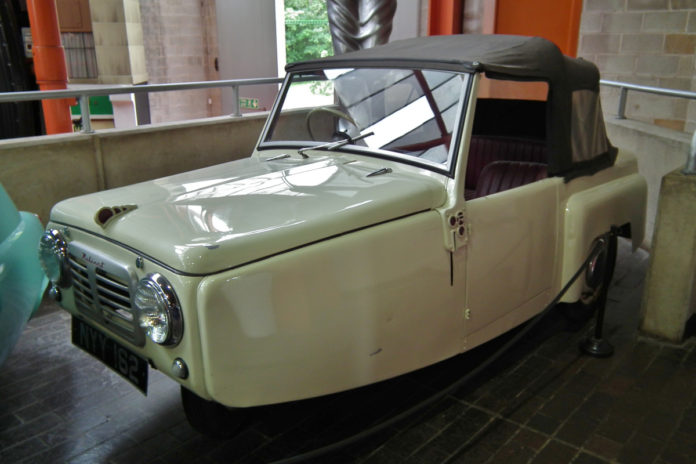 One instantly recognisable car among most Brits is the Reliant Regal, thanks to the antics of Del boy and Rodney on the hit show, Only Fools and Horses.
Over at Autoshippers, we've recently had the pleasure of shipping this model and in doing so, some fond memories of the beloved show have arisen.
So, we thought we'd take the time to reminisce the days of cracking up at Del boy and Rodney's ambitious (yet mostly unsuccessful) money-making schemes and share some of the best moments from the show – some of which the famed Reliant Regal makes an appearance.
First is a great scene with the Regal centre stage as Rodney is chased through the streets of Peckham, south-east London. Watch for the volume on this one! Rodney's scream is something else, to say the least.
We all know how Del Boy is, of course, always right and he always has to look good. That makes moments where he makes a fool of himself that much sweeter, such as this great clip:
And who can forget one of the most famous Only Fool's scenes of all time…
And another:
We threw this last one in just for good measure. After all of the hardships the pair faced over the years, it's nice to see them finally succeed in their dream of becoming millionaires!
Are you thinking of shipping a car overseas? Get in touch with Autoshippers for a free quote.