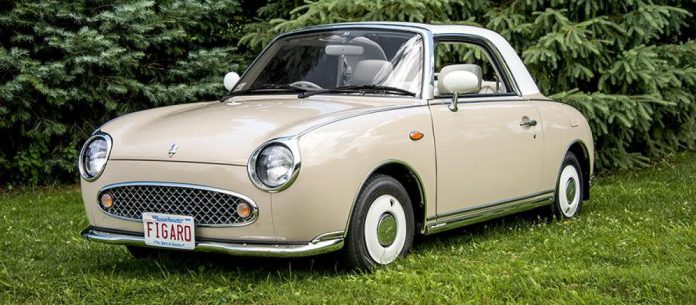 Over the years, we've shipped all kinds of vehicles here at Autoshippers, from tractors to caravans, firetrucks, icecream vans and more.
When looking at the cars we ship the most, the list (as you might expect) is full of the popular, best-selling models you see on the road every day. There are, however, a few exceptions. There are some cars that we ship surprisingly more of than others, particularly to the US.
One reason we see a huge spike of perhaps lesser-seen models is what's known as the "25-year rule". The US has tight safety and emissions regulations and many cars built overseas simply aren't legal on US roads. But once cars hit the grand old age of 25, in which they officially become 'classics', all that changes.
The rules for classic vehicles are considerably more relaxed, and while some modifications may still be required to make them street legal, every year a raft of new (well, 25-year-old!) vehicles become eligible for import to the USA.
Land Rover Defender
One car that's been consistently popular since it hit the magic 25-year mark is the classic Land Rover Defender. Scrolling through our Facebook page it's obvious we see a lot of them!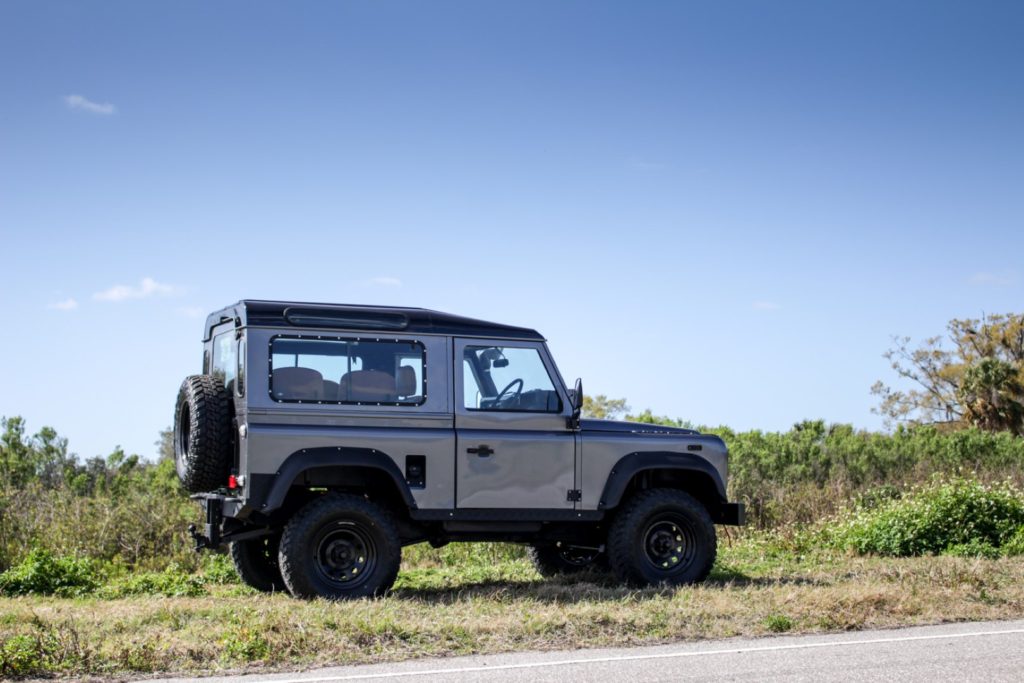 Land Rover did actually sell the Defender in the US from 1993 until 1997, but then the US Department of Transport (USDOT) changed its safety regulations to specify the fitting of airbags. Land Rover decided this would be too costly and promptly withdrew the vehicle from sale.
But with the hardy Defender arguably one of the most iconic vehicles the UK has ever produced – it's used by armed forces, emergency services, farmers and wildlife rangers all over the world – this abrupt cessation of supply did little or nothing to quench demand.
Models built in the 90s have become eligible for US import in the past five years, and we've been shipping a constant stream of them ever since.
Perhaps not the most unusual car on the list, but surprisingly, the Defender consistently ranks among the top makes we see exported from the UK every month which is a testament to how desirable they continue to be.
Click here for more information on shipping your Land Rover.
Nissan Figaro
Another, perhaps more unusual car that we see a surprising number of is the Nissan Figaro. Similar to the Land Rover, they've grown in popularity in the US since hitting their 25th birthday.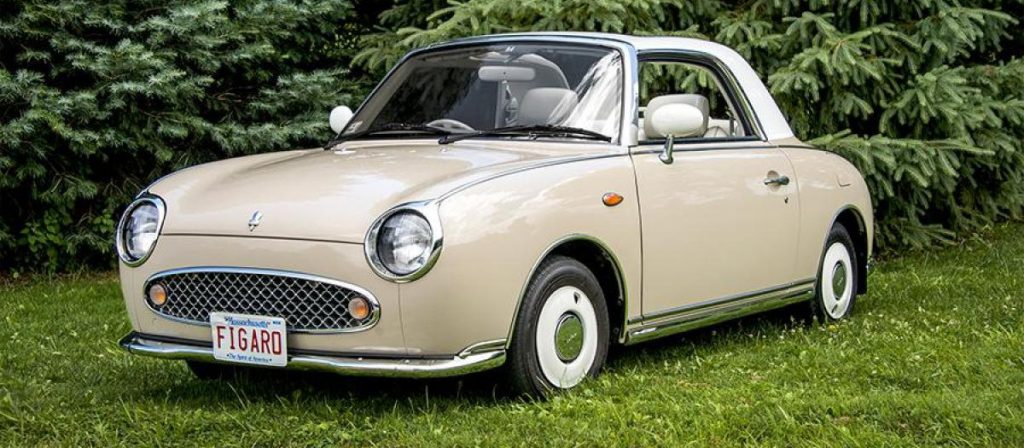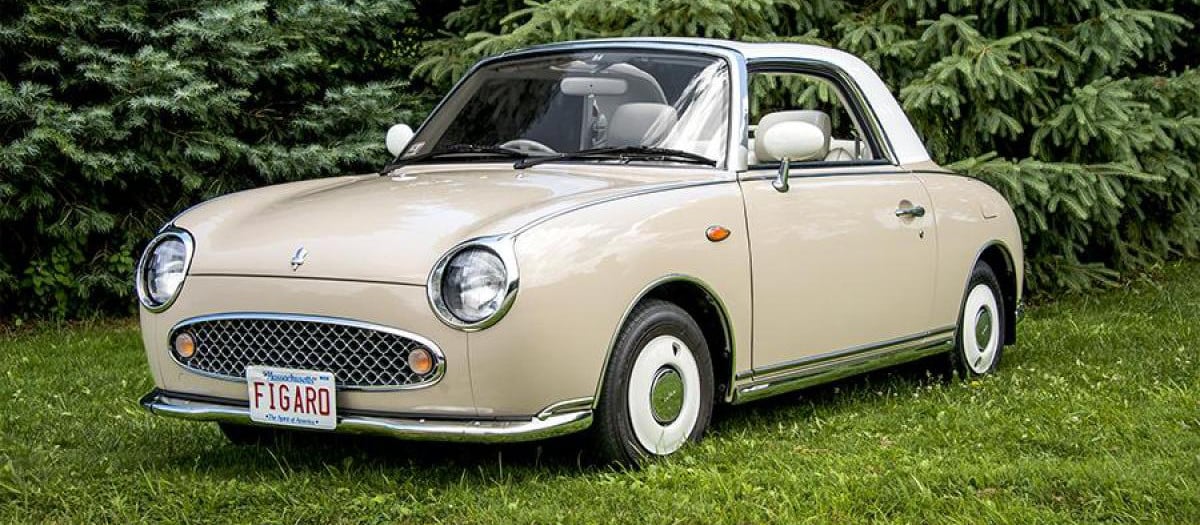 The humble "Figgy" may not be everyone's first choice of vehicle, but its quirky, retro-inspired styling has earned it a legion of devoted fans worldwide. Many of whom will buy more than one Figaro, join owner's clubs and so on.
What's more, only 20,000 of them were ever built, which means prices have been rising – and that makes the car attractive to a certain sub-set of collectors who might not have given it a second glance previously. That in turn drives the price up again… making it an even more attractive proposition for sellers who import from the UK.
Piaggio Ape
Like the Nissan Figaro, the three-wheeled Piaggio Ape is one of the most unlikely collectables there is and perhaps the most surprising on our list.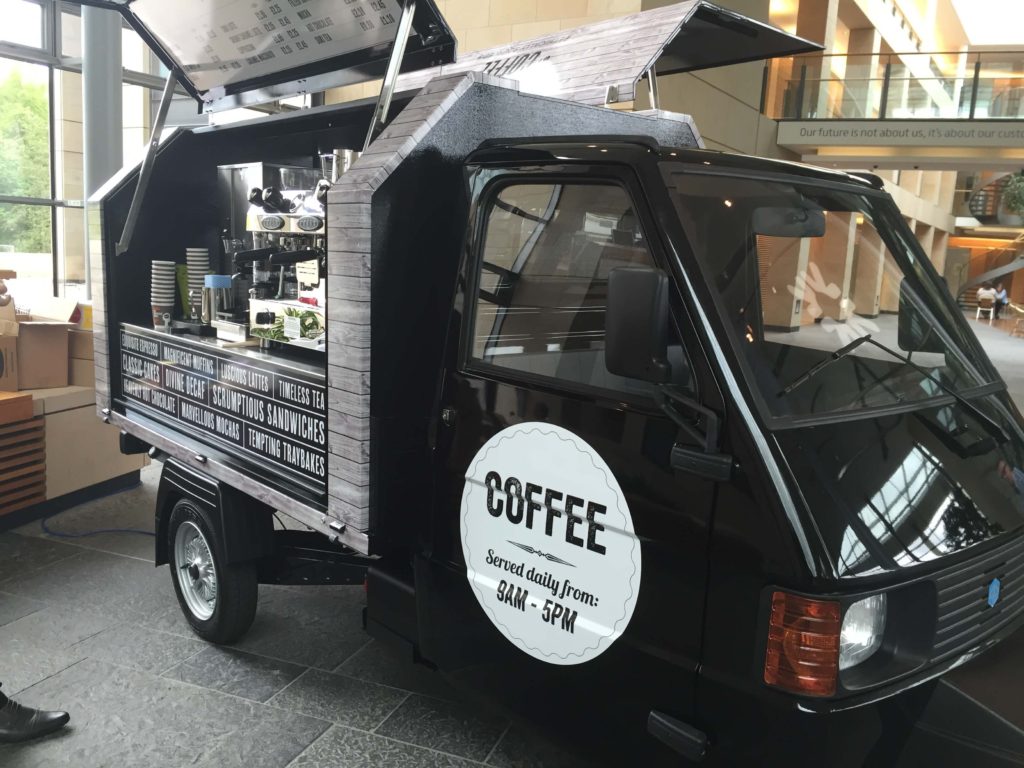 Mechanically speaking, it's little more than a Vespa scooter given an extra rear wheel and wrapped in the body of a light commercial van.
These quirky little motors are typically remodelled into mobile cafes, coffee shops, food trucks or modified to sell pretty much anything else you can think of selling on 3 wheels.
Read more about the Piaggio Ape here.
The Mini
Another contender for the title of "most iconic British vehicle of all time", the Mini launched in 1959 and went on sale in America the following year. It sold well, initially – but then in 1968 it fell foul of the "occupier protection" requirements of USDOT safety regulations, and that was that – as far as official imports went, anyway.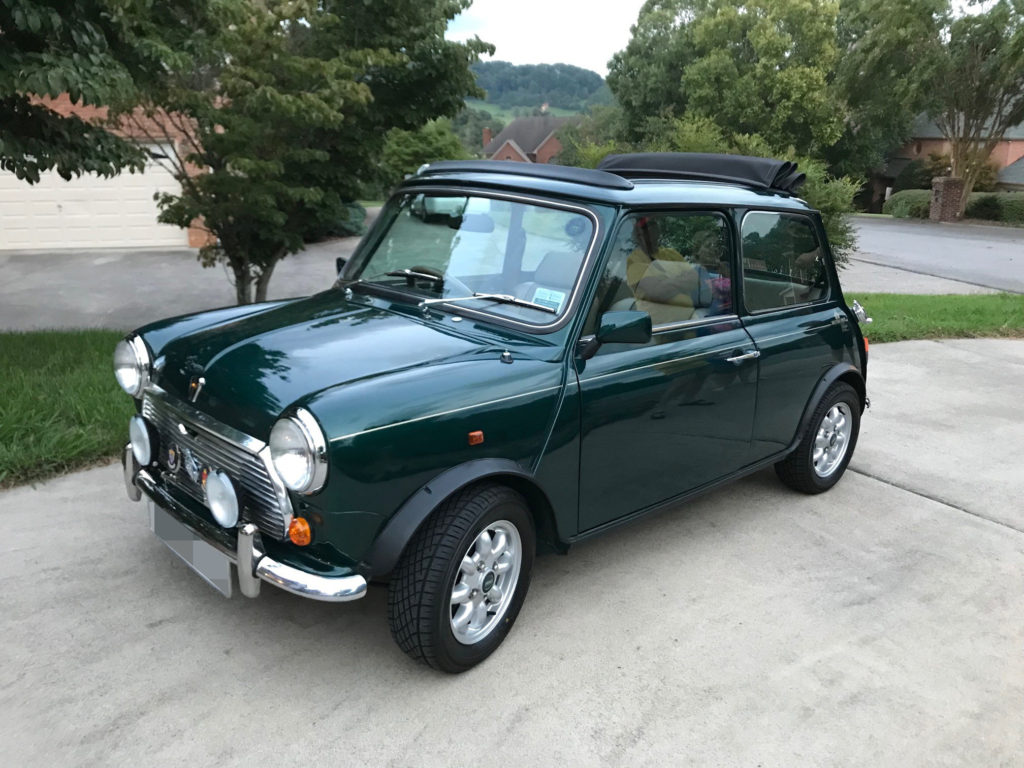 Since then there's been a roaring trade, Stateside, in older models that have become suitable for import under the 25-year rule. Very early Mark 1 cars – those badged 'Austin Seven' or 'Morris Mini-Minor' – are the most highly sought-after, alongside the Cooper and Cooper S sporting variants.
Pro tip: if you're looking for a hassle-free importing process, avoid diesel models. These lack the urea injection system required for them to be road-legal in the US, and modifying the engine is prohibitively expensive.
If you're planning to ship your car overseas, get in touch with Autoshippers today for advice or a free quote!