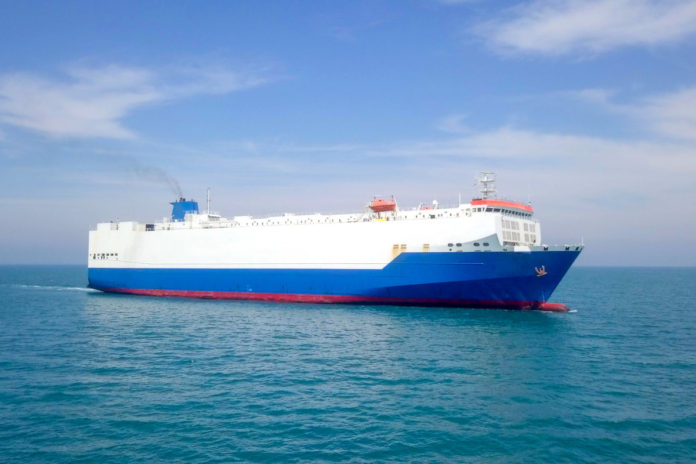 Every industry has its own jargon, buzzwords, and TLAs. If you're not clued up on their terms, it can seem like a foreign language. Luckily, shipping companies such as ourselves will handle most instances where knowledge of these buzzwords is required, meaning you don't necessarily need to know or learn all of them to ship your car, however, in the interest of education we have provided a list of some of the most common car shipping terms below!
BL or BOL (Bill of Lading)
The BOL is a contract signed by both shipper and carrier that acts as legal evidence for transporting cars overseas, or indeed any other cargo. Shipping companies will issue this document upon receiving your cargo. It includes all the details for your shipment and a tracking number that you can use to follow your goods in transit.
VIA (Vehicle Import Approval) / LOA (Letter of Approval)
A vehicle import approval (VIA) is a document required to import a vehicle in Australia. Customs will not release your vehicle unless the vehicle has a VIA.
There are similar documents required when importing into other countries. For example, a Letter of Approval (LOA) is required when importing to South Africa, and a general import permit will be required for most other countries.
ETD and ETA (Estimated Time of Departure/Arrival)
The ETD is the date and time of when your goods are due to leave port and head off on their voyage to your new destination. Whether you're transporting cars overseas or other belongings, your ETD will tell you when they're due to leave. The ETA, estimated time of arrival, will let you know when they're scheduled to arrive in port.
FCL (Full Container Load)
If FCL is noted on your shipping documents this means that your belongings fill an entire shipping container and will not be loaded with any other cargo.
LCL (Less than Container Load)
Opposingly, LCL (Less than Container Load), means your goods will be shipped alongside other goods in a shared container. If you're transporting cars overseas along with other personal items, you may opt for FCL.
POD (Port of discharge)
You will encounter this term when you're organising the collection of your shipped vehicle or other goods from your destination port. POD (port of discharge) is where your crates will be unloaded and transport will be organised to collect your items. There is also POL which stands for port of loading where your crates will be loaded onto the vessel in the port of origin before heading to their POD.
RoRo (Roll on Roll off)
If you're transporting cars overseas, whether it's shipping classic cars, supercars, or you're taking your trusty motor with you, this term will crop up throughout the process. RoRo, or roll-on roll-off, refers to a shipping method where your vehicle is simply rolled on and off of a specialised RoRo vessel.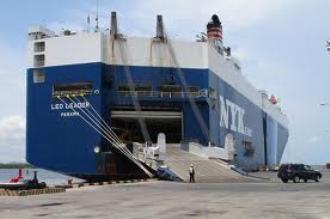 R-Rak
R-Rak shipping is a term for a relatively new and innovative container car shipping service that allows for more cars to be shipped inside a single container, thanks to the R-Rak racking system. This shipping method is available for many of our major destinations and, due to the increased efficiency, it is usually cheaper than regular container shipping.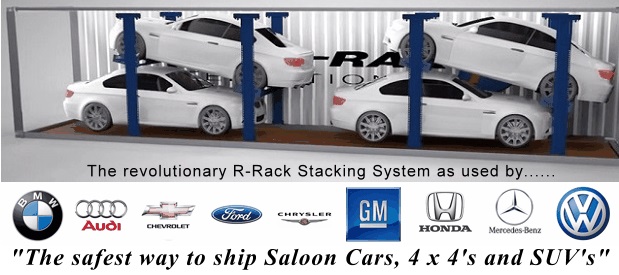 RI (Registered Importer)
Usually, this is only specific to imports into the USA. An RI is a mechanical shop that is licensed to convert foreign cars to adhere to the strict rules imposed by the DOT (Department of Transportation) in the USA. Some vehicles may need to undergo certain modifications before they are allowed into the US. With a Registered Importer, you can import the car and have the work carried out on arrival before being released. Only registered importers are allowed to carry out this work.
TOR (Transfer of Residence)
For some destinations, you may import a vehicle tax-free if you are moving there yourself, under what is known as a 'transfer of residence' (TOR).
Vessel Routing
This is a term to describe the path/route your ship will take as it sails to your destination. Container and RoRo ships may make a number of stops along the way, and vessel routes can change for various reasons, such as weather conditions.
CIF (Cost, Insurance and Freight)
This is used to estimate import duty charges. Duty is charged at 10% of the CIF value.
For example, if the Cost of shipping is £1000, Insurance is £200 and the Freight (or vehicle) value is £1000, the total CIF value is £2200.
Therefore, a duty of 10% comes to £220.
Shipping Crate
This is most commonly used for Motorbike shipping and simply refers to the crate that encases your motorbike during transit. These crates are custom built and used to ensure the protection of your vehicle on it's journey overseas.
Collection Vehicles / Services
We often get asked about the various collection services and what the terms mean, so here's a quick rundown.
Insured / Chauffer Driver – The car is simply driven to the drop-off point on trade plates. An MOT is required, however, insurance or tax is not necessary.
Transporter – Your typical flatbed collection vehicle. The bed tilts down at the rear end and the car can be driven or winched on. Can accept vehicles that do not run themselves.
Multi-car transporter – Large trailers that can accept multiple vehicles at once.
Enclosed transporter – Offers a greater level of protection from the elements and/or prying eyes. Perfect for high-value vehicles.
Demountable transporter – Suitable for cars with very low ground clearance as the bed can be 'demounted' and lowered flat onto the ground.
SOLAS (Safety of Life at Sea)
SOLAS is an international maritime treaty enforced by the IMO (International Maritime Organization) that ensures the safety of both the vessel and everyone on board. Exporters must follow SOLAS regulations and provide a verified weight of the exported cargo before loading up and shipping.
TEU (Twenty-foot equivalent unit)
A ship's capacity is always measured in TEU, the amount of 20-foot containers they can carry. This gives you an idea of the size of the cargo area and how much space your containers are taking up. So, if you're wondering—how much does it cost to ship a car internationally?—the amount of TEU will determine costs.
3PL (Third Party Logistics)
Third-Party Logistics are essentially the middle man who provide all the logistics to other companies necessary in your transfer. This can include warehousing and transportation. You'll see this term appear when you're organising how to collect your car or other goods from the port, for example.
UCR (Unique Consignment Reference)
Your UCR number is what sets your shipment apart from the rest. It is a unique reference number used by everyone, including the shipping companies, ports and customs authorities to identify your cargo from your home port to your new destination.
Know the lingo
Equipped with this list of keywords that you may come across if you decide to transport cars overseas, you will be prepped and ready to ship your vehicle like a pro. Talking of professionals, get in touch with Autoshippers today and ship your vehicle overseas efficiently and affordably, with complete peace of mind. Contact us here.