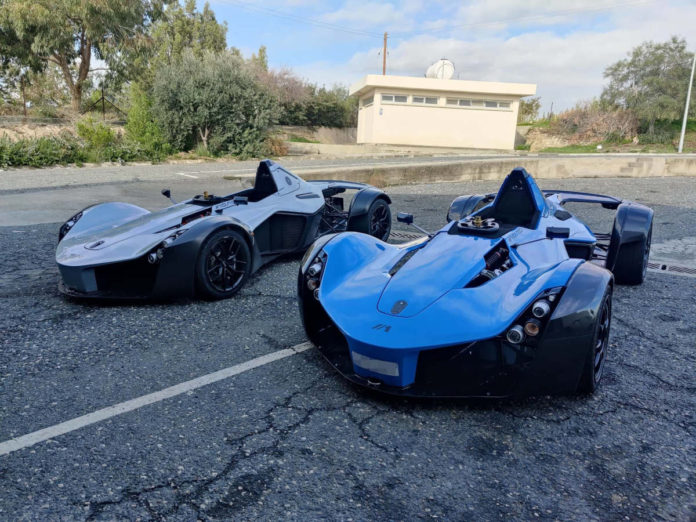 One man and one mission — to find the slickest supercar, get it to Cyprus, and hit the sunny streets of the Mediterranean island in style. But, ambition never comes without its challenges, and this anonymous buyer faced a few before his dream became reality. Finding the unique supercar was one thing, but how would he get it from Great Britain over to Cyprus? Take a look at how this supercar enthusiast shipped not one, but two BAC Mono supercars to his sunny new home.
The Quest Begins…
Our character in question has an undeniable passion for these slick, sexy supercars. Understandably, with their authentic style, outstanding performance and adrenaline-inducing speeds of more than 300km/h. This thrillseeker was now on the look-out for his next investment.
Like any car, supercars require upkeep and often modification. This buyer wanted to avoid that and find something that worked and was ready for action immediately. With a trusted track car (1997 Subaru Impreza) and a reliable road car (2001 Impreza STi) already part of his collection, he was seeking something unique that would be suitable for both terrains.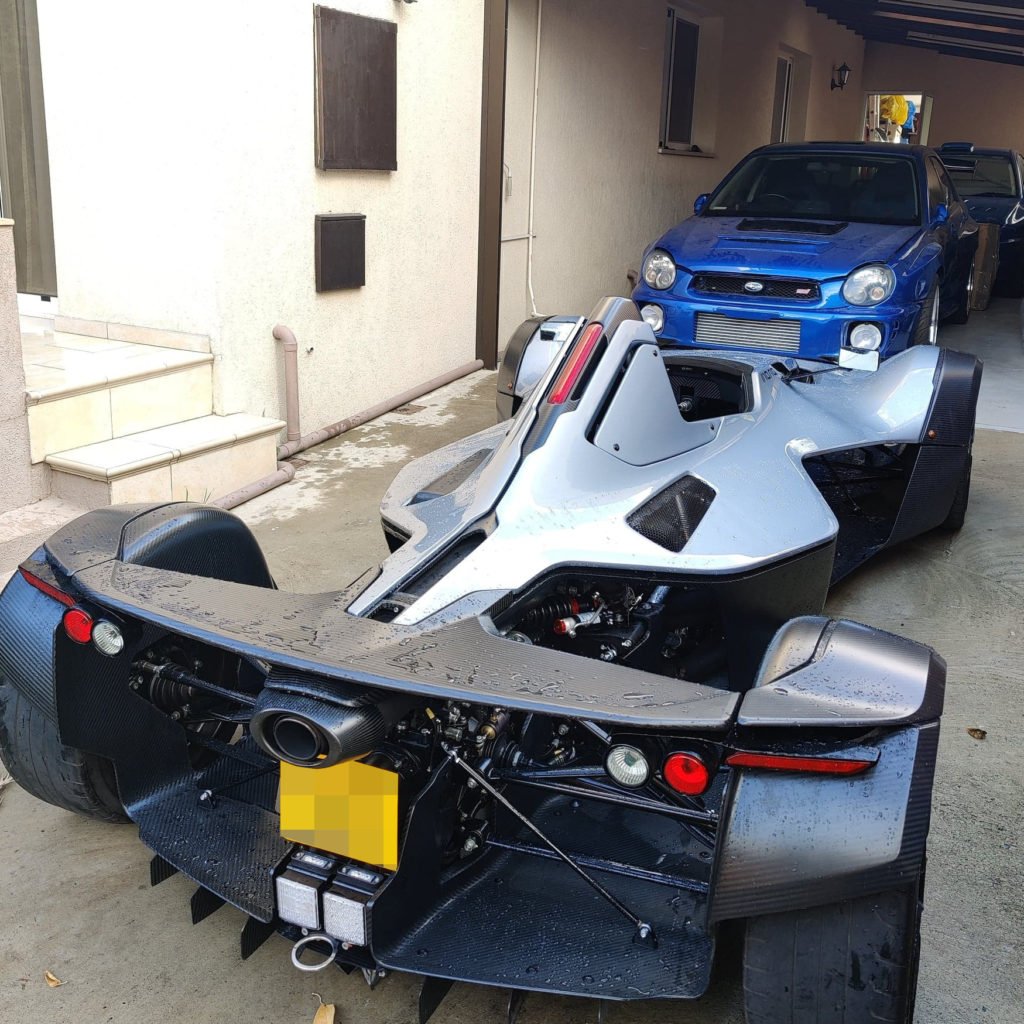 The search began, but the buyer was struggling to find something that really revved his engine. The usual go-to supercars—although highly impressive—seemed too ordinary. That, and the cost of replacement parts seemed a bigger risk than he was willing to take.
He decided to turn to the more dedicated end of the market, which was Caterhams and Ariel Atoms. These gorgeous supercars feature many bespoke parts and the main components such as the engine and gearbox were from normal manufacturers like Ford and Honda which lowered their overall price and cost for any necessary repairs. But, he still didn't feel he'd found his next racer. Until he spotted the BAC Mono supercar for sale…
Meet the BAC Mono Supercar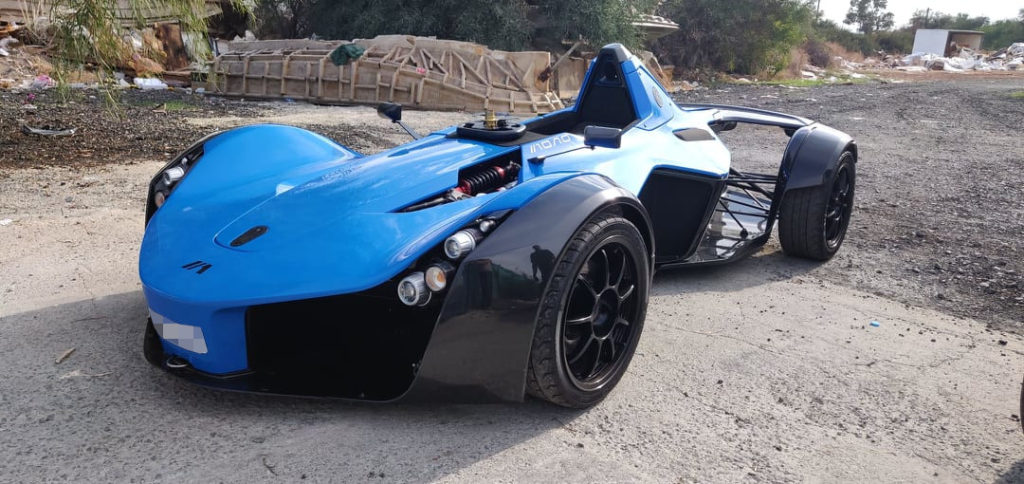 Single seater, equipped with F3 technology and still based on the humble Ford Duratec engine—it was the obvious choice. Now his mission was stepping into fifth gear as he went out to seek the perfect BAC mono for his Cypriot racing-spree. His luck was in when a car appeared on the Collecting Cars website. One of the first BAC mono supercars to be built for customers back in 2013, and well-known for its appearance in the film The Rain, the unique blue bullet took the prize.
With reduced braking distances and weight transfer, sharper turn-in, better rotation at the apex, and better traction out of corners, the Mono is the most formidable force on the track. Designed with a Hewland F3 gearbox, Sachs dampers, and AP brakes — this buyer couldn't resist the rebellious racecar. But, now he has the car, how would he ship it to Cyprus? This is where we at Autoshippers come in.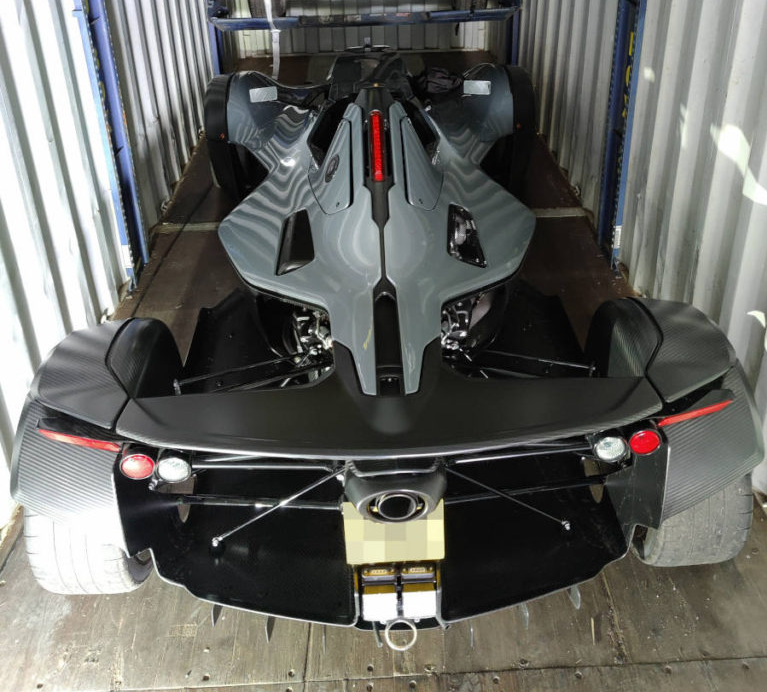 We treat every car we handle with sheer precision and care, but we were particularly impressed when this sleek supercar appeared on our list. We were pleased to be part of this man's mission and get his chosen car to where it needed to be. Perfectly packed and strategically placed on board, we shipped his BAC Mono supercar to Cyprus for the last part of his adventure.
Once You Go Mono, You Can Never Go BAC
So, with his new supercar on route to sunny Cyprus, this buyer now had the taste of that BAC Mono thrill, so much so that he had to have another one! Now friendly with the factory, he was informed that a customer was trading in car 74 which was a 2017 model. Newer and with some improvements, it benefited from a 305bhp 2.5L engine, wider chassis, carbon-ceramic brakes, launch and traction control. It was a no-brainer, it had to join his growing collection and become part of the Cyprus quest.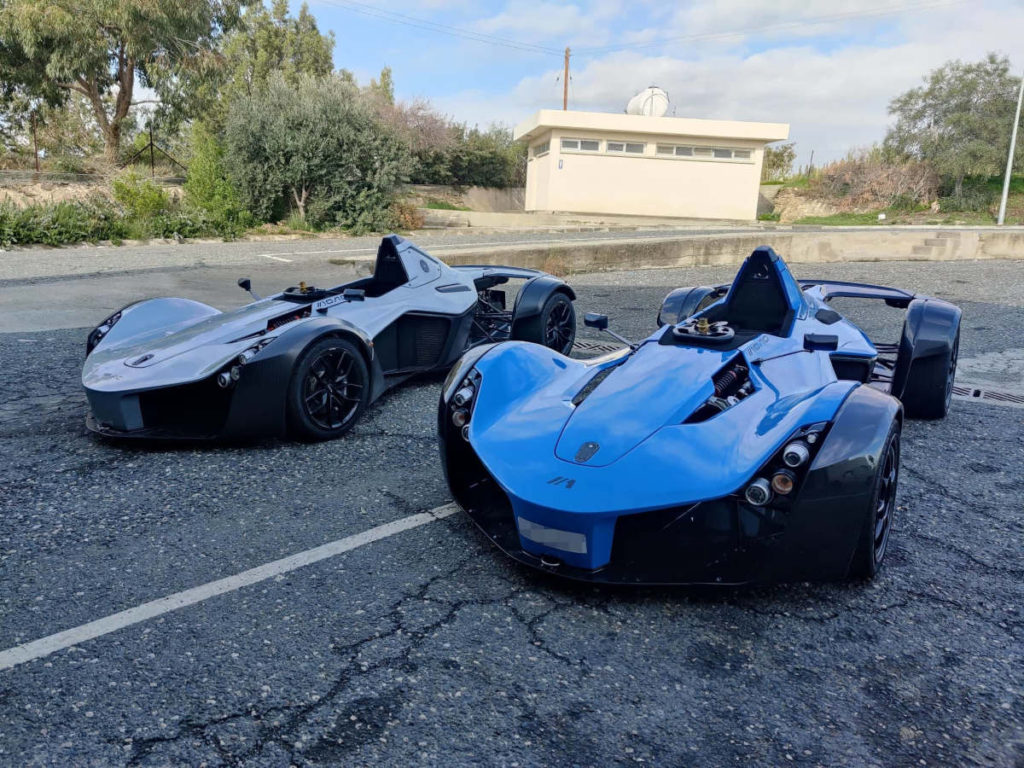 Driving in Cyprus
Wind in his hair, sun on his face, this daring driver achieved his goal and can be seen tearing up the tracks of Cyprus in two of the most sublime supercars ever made.
Sticking to the left-hand side of the road and with similar-looking road signs to the UK, Cyprus is an excellent place to jump up the gears and take control of the roads. However, don't be fooled by the laid-back Mediterranean lifestyle, as local drivers are known to be a little crazy on the roads. However, they're no match for the sheer velocity of the slick BAC Mono supercar, hitting speeds of up to 274km/h. Our anonymous driver will have no problem drinking in the entire landscape of this island in little to no time. This new owner is finally able to appreciate the simple, scenic views as he zips down the coast, into the mountains, and off into the horizon.
Snap Up Your Own Supercar
If you're feeling inspired after reading our anonymous driver's BAC Mono supercar story and can see yourself in the driver's seat, we at Autoshippers are here to support your mission. As a leading car delivery service UK, we offer affordable prices and fast shipping you can rely on. We're at hand to take care of the middle bit, so you can enjoy all the rest and live your own supercar story.