Less than 6,500 of them were ever built, yet the Jensen Interceptor is a car that's much-loved by many petrolheads. It may not be quite as instantly recognisable as a Triumph Spitfire, a Lotus Elan or an MG MGA, but it's without doubt one of the most iconic British sports cars of the 60s and 70s.
History
The Interceptor we think of today was actually the second Jensen vehicle to carry the name: the first was sold between 1950 and 1957 and was altogether more, well, 1950s-looking! But only 88 of those were ever produced, so the words "Jensen Interceptor" today generally refer to the grand tourer that made its debut in 1966, and that was manufactured until 1976.
Brothers Alan and Richard Jensen had set up Jensen Motors Ltd in 1934, initially specialising in building custom car bodies to go on Morris and Wolseley chassis. The first true Jensen car, the White Lady, was launched in 1936, and by the time the Interceptor arrived the company had already achieved some success with cars like the PW luxury saloon, the Jensen 541 and, most notably, the CV-8.
But it was the Interceptor that really put the company on the map, with its combination of a Chrysler V8 engine, sleek, sporty good looks and, importantly, a luxurious interior designed by Italy's Carrozzeria Touring. It was this combination of power and pizzazz that made the Interceptor so appealing to buyers, and put the car in the "grand tourer" category. Originally, the bodywork was built by another Italian firm, Vignale, but Jensen took full control of production from 1968 onwards.
There were three generations of Interceptor during the car's original lifespan. The Mark I (1966-69) and Mark II (1969-71) both had a 6.3L engine: there were some outward styling differences, particularly at the front end, but the big difference between the two was that the interior of the Mark II was completely reconfigured to meet US automobile regulations. Air conditioning was also added for this model.
The Mark III (1971-76) again saw some minor tweaks to the body work, but this generation of the car now sported a 7.2L engine. This was a smart move on Jensen's part: the 6.3L version had been branded "sluggish" in certain quarters, and the power boost was soon reflected in improved sales. Some 4,255 Mark III's were sold, compared to just 1,024 Mark I's and 1,128 Mark IIs, according to the Jensen Museum.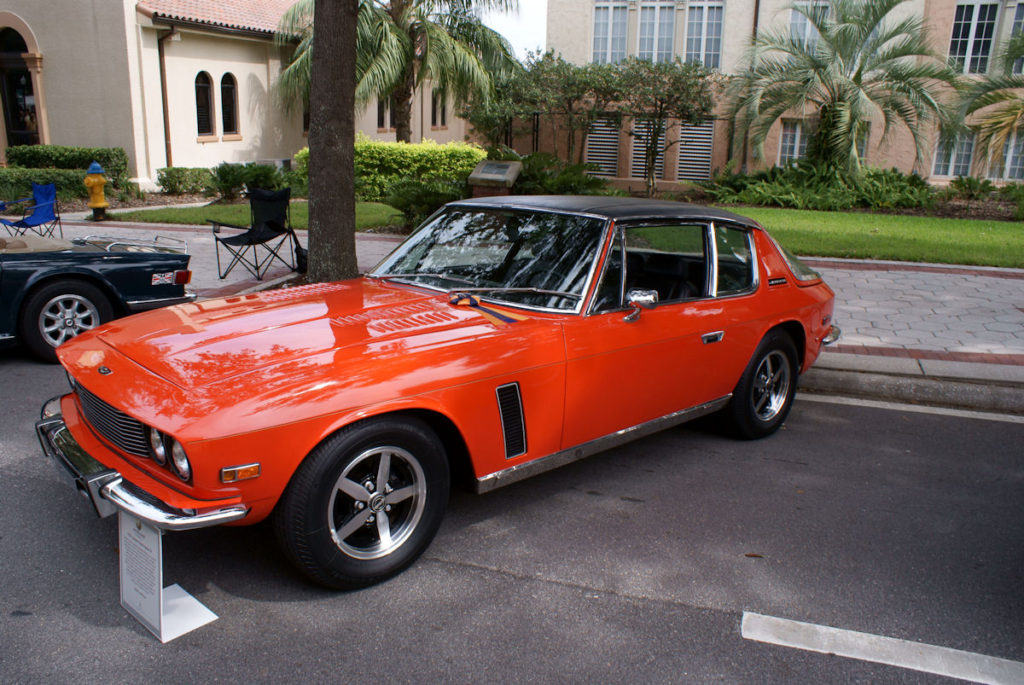 There were also a few minor variants. Jensen introduced convertible and coupe versions in the mid-70s, mostly in a bid to boost flagging sales in the US, while very similar-looking cars from Jensen included the SP and FF. The former was essentially a 'Mark 2.5' Interceptor that arrived in 1971, while the FF was the Interceptor's four-wheel drive sister car.
Jensen went into receivership in 1975, but the Interceptor name has been revived several times since, notably with the Mark IV version that was available in the 1980s, and the Interceptor R which launched in 2014, which is basically the original Interceptor built with modern components.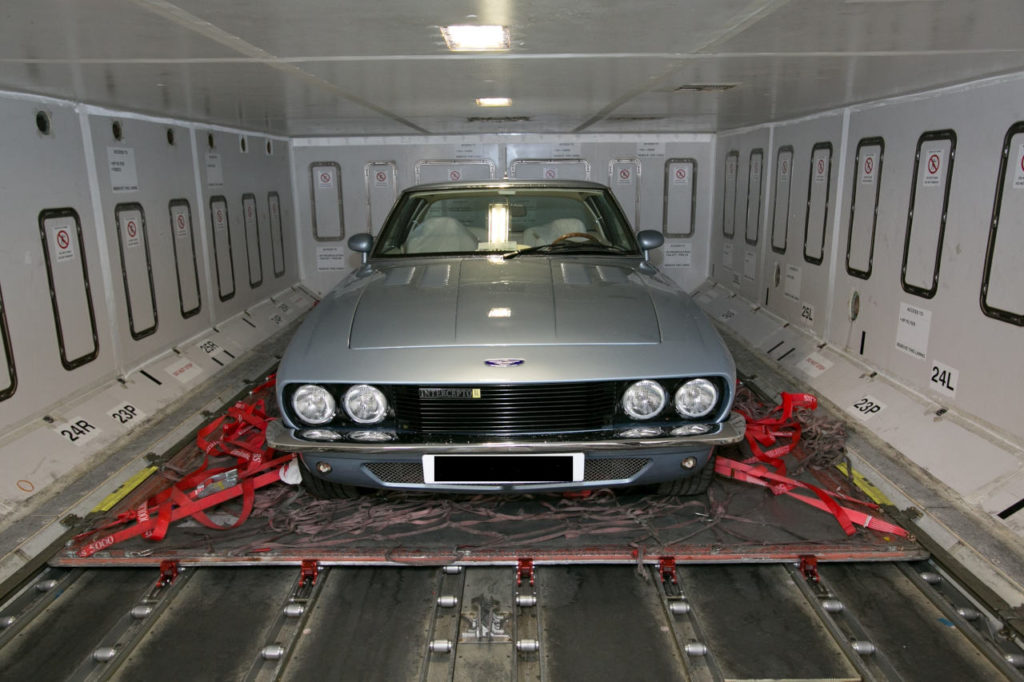 This Jensen was sent by air freight at a height of 35,000 ft from Manchester to Dubai in an A380 passenger plane, one of the largest in the world. Transported for a British ex-pat with a discerning eye for vintage cars. Shipping was organised by our team at AutoShippers, and by freight firm TQ Express.
How to Get Your Hands on One..
If you're buying a Jensen Interceptor today, pay particular attention to the bodywork: replacement engine parts are readily available if there are any mechanical problems, but replacing any rusted bodywork can set you back some serious dollars!
At time of writing, the cheapest (drivable) Interceptor we could find online was being offered for just £11,350 while the most expensive had an asking price of £95,000, so the phrase "prices vary considerably" has seldom been more apt! But most prices seem to hover somewhere around the £40K-£50K mark.
As an aside, it's worth noting that 1970s detective series 'The Protectors' is currently back on UK TV, with main man Harry Rule (Robert Vaughn) regularly seen cruising the "avenues and alleyways" in a Mk II Interceptor. Which means now might be a good time to buy one, just in case interest suddenly surges and prices rise accordingly!
We hope you enjoyed our Closer Look at the Jensen Interceptor! Keep an eye out for more on our blog or check out the rest of our interesting shipments series. And of course, if you're shipping a car (whether it be a classic or family car) get in touch today or get a quick quote here.