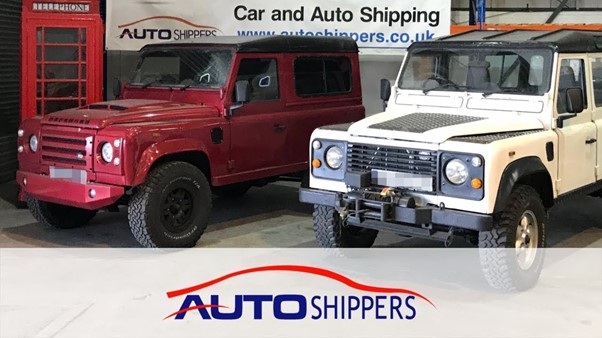 We take a look at the Pros and um, Pros, of selling and shipping your Land Rover to the lucrative US market.
Those of you familiar with the rules in importing vehicles into the USA are well aware of the "25-year rule", but if you are new to the export market then stick around and we can tell you why it is something that you should be aware of.
Firstly, why should you be concerned with selling your Land Rover to a customer in the USA anyway, when you can find a buyer locally? To put it simply, this is down to the price that a Land Rover can currently achieve if sold overseas, especially in the USA. You just need to look at the US Autotrader website to give you an idea of how much more you can make from your investment.
But to save you the time and effort, something that Autoshippers can do throughout the whole shipping process, here's a selection taken straight from the website;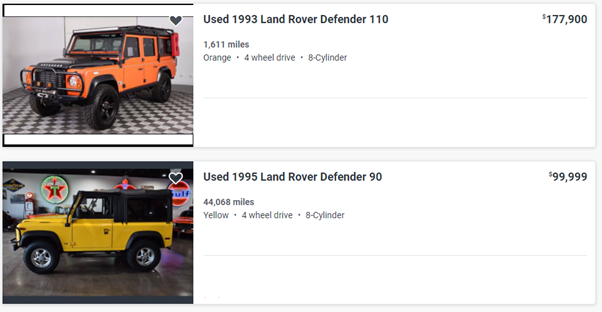 Recent reports from US car magazines show that used car prices in the US have increased. This is due to the strained supply of new cars caused by the Coronavirus pandemic and ongoing shortage of certain parts meaning used cars are more in demand.
This includes the mighty Land Rover, with average increases of around 25% from 2020 to 2021.
Are the dollar signs lighting up in your eyes? Can you now see why it would be good for your business if you dipped your toe and found a buyer in the USA?
But aren't there other costs for me to pay to ship a Land Rover overseas?
Yes, there are other costs to consider. Once you have found your buyer and have made that successful sale you will need to ship your car over to them. This is where Autoshippers come into our own. You may be surprised to learn that the shipping cost for a Land Rover from the UK to one of the specialist vehicle ports in the USA is as little as £750.
Once your Land Rover arrives, our agents will help your customer through the Customs clearance process. With Import Duty starting at 2.5% you can hardly say that the costs are building up! The possible mark up on the price of your Land Rover completely outweighs the additional cost of shipping.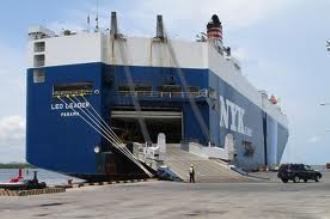 Your Land Rover will most likely find its way to the USA via a specialist vehicle shipping service, called RoRo (Roll on, Roll off). Vehicles are driven on at the port of departure and off on arrival at the destination. We can even ship "non-runners" if required.
What about this "25-year" rule, how does that work?
If you are importing a vehicle into the USA, you need to be aware of the legislation that determines whether or not you are legally allowed to import it. Way back in 1966 (yes, the same year as THAT World Cup Final) the National Traffic and Motor Vehicle Safety Act was passed. Prior to this, there were no federal safety standards for vehicles and highways in the USA.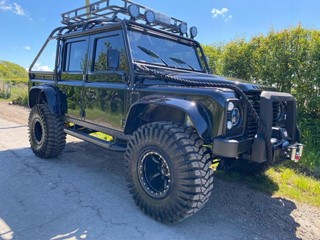 This act set standards for everything, from vehicle's requiring seatbelts to the markings on the roads. This helped, along with the outlawing of drink-driving, to reduce the number of fatalities on US roads, which had been increasing since the 1920's.
The import of vehicles after this law was passed was still a straightforward process, and it was often cheaper to buy a car overseas and import it, with a few simple modifications, than buy one from the manufacturers' US operation. So, you could import a European or Japanese model of the same car and pay less than if you bought it from "Honest Johns" 2 blocks away from your house.
This all changed in 1988, when US car dealers campaigned for tighter import regulations and the Imported Vehicle Safety Compliance Act came into force. This meant that there was a more rigorous system for inspecting and registering foreign-built vehicles, including establishing that any necessary modifications must be carried out by certified Registered Importers.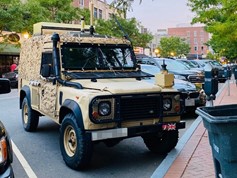 An amendment then allowed for the import of non-compliant vehicles that were over 25 years old, as car collectors and enthusiasts wanted to import classic vehicles without the need to make expensive modifications.
So, the 25-year rule was born. This means that if you have a Land Rover which is more than 25 years old there is potentially nothing to stop you from selling to a US buyer at the higher prices that they can achieve over the pond.
This all sounds great, but surely, it's not that simple, is it?
Short answer, yes. Long answer – with the help of Autoshippers you can easily ship your vehicle to your customer in the USA. The first step would be to ask us for a free, bespoke quotation using our quote form found on our website here.
Our knowledgeable team will let you know the cost of shipping, and be there to answer any questions you have about the whole process. If you'd like some information beforehand, our website has everything you need from a US Import Guide, a specialist Land Rover page, a vehicle shipping Frequently Asked Questions page and a page giving more details of RoRo shipping mentioned earlier.

Once you have booked with us, all we need from you is a copy of the vehicle V5 document and bill of sale and we can book your vehicle onto the next vessel. We can even deal directly with your customer in the USA, which we do already for some of our regular shippers.
Our reviews page, on independent review website eKomi will give you peace of mind, as it shows our customer's comments. They think so much of us that eKomi has awarded us their Gold Seal of Approval, which we are very proud of.
Give us a Call
So, you can see that not only can you achieve higher prices for your used Land Rover in the USA, the shipping costs are manageable and Autoshippers will make it a stress-free experience. You've got nothing to lose!
If you have any questions or queries, you can contact us by phone on 0800 389 0784 or 0117 982 8123, via e-mail on sales@autoshippers.co.uk or via our website here. Or you could just simply get a quote from our website and our specialist team will provide you with a bespoke quotation and start the ball rolling.