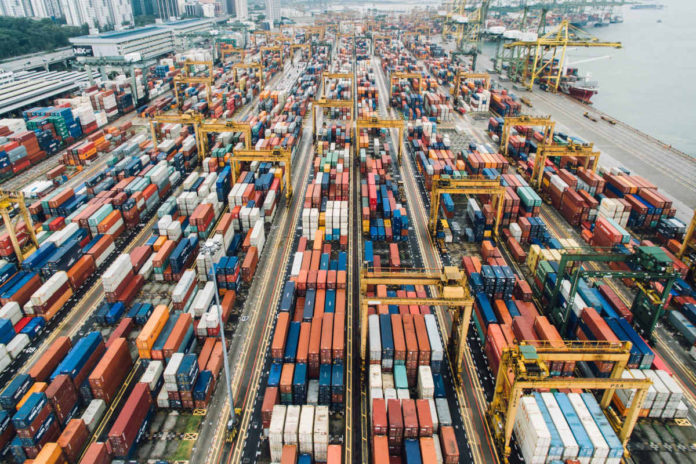 Under normal trading conditions, 1st Move International & Autoshippers offer weekly sailings to all our main destinations. Please note however that the current Covid 19 and pre Brexit uncertainty has seen a stockpiling of containers across the globe and we are experiencing some delays in the shipping of household goods and cars out from UK ports.
The ports of Felixstowe, Southampton and London Gateway have seen an unprecedented backlog of containers, exacerbated by the stockpiling of goods Pre-Brexit and the UK government stockpiling PPE equipment, said to be in excess of 11,000 containers, at Felixstowe.
This has impacted on the schedules of all major shipping lines and we are currently experiencing delays of around 5 to 7 days on published schedules.
This is a worldwide problem and most of the major shipping lines and car carriers are having to reschedule vessels and adjust both their sailing times from the UK and arrival times at destination to ensure vessels are not held up in ports.

All shipping lines are having to react quickly to these worldwide issues however we will endeavour to keep our customers advised as to any anticipated delays either on departure dates or anticipated arrival dates at the destination and we hope you appreciate that these are circumstance beyond the control of our company.
Sailing and arrival times are given to us on a daily basis by all the major carriers, in most cases, these dates will be accurate, but under the current circumstances the shipping lines may change them at very short notice should a port be too congested for a vessel to dock and they have to delay arrival.
This problem has received much media attention including headlines on Sky and the BBC to name but a few.

COVID-19: PPE stockpile at Felixstowe 'costing taxpayers £1m a day
https://news.sky.com/story/covid-19-ppe-stockpile-at-felixstowe-costing-taxpayers-1m-a-day-12140497

Felixstowe Port in 'chaos' as Christmas and Brexit loom
https://www.bbc.co.uk/news/business-54908129

Christmas Present stuck at sea in Auckland
https://www.nzherald.co.nz/nz/ship-stuck-at-sea
Worldwide Port Congestion, collaboration
https://www.portstrategy.com/news101
Most of our clients will have their goods packed and ready for shipping within 3 or 4 days after their collection date. As we share containers with larger commercial exporter then under normal circumstances we can have your palletised goods packed and loaded into containers within 6 – 8 days after collection.
This allows us to ship out weekly on the many container ships leaving the UK.
The current worldwide congestion may now mean delays of 5 to 7 days or more.

We thank all our customers for understanding that there is little we can do at present, we are getting regular updates on the situation and most carriers believe this is a short term problem, exacerbated by the usual Christmas rush and the large numbers of containers coming in from the Far East and Asia to satisfy the Christmas market.