Many cars we ship have been painstakingly restored, customised, modded or precision-tuned by their owners. But few owners can compete with recent client Ian Northeast, whose Herculean efforts have turned his standard Jensen CV-8 into what is officially The Fastest Jensen In The World.
The Jensen CV-8 is, of course, a distinctive and collectable vehicle to start with. But the reason it's so collectable is because only 500 of them were ever built: the car sold poorly because the engine was considered a little sluggish by the standards of the day.
With Ian's CV-8 clocking a top speed of nearly 145mph, it's safe to say that assessment doesn't apply here! Read on to find out how he did it…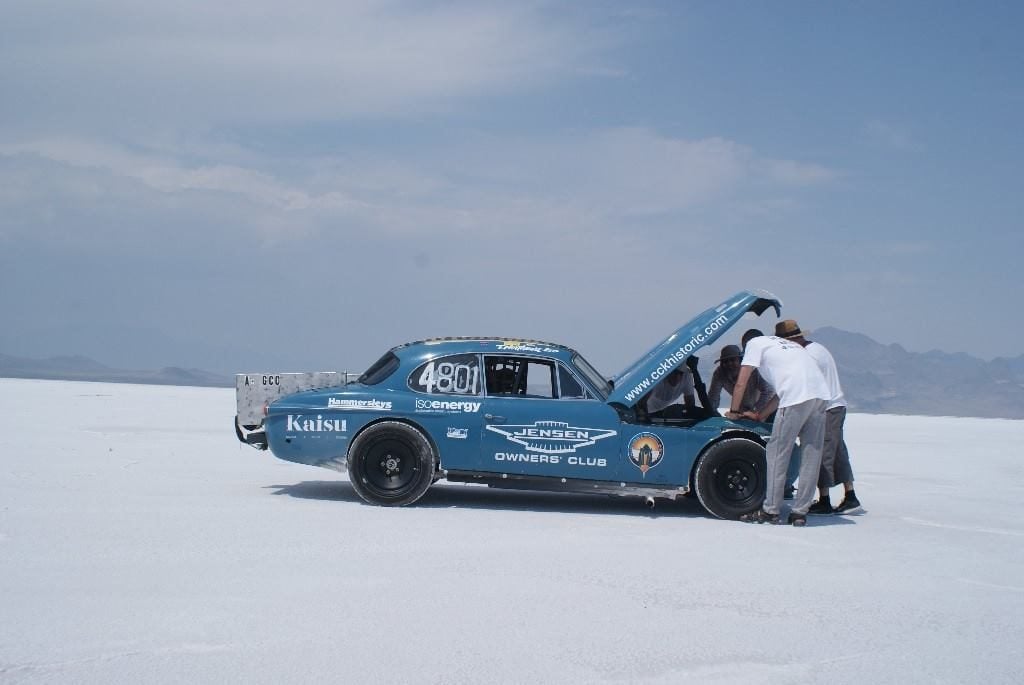 Getting Started
Ian's journey to the world-famous Bonneville Salt Flats (and World Record Holder status) began in the mid-00s. A motorbike mechanic by trade, he'd started tinkering with vintage motors in his spare time and managed to pick up a CV-8 with 250,000 miles on the clock for just £5,000 – a bargain when you consider that they normally change hands for £75,000-plus.
There was a reason for that, though. The car, a standard production model, had just one previous owner (Ian bought it from his son) who'd done little to maintain it, and the car, while still running, had limped through its last few MOTs. So Ian rolled up his sleeves and got to work.
At first, a full 'forecourt' restoration was Ian's goal, but realising that was going to be impossible, and inspired by a Jensen Owner's Club trip to Germany's famous Nurburgring, he shifted his sights to sprint racing.
As Ian told motoring website Influx: "Before I knew it, I'd blown up the original engine and replaced it with another, after fitting multi-point fuel injection, a manual gearbox, lowered and stiffened the suspension, vastly improved brakes and a race seat and harness."
And that's when he shifted his sights again: instead of racing the car at weekends, why not go all-out to set a new speed record instead?
And They're Off!
With support from the Jensen Owners' Club, more tweaking ensued, including increasing the engine capacity to 8.2L and reinforcing the chassis. Then, early in 2018, Ian took the souped-up car to Pendine Beach in Wales (where Malcolm Campbell set land-speed records in the 1920s) and achieved a top speed of 120mph. No mean feat – but that was just the start.
A few months of furious fine-tuning later – "I have a list and I still don't believe we got all that done in the space of a couple of months!" says Ian – the car was on its way to Utah. On 2 August, Ian himself flew out to Houston and, after enjoying the 1,600-mile road trip, arrived in Salt Lake City a few days later.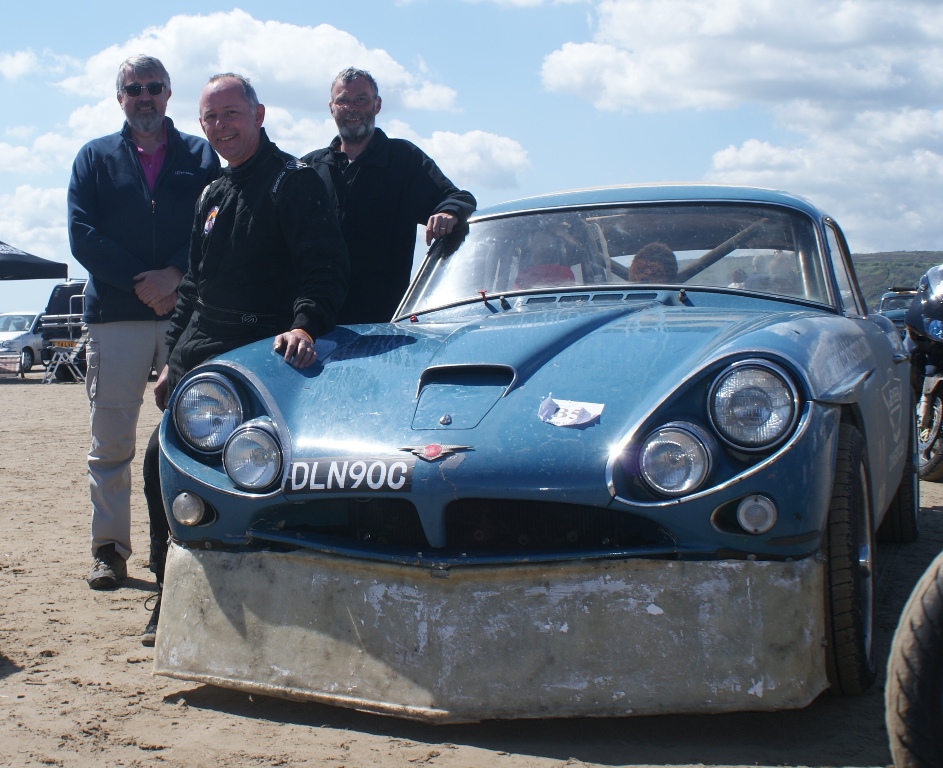 On Ian's first run on the salt, the car achieved a top speed of 126mph; a second run saw that boosted to 137mph. Then expert tuner Bruce Bridges arrived and with his help, Ian and his team began making the final adjustments that saw the car achieve a top speed of 143.887mph on 15 August – before a failed gearbox put paid to any further velocity-based adventures for the rest of the week. You can read a full blow-by-blow account of all the trials and tribulations on Ian's own website.
Ian now intends to take the car back to Bonneville in 2020, with his sights set on breaking the 200mph barrier, and he's set up a GoFundMe page in case any other Jensen lovers would like to help him achieve his goals.
In the meantime, Ian was kind enough to mention, on his website, how quickly AutoShippers were able to get the car to the States and back when needed. And coming from a speed demon like Ian, we take that as high praise indeed!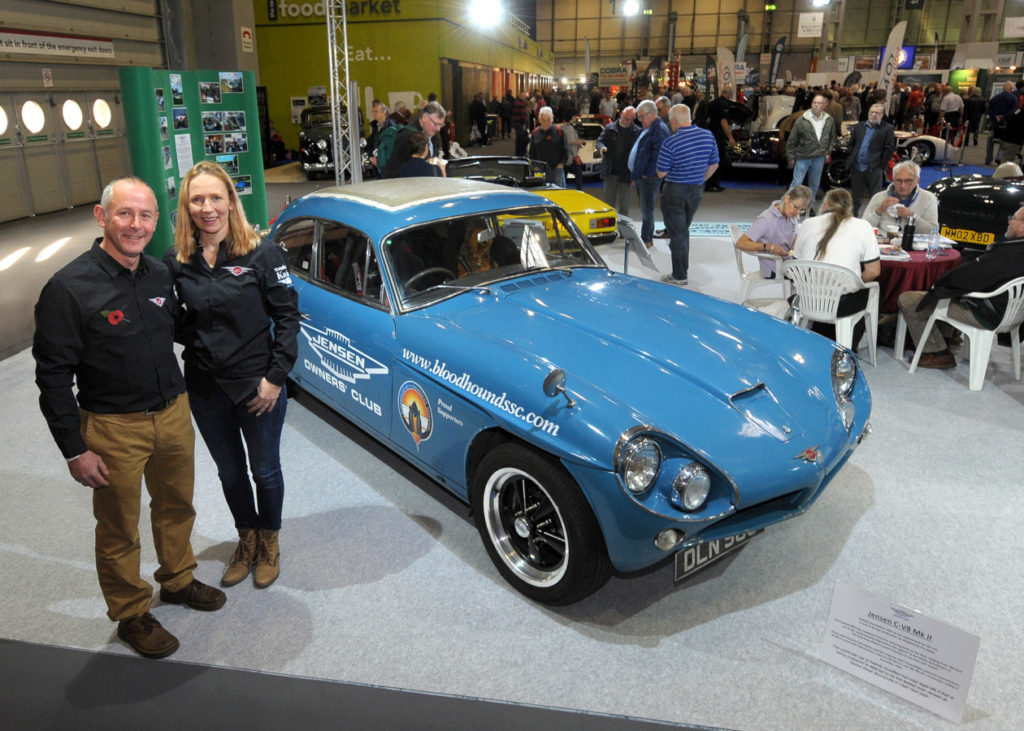 If you're shipping a car, whether it be a classic or family car, get in touch today or get a quick quote here.