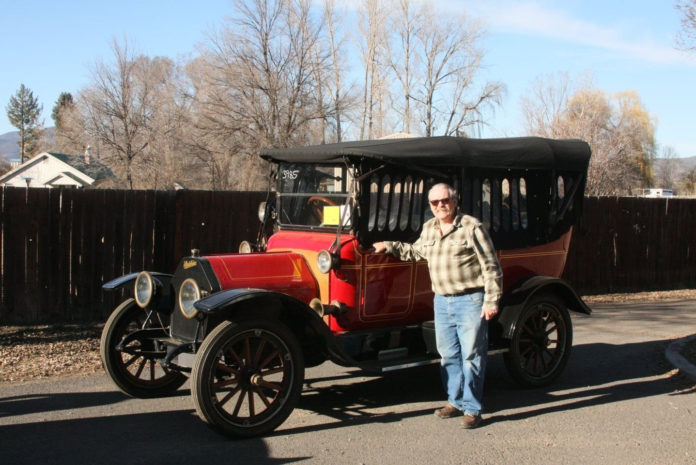 When you have two classic cars to ship to the USA, who can you call on to help you? That's easy, Autoshippers are experts at classic car shipping, and with the USA being one of our main markets, that's two boxes ticked.
So, when our customer had two Studebakers to send "back home" to the USA, he contacted us to handle it for him.
Studebaker Automobile Company
Way back in 1852, the Studebaker Brothers Manufacturing Company manufactured wagons, buggies, carriages and harnesses. It would be in existence a full 50 years until it entered the automobile business and changed its name to the Studebaker Automobile Company, firstly producing electric vehicles in 1902, and then gasoline vehicles 2 years later.
The company called themselves "The World on Wheels" and by the 1920s were a top automotive brand in the USA, with models such as the Studebaker Big Six, Special Six, Light Six and Standard Six. But the Great Depression of 1933 meant that the corporation went into receivership, along with lots of other businesses.
But this did not spell the end for Studebaker, and the company was rescued and continued to manufacture vehicles, including military trucks through World War II, until the 1960's when, after being bought by the Packard Motor Car Company and becoming known as Studebaker-Packard, the last Studebaker was produced in 1966.
Over the course of the 114 years of its existence, the Studebaker Automobile Company, in all its guises, produced some iconic vehicles. We had the pleasure of shipping two models, which are from different eras, to the USA.
1913 Studebaker AA35 Tourer
When first manufactured in 1913, the AA35 Tourer was top-of-the-range, and one of the first models to be produced under the Studebaker brand name. The tourer version had 7 seats and had an electric starter and electric headlights backed up with acetylene lighting.
1913 was an infamous year for the automobile industry, as it brought what is thought of as the first major labour strike in the industry, the 1913 Studebaker strike. This was caused by the company trying to change their pay schedule from weekly to bi-weekly and lasted for 6 days in June 1913. The strike ended when Studebaker negotiated that employees could receive 70 per cent of their pay halfway through the two-week pay period.
This Studebaker AA35 Tourer that we shipped to the USA for our client, christened Marj by the owner, appeared in a WWI film called "Tell Them of Us" in 2014, and our customer had "great fun teaching the actors to drive her" As you can see from the picture, the car was the star!
1956 Studebaker President
Taking over from the Big Six, the President became Studebaker's premium model when first introduced in 1926, and models produced from 1928 to 1933 established land speed records, some of which went unbroken for 35 years. The first three generations of President were produced from 1926 and 1942 until the model was discontinued by Studebaker.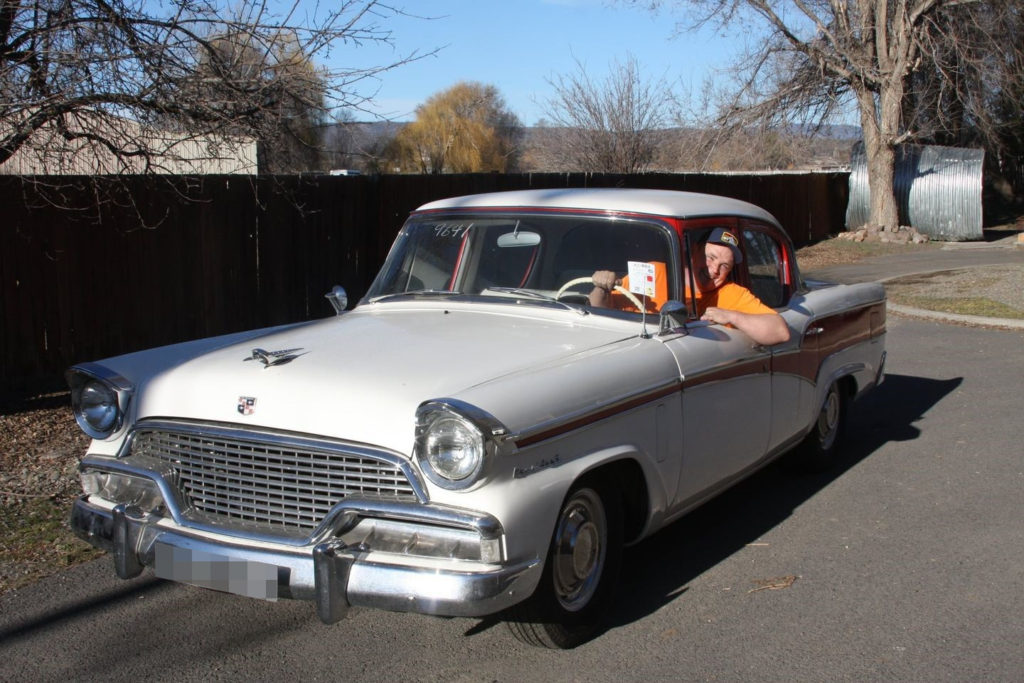 The President name was reintroduced in 1955 and was used for all Stuebaker's premium-trimmed vehicles. 1956 brought us "the big new Studebaker" which included "craftsmanship with a flair" according to the commercials. With a top speed of over 100mph and capable of 0-60mph in 11.1 seconds, the 1956 Studebaker President had a 4.7-litre engine offering 210 brake-horsepower.
Studebaker again, and finally this time, discontinued the President name in 1958, as they focused on more compact vehicles, which were much more in demand, following the success of their economical "Scotsman" models.
The Story of the Two Studebakers – Keeping it in the Family
It was back in 1988 when our customer, Gordon M, first "fell in love with the 13, and brought her over to England". He was visiting his dad's cousin, Marj, and her husband Art Boise Idaho, and bought the 1913 Studebaker AA35 Tourer from them.  Art was a long-time enthusiast of antique automobiles and member/president of the Horseless Carriage Club. After buying her and bringing her to the UK, this classic car was named "Marj" in honour of her previous owner.
On a subsequent visit in 2002, Gordon also ended up buying the 56 off them as well. Gordon and his wife had many happy times in the UK with their collection of classic US cars.
Late in 2021, Gordon decided that it was time to part with both of the Studebakers, for various reasons, and made contact with Art & Marj's son, Malcolm, to ask if he wanted to take them off his hands. A deal, very generous on Gordon's part, was struck and Autoshippers was contacted to arrange the shipping. In Gordon's own words;
"Great Christmas present. I have loved and enjoyed the cars but they are going home, and that makes me so happy and content. The 13 has been in the family nearly 50 years and to sell them to a stranger would not have felt right. The 56 was a ground-up restoration so it's good for another 60/ 70 years."
Autoshippers – The Car Shipping Experts
Shipping cars is our speciality, and the USA is one of our key markets. There are different options available to you for shipping your car to the USA, and we can help guide you in the right direction to suit your own specific needs. You will also need to equate yourself with the 25-Year rule so take a look at our blog.
The options available to you include a dedicated container service, for high value or classic car shipments, airfreight for a speedy, but expensive, option and our specialist RRAK shared container service for some destinations.
On this occasion, we used our Ro-Ro shipping option. Ro-Ro stands for "Roll on – Roll off" and is a shipping service specifically for vehicles. Specially designed Ro-Ro vessels are used, and vehicles are driven on, then driven off. It is a very reliable service and runs completely separately from the commercial container shipping services.
These two Studebakers are now "back home" with Malcolm and his son, Cable. They are looking forward to many years of new adventures. Autoshippers are glad to have been a part of this wonderful story, and the history of these two amazing classic US cars.
If you would like any further details on any of our services, then please get in contact with us. If it is a price you need, then please fill out the quotation form found on this page, go to our website, or give us a call on +44 117 982 8123 or 0800 389 0784. The quote is free, and you have no obligation to book with us.