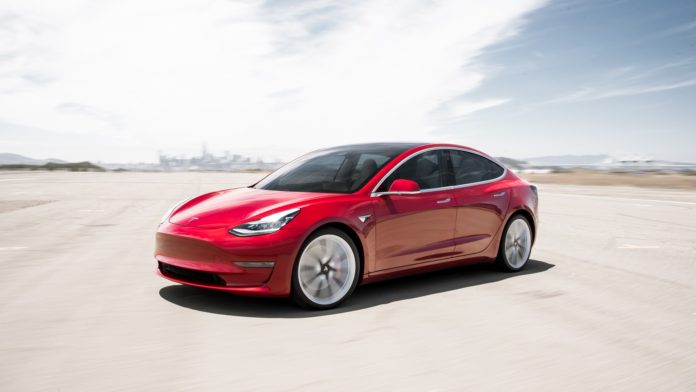 Environmentally friendly cars are getting more popular every year as technology advances, and they become even more green. Gas and electric hybrid cars are also topping the popularity charts because the internal combustion engines are upgraded to make them run cleaner and get better gas mileage.
Two of the primary metrics by which you can classify whether or not a car is green are the 'green rating' by the American Council for an Energy-Efficient Economy (ACEEE), and the Environmental Damage Index (EDX). The ACEE scale goes from 0 to 100, with higher numbers indicating a greener car, and the EDX refers to cents/mile for all pollutants; a lower score is greener.
But why are eco-friendly cars better?
The answer is simple: with green cars, you can save money in the long run as the price of petrol rises, and you can limit your impact on global warming.
So let's have a look at six of the most eco-friendly cars of 2020, based on ACEEE rating, EDX and other factors so you can find the best car for you and the environment.
Toyota Prius Prime Plug-In Hybrid
ACEEE Green Score: 66
EDX: 0.72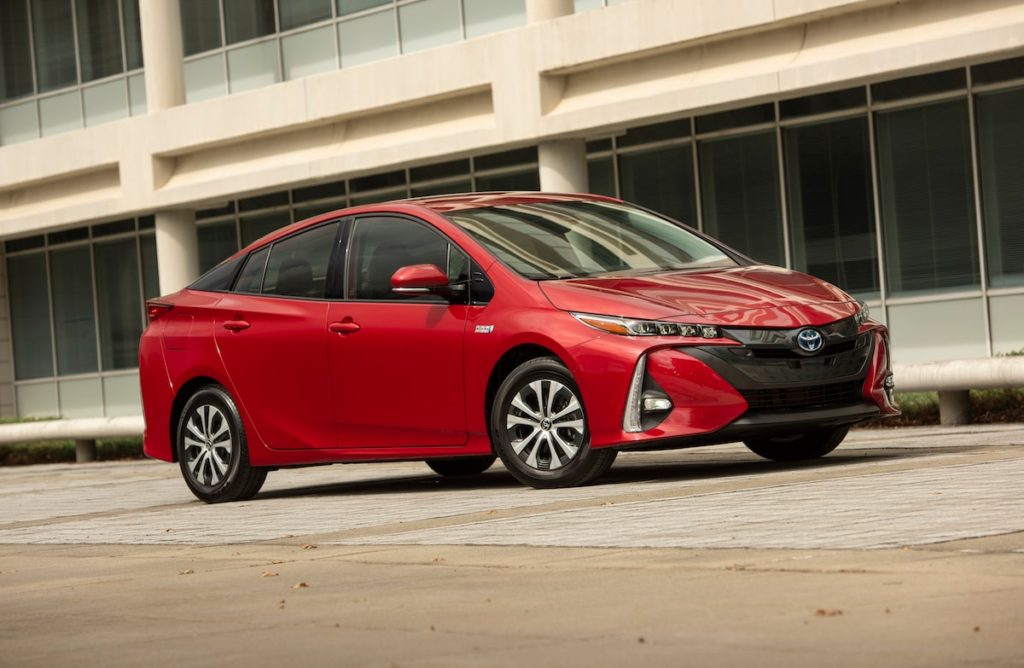 Toyota Prius is one of the biggest names in the hybrid car market. The Prius Prime features excellent fuel economy with a 25-mile all-electric driving capacity on a full charge, meaning that for short commutes you could potentially drive only using electric power. But if you don't charge, you've always got the fuel-efficient gas engine to run on as well.
Priuses aren't known for how well they handle; instead, their drivers are typically more attracted to their excellent EPA-fuel economy ratings.
This hybrid is best for drivers who mostly commute around town, prioritize fuel-efficiency over style and appreciate a practical ride.
Hyundai Ioniq Hybrid
ACEEE Green Score: 65
EDX: 0.74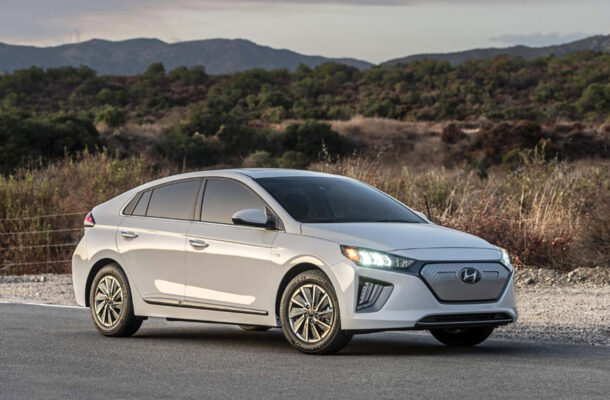 The Ionic is notable because it's a hybrid car with a 1.6-litre petrol engine and an electric motor returning around 55mpg. The electric motor can power the car at slow speeds while cruising around town. It's also got a five-star safety rating from Euro NCAP for its automatic emergency braking system that will stop the car if an obstacle is detected ahead, making it a great option for families.
This car is less for adrenaline seekers and more for the driver who prioritises energy efficiency. Unlike the Prius, its aesthetics are understated, making it a good choice for those who don't want to advertise they've switched to hybrid.
This car may be a good option for those who want a normal driving experience and a comfortable interior made from sustainable materials. Don't count on too much storage in the hatchback, nor James Bond-ing those exhilarating hairpin turns.
Tesla Model 3
ACEEE Green Score: 67
EDX: 1.03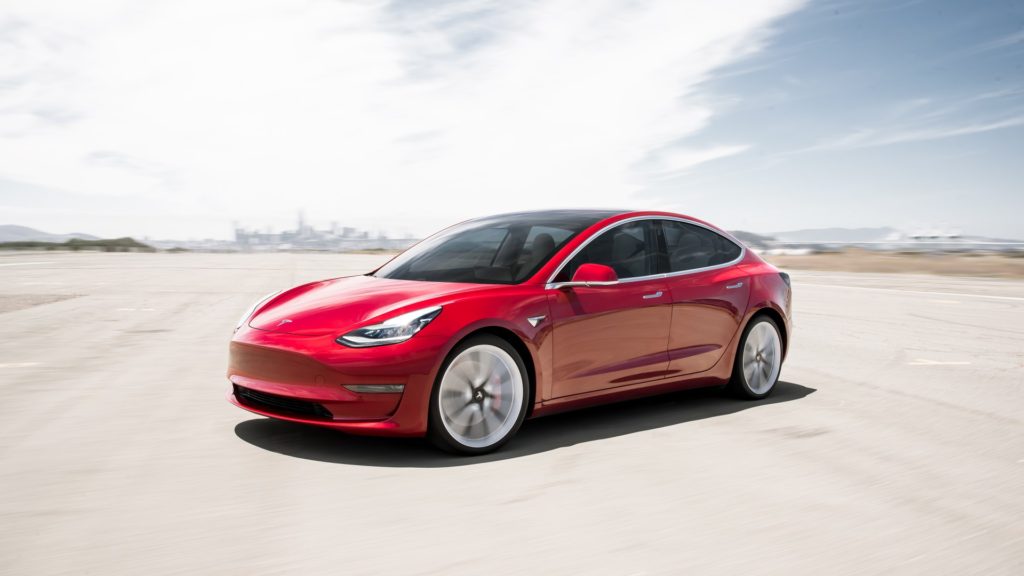 The Tesla Model 3 is an affordable (relatively) way to integrate high-tech into your driving routine. This four-door sedan features a unique all-glass roof and a stylish interior. This car also handles well and accelerates quickly, going from 0 to 60 in just 3.5 seconds. But even more importantly for the eco-conscious driver, it has a driving range of 263 miles on just a single charge, according to the EPA.
The Tesla also charges quickly, and since it can go so far without requiring recharging, it's good for those who are nervous about not having gas in the tank when driving an EV car.
This car is ideal for those who want to go green, but also like their high-tech gadgets. It's also made for the driver who likes to go fast and doesn't mind having to get used to new interior controls.
Honda Clarity Plug-In Hybrid
ACEEE Green Score: 62
EDX: 0.83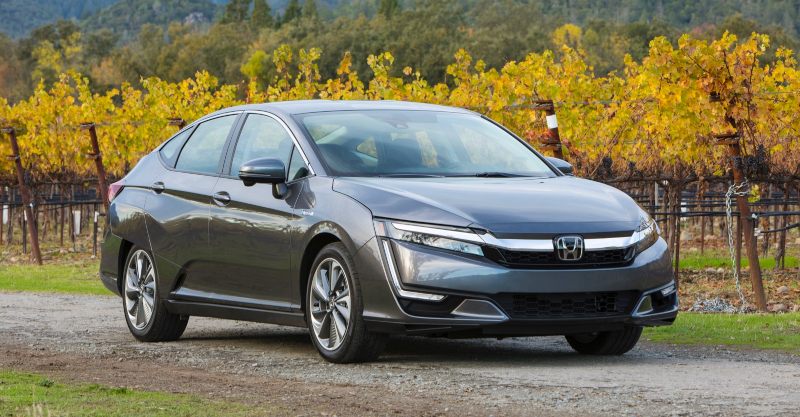 The Honda Clarity Plug-In Hybrid features a 47-mile all-electric range and can do 44 mpg in the city, 40 on the highway and 42 combined on its petrol engine. Drivers of the Clarity will also enjoy smooth acceleration, responsive steering and a comfortable interior for a family of four.
The Honda Clarity Plug-In Hybrid was named KBB.com's 2020 Best Buy in its class. It has a 16-valve DOHC VTEC® engine and electric motor, producing 212 horsepower, which outperforms the Prius Prime's 121 total system horsepower. This car is great for those who want a smooth ride, a long electric driving range and an all-around reliable family vehicle.
Hyundai Kona Electric
ACEEE Green Score: 63
EDX: 0.80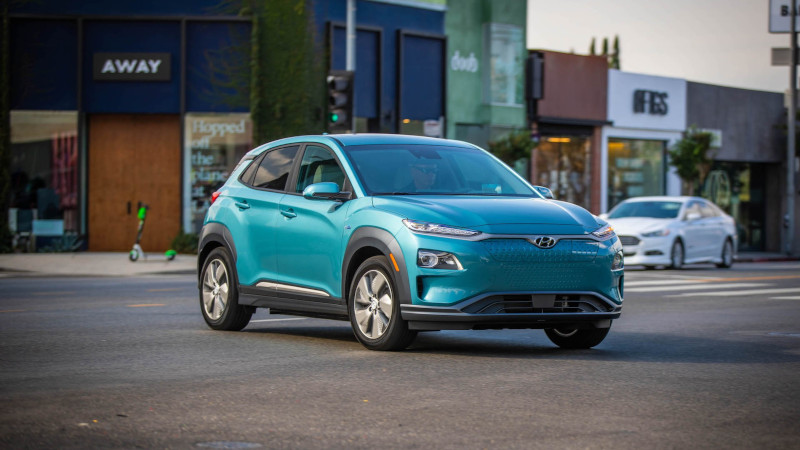 The Hyundai Kona Electric is a sleek SUV with an electric motor and battery pack. It's fast, it's aerodynamic, and it features an electric driving range of 258 miles on a single charge with a 2,440-volt outlet.
It has front-wheel drive powered by a 201 horsepower electric motor and can go from 0 to 60 in 6.4 seconds.
All in all, it's a stylish, compact SUV that has room for the whole family, has a long electric driving range, is fun to drive, and with prices starting around $30,000, it's more affordable than many other green options.
Toyota Corolla Hybrid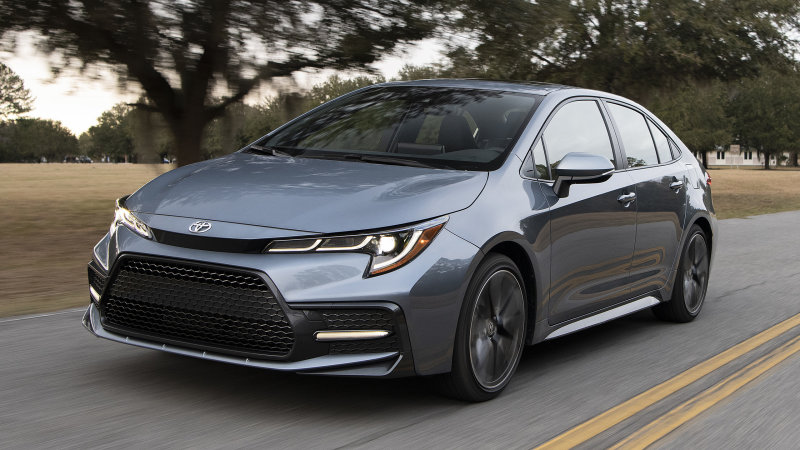 ACEEE Green Score: 63
EDX: 0.79
This car is EPA-rated 53/52/52 mpg city/highway/combined, similar to its Prius cousin. It also gets around 20 mpg more than a standard, non-hybrid Corolla.
The Corolla Hybrid comes with a Hybrid Battery Warranty lasting for 10 years or 150,000 miles.
The cost starts at around just $24,000, making it a more affordable option for those who want a Prius, but can't justify the cost. It has a 1.8-litre four-cylinder gas engine and two generators that work together smoothly. This car is straightforward, easy to use and very dependable. It was also awarded Green Car Journal's 2020 Green Car of the Year.
---
Green cars are the present and the future, so if you're considering purchasing an eco-friendly car, now is a great time to do so. The increasing availability of advanced eco-technology means that cars of every brand are more affordable and can go longer without a charge.
If you're looking to buy, sell or move internationally with your car, Autoshippers can help. We make it easy to ship cars around the world. Our services are safe, secure, affordable and flexible, so shipping your car is one thing you don't have to worry about.