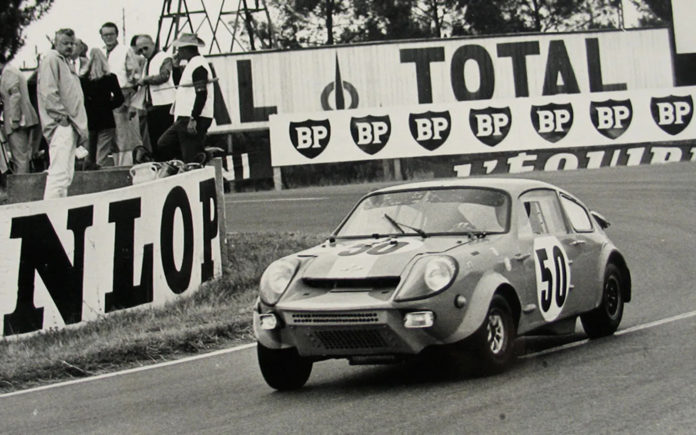 After a 60-year love affair with the brand, one American car fanatic finally found the British automobile of his dreams — but it was thousands of miles away!
This anonymous classic car enthusiast had spent years beguiled by the Marcos Marque. With a divine collection of three wooden chassis Marcos GTs under his belt, and previous ownership of the beloved Mini Cooper, both old and new, the buyer was looking for his next precious jewel with wheels. That's when he uncovered the Mini Marcos…
From a 'Mini' to Major Project
Every motor racing enthusiast, and indeed every car enthusiast, will know about the iconic Marcos marque. The 1959 meeting between Jem Marsh and Frank Costin saw the great creation of the spell-binding Marcos race car.
Our anonymous driver was already a huge fan of the Marcos brand, but he was looking for something unique and rare. After stepping behind the wheel of the famous Mini Cooper for the first time, and discovering its supreme handling traits and the inimitable go-kart feeling, he was left thrilled by the tiny racer. But, it wasn't enough. It wasn't the perfect find.
He set his sights on the Mini Marcos. This speedy little car found its fame in 1968, during the world's most prestigious and oldest annual sports car race, the 24 hours of LeMans, when a British finisher behind the wheel zipped across the finish line making 16th overall.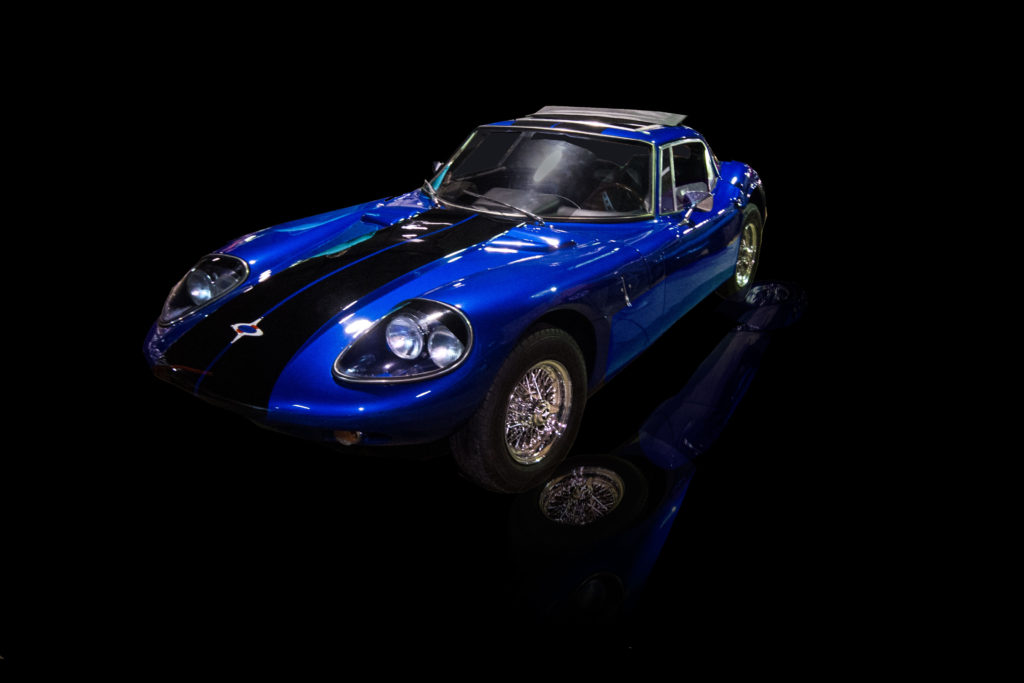 The impressive racer is a sublime combination of the classic Marcos design (body, chassis, and all components), and the front and rear subframes matching that of the standard Austin Mini Cooper, including steering, suspension, and drivetrain. The combination was like a match made in car heaven, and this car fanatic was keen to get his hands on one of these sought-after racers.
But, this rare vintage racer was hard to find, with only eight left in the US and three in Canada. Driving gloves on, it was time to step the mission into fifth gear and find that Mini Marcos.
Why This Buyer Was So 'Get, Set, Go' for the Mini Marcos
As a former woodworker, this anonymous classic car enthusiast was immediately drawn to the Mini Marcos, very much a 'wooden wonder' itself. With monocoque frames made of plywood, it was unique and unlike most vintage cars of its time.
The Mini Marcos' racing history certainly hasn't gone unnoticed to this keen collector either, after its previously mentioned triumph in the French 1968 '24 hours of LeMans'. With a max speed of 130mph, this little racer could zip around the race track thanks to its reliable steering control and lightweight build.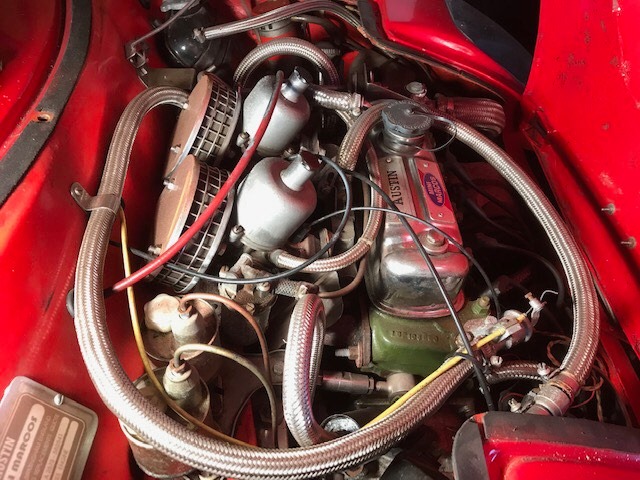 The treasured Mini Marcos Mark IV, which this buyer so desperately craved, was based on the Mini Traveler and so was longer and slightly taller giving it more interior room improving the driving position. It was fitted with an opening rear hatch as standard equipment and also had the sheer luxury of wind-up windows, so it was a significantly improved proposition as a road car and a definite prize.
With a current collection made up of Marcos models and his love for Mini Coopers, it seemed like a no-brainer for this avid collector. Although he'd never seen one in person, he was infatuated by the model. So much so that it had to become part of his impressive & sensational collection. And so, the hunt began.
The Great Find
On his quest to find his very own Mini Marcos, our eager buyer stumbled upon the Marcos International Owner's Club webpage, a haven for Marcos enthusiasts across the world. There he found a Club member who owned an impressive three different, exceptionally beautiful and pristine Marcos cars and—by luck—was planning on reducing his collection. With little mileage and maintained to near perfection, it was fate. Our classic car enthusiast had met his match and he had to make one of these Mini Marcos' his own.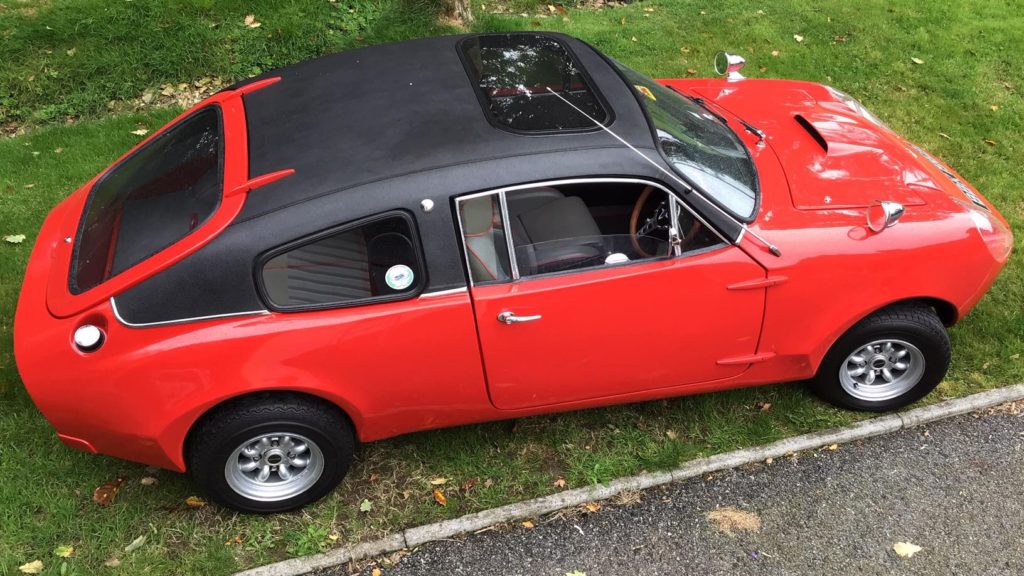 It Was Destiny!
As luck would have it, this seller was willing to drop the asking price of the chosen Mini Marcos for any Marcos Club member interested. With only a few months left before taking full retirement, it was an offer this car fanatic couldn't refuse. Retirement racing toy—sorted.
His mind made up, he wanted to know all that there was to learn about his new precious racer. However, the seller had purchased the car over 10 years ago and knew little about its past. Our Mini Marcos enthusiast decided to go straight to the top racing car gods and reached out to the president of the Mini Marcos International Owners Club, Mr. Roger Garland, to find out any information he may have on this car.
By sheer coincidence, Mr. Garland not only knew of the car but had previously owned it for 12 years, dating back to 1995. He explained it was a Mini Marcos MK IV, a factory-built car, completed in 1979 by the D&H company who used 1964 Mini Cooper "S" as a donor car. It was in mint condition and ran perfectly. Like music to our buyer's ears, he now had to figure out how to get this fantastic racing car from the UK over to the US. That's where we come in. Autoshippers took charge of the transfer with safe, secure and fast shipping and, before he knew it, our anonymous buyer was behind the wheel and strapped into his brand new Mini Marcos.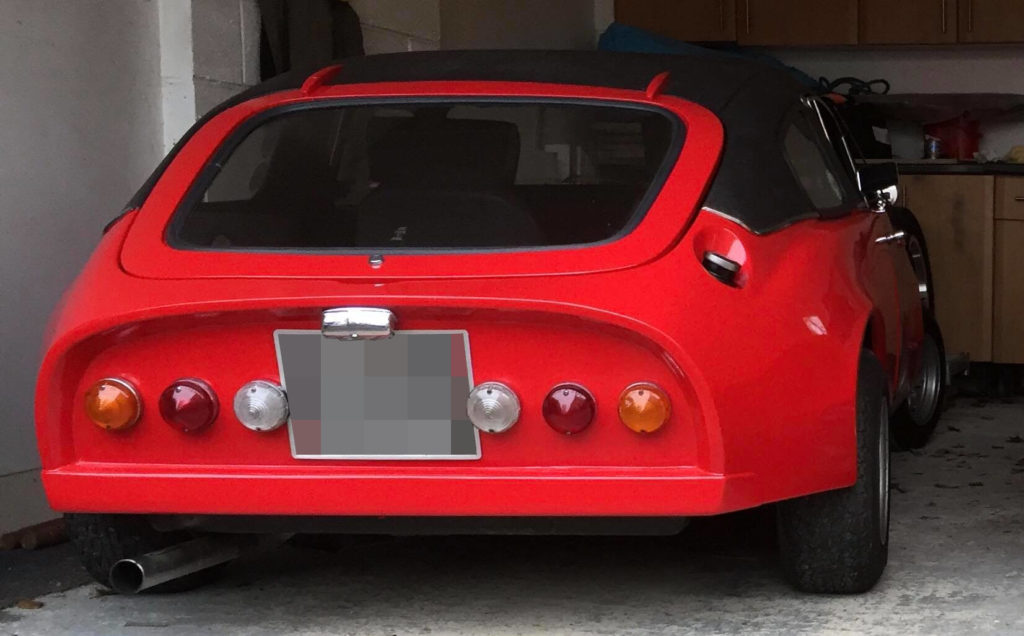 The Future for Our Mini Marcos Man
Now with his long-awaited Mini Marcos safe and sound on the US terrain, this classic car collector can look upon his collection with pride knowing that he has one of the rarest, unique racers of all time. He can appreciate that unparalleled steering control and zipping speed as he takes his new prize possession to road rallies and hill climb events throughout the US.
Another day, another success story for us at Autoshippers as we watch yet another happy client zoom off into the horizon.
If you're feeling inspired after reading our anonymous driver's Mini Marcos discovery story and can see yourself in the driver's seat, we at Autoshippers are here to support your mission.
As a leading car shipping service provider, we offer affordable prices and fast shipping you can rely on. We're at hand to take care of the middle bit, so you can enjoy all the rest and get your hands on your dream vintage car.
Find out about our classic car shipping service here. Or simply click here to get a free quote now.