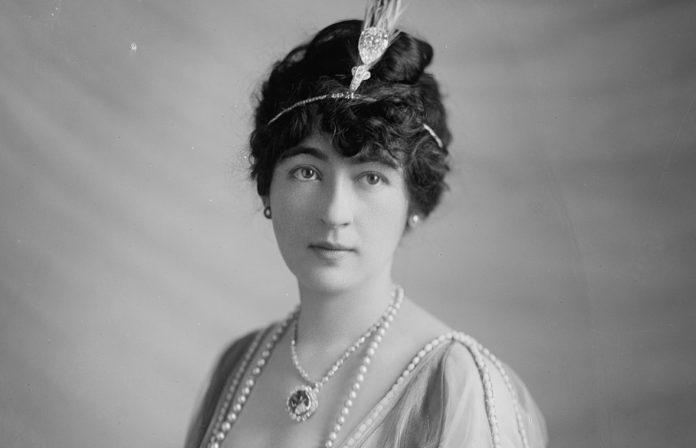 How do you ship a 109-year-old classic car from The UK to the USA?
You call Autoshippers, that's how.
We were lucky enough to be involved in the shipping of this gem (this reference becomes a bit more relevant later in this article) for a customer who bought her and asked us to export her to the USA.
S.A. des Automobiles Delaunay-Belleville
At the beginning of the 20th Century, the French luxury car manufacturer Delaunay-Belleville were producing what were thought of as amongst the most prestigious, and expensive, cars in the world.
When Louis Delaunay married the daughter of his boss, Julien Belleville, at the marine boiler producer in which he worked, he changed his name to Delaunay-Belleville. He then succeeded his father-in-law in charge of the company and formed the S.A. des Automobiles Delaunay-Belleville in 1903.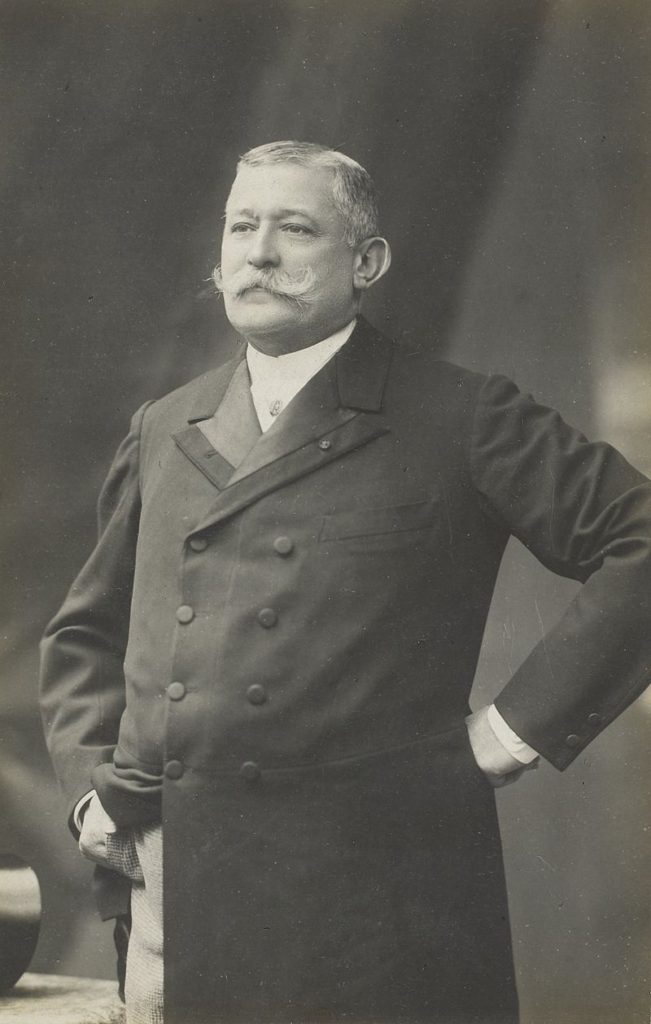 Their first car was exhibited at the 1904 Paris Salon to massive acclaim.
By 1906 Emperor Nicholas II of Russia had purchased a 40hp model, with other royal owners said to include King George I of Greece and King Alphonso XIII of Spain.
Introduced in 1908, the Type 1, such as the stunning example that we were pleased to be shipping, ran to just 185 chassis. Featuring a 2.6-liter six-cylinder engine and equipped with rear wheel brakes and an all-round semi-elliptic leaf sprung suspension, it wasn't only Kings or heads of state that desired a Delaunay-Belleville motor car, regarded by many as "the best car in the world, and was favoured by buyers who valued quiet, unostentatious dignity".
Evalyn Walsh McLean
As wealthy as a monarch, and in some cases even wealthier, Evalyn Walsh McLean was an American mining heiress and socialite in the USA.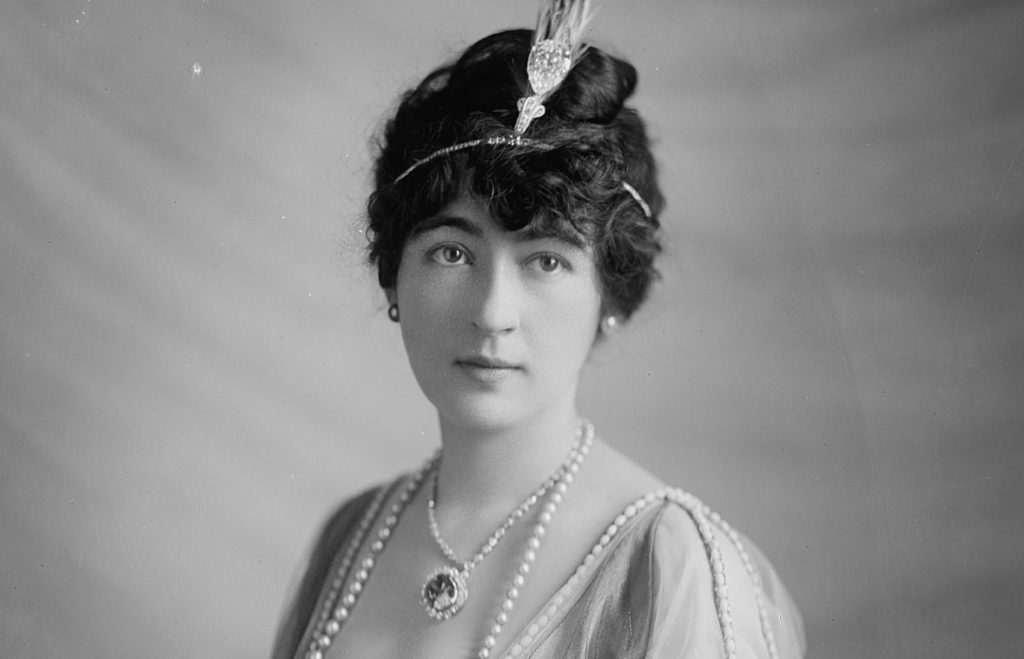 She was born Evalyn Walsh in 1886 and lived in Colorado, the daughter of an Irish immigrant miner and a school teacher. When she was 12 years-old her father (the miner) discovered a gold mine and became a multimillionaire.
The family then moved to a large mansion in Washington D.C. and in 1908 Evalyn married Edward "Ned" Beale McLean who was the heir to The Washington Post and The Cincinnati Enquirer publishing fortunes.
They had 4 children and lived in a sprawling country mansion known as Friendship, remaining in Washington D.C. until her death of pneumonia in 1947 aged 60 years old.
Evalyn Walsh McLean lived a varied and eventful life from travelling to Russia shortly after the October Revolution, being immortalised in the Cole Porter song "Anything Goes", to playing bridge with the wife of the 29th President of the USA, Florence Harding, but is ultimately best remembered for her connection to the Hope Diamond.
The Hope Diamond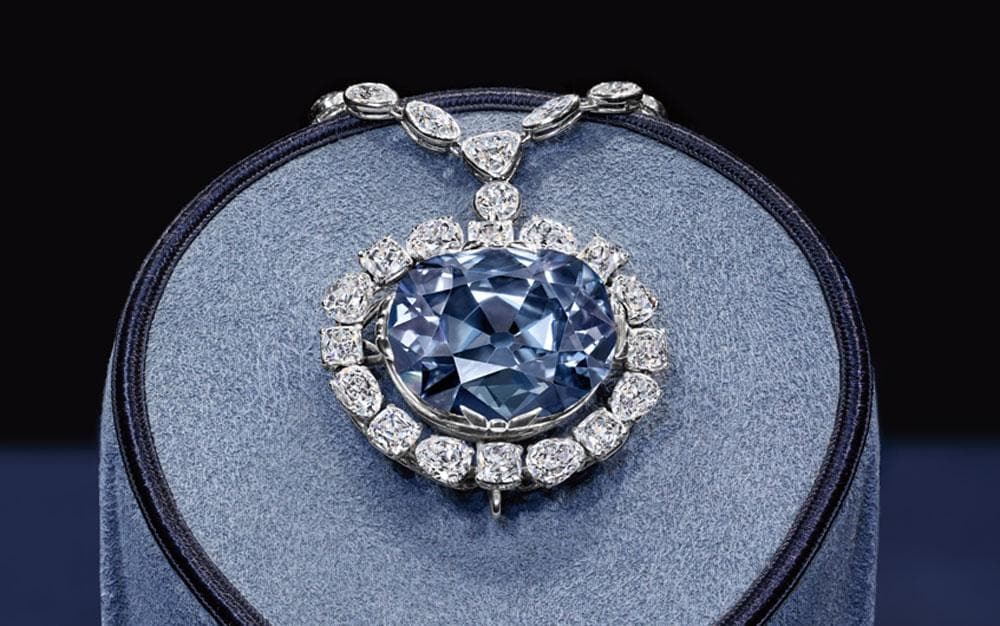 Said to be one of the most famous jewels in the world, the Hope Diamond originated from the Kollur Mine in India and earliest records show it was purchased in 1666 by a French gem merchant. It weighs 45.52 carats, and its current estimated value is between US$200 – $350 million.
Legend has it that the diamond is cursed and brings misfortune and tragedy to anyone who owns it or wears it. This myth was already well ensconced within the history of the Hope Diamond when, in 1911, the then owner Pierre Cartier sold it to Ned Beale McLean for a reported $189,000 (equivalent to US$5 million today) as a gift for his wife, Evalyn.
She wore the Diamond, sometimes misplacing it at parties and playing "Hunt the Hope" as a bizarre parlour game. So, there is a good chance that she wore it whilst travelling in the Delaunay-Belleville that she bought from new in 1912.
The 1912 Delaunay-Belleville
Really? This is never that exact same 1912 Delaunay-Belleville is it?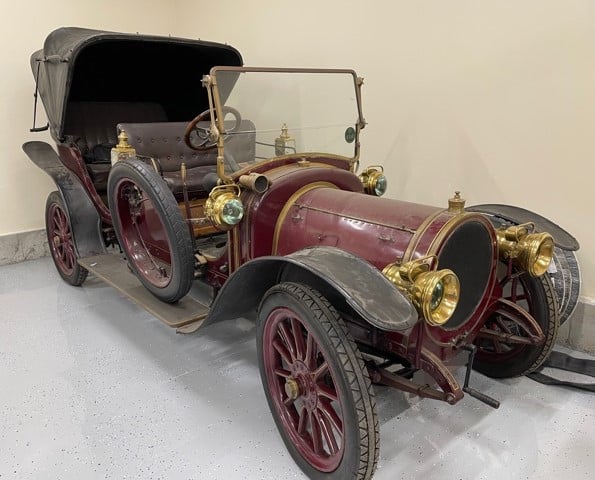 The answer is yes. The car that Autoshippers have recently been instructed to ship to the USA was bought as new in 1912 by Evalyn Walsh McLean who, at the time, was the owner of the most famous diamond in the world.
Built on 23rd May 1912, this particular example of the luxury car was bodied by Brewster of New York as a Park Phaeton, inspired by the horse-drawn carriages of the day. The Beale-McLeans in fact used the car sparingly, so much so that when it was next purchased in 1938, after being found in a dealer's lot in Washington DC, it had just 1,100 miles on the clock.
Since then, it has changed hands only a few times, used in rallies throughout the world and still runs very well. In 1982 the car was sold to an English buyer and taken to the UK, where he toured with it regularly. It is in remarkable condition, all original apart from the tyres, and remains a part of history, not just as an early example of luxury motor vehicles but with the connection with the famous diamond in the world and its final private owner.
Autoshippers
Back to our initial question. How do you ship a 109-year-old classic car from The UK to the USA? The answer: very carefully, and when it comes to classic cars, that's our speciality.
At Autoshippers we have different options for shipping, which we can offer based on transit time, cost or any other requirement that you have. From Ro/Ro (Roll On/Roll Off) to Airfreight the costs are different depending on the manner that you require your vehicle to be shipped.
On this occasion, we opted for our dedicated full container car shipping service. For high value, or historically important, vehicles, the safety and security outweigh the cost. Although more expensive than Ro/Ro, our dedicated container service does not break the bank thanks to the buying power we have with our specialist shipping agents.
We safely stow your vehicle into its own 20' shipping container, making sure it is securely chocked and lashed using padded ratchet straps resulting in no movement during transit on the high seas.
Your vehicle then remains in the container until it is unloaded at the site of your choice, resulting in delivery in the exact same condition as we received it.
If you have any questions or queries, you can contact us by phone on 0800 389 0784 or 0117 982 8123 or via e-mail on sales@autoshippers.co.uk. Or you could just simply get a quote from our website and our specialist team will provide you with a bespoke quotation and start the ball rolling.