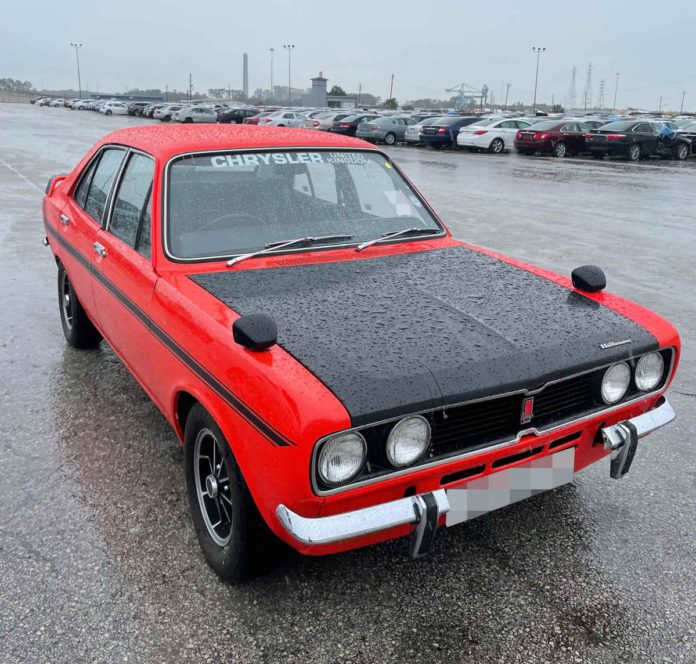 What's this all about, I hear you ask? Has Autoshippers expanded their business and are now shipping wild animals? No, we are shipping something a lot more elusive than the world's largest big cat. We are shipping a rare Hillman Avenger Tiger!
View this post on Instagram
Hillman Motor Car Company
The Hillman Avenger Tiger story begins way back in the mid-1850s when the Coventry Sewing Machine was formed, recruiting William Hillman who was a skilled engineer. After the company branched out to produce bicycles, William then became a partner of Hillman, Herbert and Cooper producing a bicycle called a Kangaroo.
Due to the success of the Kangaroo, William Hillman then decided that his future was in car manufacturing and founded the Hillman-Coatalen Company with Frenchman Breton Louis Coatalen. Coatalen then left in 1909 and the company was renamed the Hillman Motor Car Company in 1910.
In 1928, the Rootes Group, headed by William and Reginald Rootes, acquired Hillman and they continued to manufacture cars under the Hillman banner such as the Minx, Wizard, Sixteen and Hawk.
Chrysler Europe and The Hillman Avenger
In the USA, both Ford and General Motors were successfully branching out into Europe and worldwide, but the Chrysler Corporation was lagging behind. Chrysler began inroads into Europe by securing shares of Simca in France and Barreiros in Spain. They failed in their attempt to get an interest in Leyland Motors in 1962 so switched their attention to the Rootes Group in 1964, getting full control in 1967.
The first car developed by the Rootes division of Chrysler Europe was the Hillman Avenger. Manufactured between 1970 and 1978 (as the Chrysler Avenger from 1976) the Avenger had a 4-cylinder overhead valve engine in either 1250cc or 1500cc engine capacity. The "Coke Bottle" waistline showed off the American influence of the parent company.
Loved by the press for it's drivability and good road handling, the Avenger was deemed a better car to drive than its contemporaries. It was available in 3 trim levels, the DL, Super and GL. The mid-range Super came better equipped than the standard DL, featuring armrests, twin horns and reversing lights. The top range GL only came with the 1500cc engine, and had further enhancements including four round headlights and reclining front seats. 1970 bought with it the Avenger GT, which had a twin-carburetor 1500cc engine and go-faster stripes!
The Hillman Avenger Tiger
Believe it or not, but the Hillman Avenger Tiger began life as a publicity stunt. In March 1972 Hillman produced around 100 cars that they drove around their showrooms to publicise the standard Avenger. The Tiger had the 1500cc GT engine, with an improved cylinder head, now giving 92.5bhp and a top speed of 108mph. It also included improved suspension, gearbox and brakes.
But what made the Hillman Avenger Tiger distinctive was the paint job. Almost all of the original 100 were yellow, with a matt black bonnet bulge, rear panel and side stripes along with the "Avenger Tiger" lettering on the rear quarters. Demand for this publicity stunt vehicle was so big that Hillman began production and around 200 of the Mark 1 Tigers were built.
In October 1972 the Mark 2 was unveiled with only a few changes. Mechanically the same as the Mark 1, the bonnet bulge was removed and replaced with a full matt black bonnet. As well as the yellow Sundance, the Tiger was also available in "Wardance" red, which was more like an orange colour, such as the example that Autoshippers helped to ship to the USA. Both paint jobs retained the go-faster stripes and "Avenger Tiger" lettering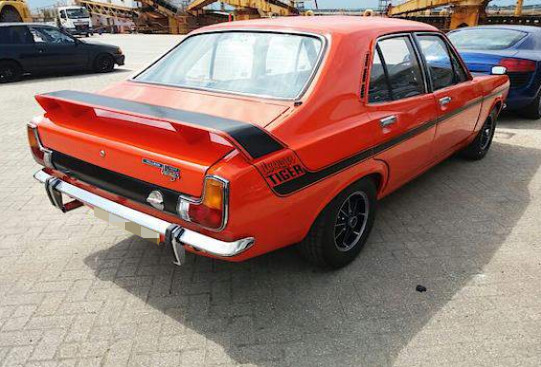 By the end of 1973 manufacturing had finished, with around 200 mark 1s and 400 mark 2s rolling off the production line. But now there are barely 30 left registered in the UK. Chrysler Europe was sold to Peugeot in 1978 for US$1, due to huge debts, and in 1981 the Linwood factory in Scotland was sold, ceasing the production of the Hillman Avenger for good.
The Hillman Avenger Tiger is much sought after, and there aren't many that see the light of day, so at Autoshippers we were pleased to be involved in the shipment of one in superb condition.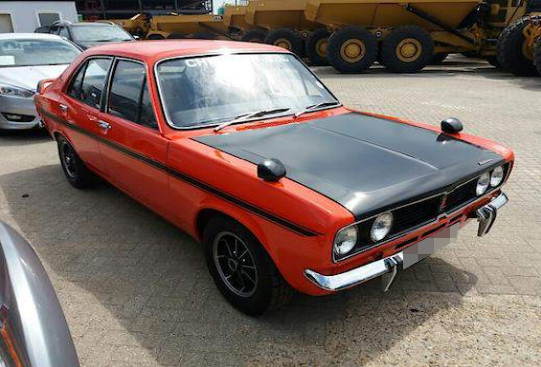 Shipping a Car to The USA
Shipping cars is our speciality, and the USA is one of our key markets. If you'd like to ship a car from the UK to any major destination around the world, get a free quote today.
There are different options available to you for shipping your car to the USA, and we can help guide you in the right direction to suit your own specific needs.
Firstly, you will need to make sure that your car is eligible for import. We have a USA Import Guide on our website and an article on the 25-Year Rule which should have answers to many of the questions you will have. If not, feel free to call us on +44 117 982 8123 or 0800 389 0784. You can even fill out a contact form that you can find on our website and we will get straight back to you.
The options available to you include a dedicated container service, for high value or classic car shipments, airfreight for a speedy, but expensive, option and our specialist RRAK shared container service for some destinations.
For the shipping of this rare Hillman Avenger Tiger, our customer opted for our Ro-Ro shipping option. Ro-Ro stands for "Roll on – Roll off" and is a shipping service specifically for vehicles. Specially designed Ro-Ro vessels are used, and vehicles are driven on, then driven off. It is a very reliable service and runs completely separately from the commercial container shipping services.
If you would like any further details on any of our services, then please get in contact with us. If it is a price you need, then please fill out the quotation form found on this page, or go to our website. The quote is free, and you have no obligation to book with us.
In the meantime, keep a lookout for rare models such as this Hillman Avenger Tiger, and if you are overseas and need a company to assist in car shipping then think of us at Autoshippers!