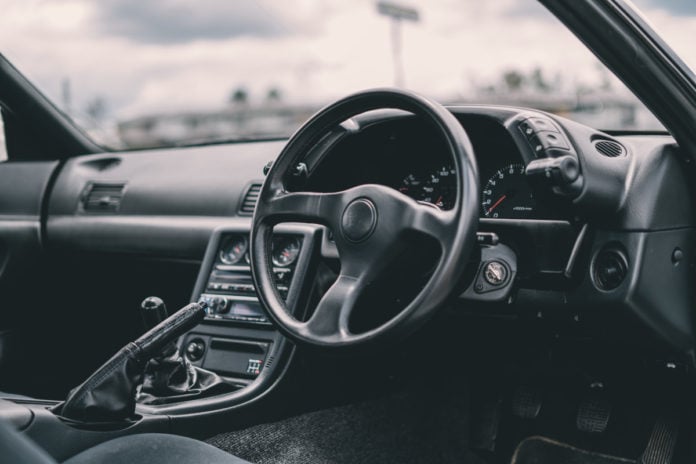 One question we get asked a lot is "Can I take a right-hand drive car to America and drive it on US roads?".
The answer to that question, in a nutshell, is yes. There are no laws preventing you from driving a right-hand drive car on US roads – in fact, US postal workers in rural areas are issued with right-hand drive vans as standard. And while driving a car of different 'handedness' from the roads you're on can present unique challenges – particularly when driving on motorways/freeways – those challenges are by no means insurmountable.
If they were, you wouldn't see so many left-hand drive French and German RV's on UK campsites every summer, or so many Brits piling onto car ferries to Calais and St Malo. Mainland Europeans and UK citizens alike are, in fact, quite used to driving on the 'wrong' side of the road when they have to, so if you're a US buyer eyeing up a right-hand drive vehicle, there's really no need to be anxious!
The bigger question is whether the car in question is eligible for import at all. Given that it's right-hand drive, it definitely wasn't built for the US market, which means it may not match up to US safety and emissions standards.
This is something you'll definitely want to investigate thoroughly before committing to a purchase. There's sadly no quick and easy rule-of-thumb to guide you, and the rules are very specific – in the case of some cars, it may be that you're okay to import the 2014 saloon but not the 2015 cabriolet, and so on. The good news, though, is that things do get a lot easier if the car's over 25 years old.
If you decide to go ahead and buy the car (or if you're a UK driver taking your existing vehicle to the States) then we can make the process of shipping it painless – our USA car shipping guide has more info, while the US Customs website also has an in-depth guide complete with the contact details for relevant agencies.
Are you shipping a car to the States or elsewhere? Get in touch with us today or get a quick, no-obligation quote here.