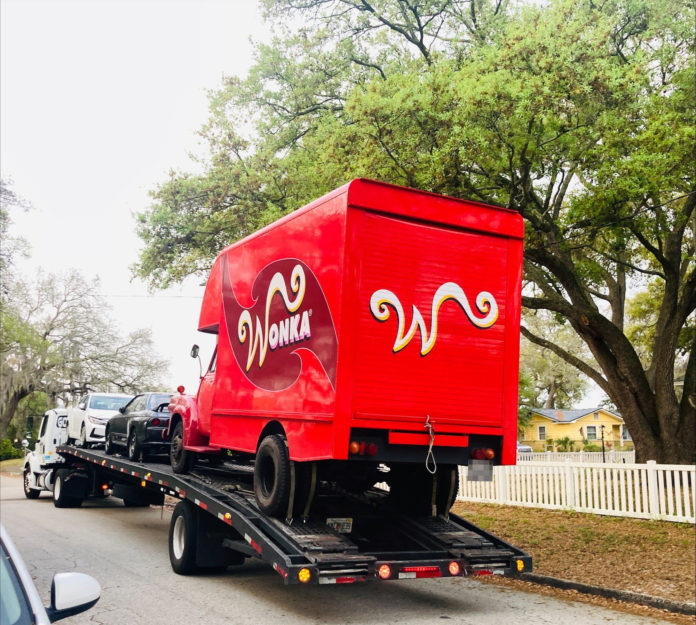 No autographs! It's not every day that we get to send a fully-fledged film star from the UK to the USA. At Autoshippers we were well and truly starstruck when we got the call to arrange to move "Albert" to his new home in the United States, he is probably one of the most easily recognisable vehicles we have ever had the pleasure of shipping.
"Albert" The 1968 Bedford TJ Van
I'm sure you have already recognised "Albert" from his photograph. If not, he is one of the actual vans used in the 2005 film "Charlie and the Chocolate Factory" directed by Tim Burton. This film was based on Roald Dahl's classic 1964 children's book, which is a favourite of many children growing up.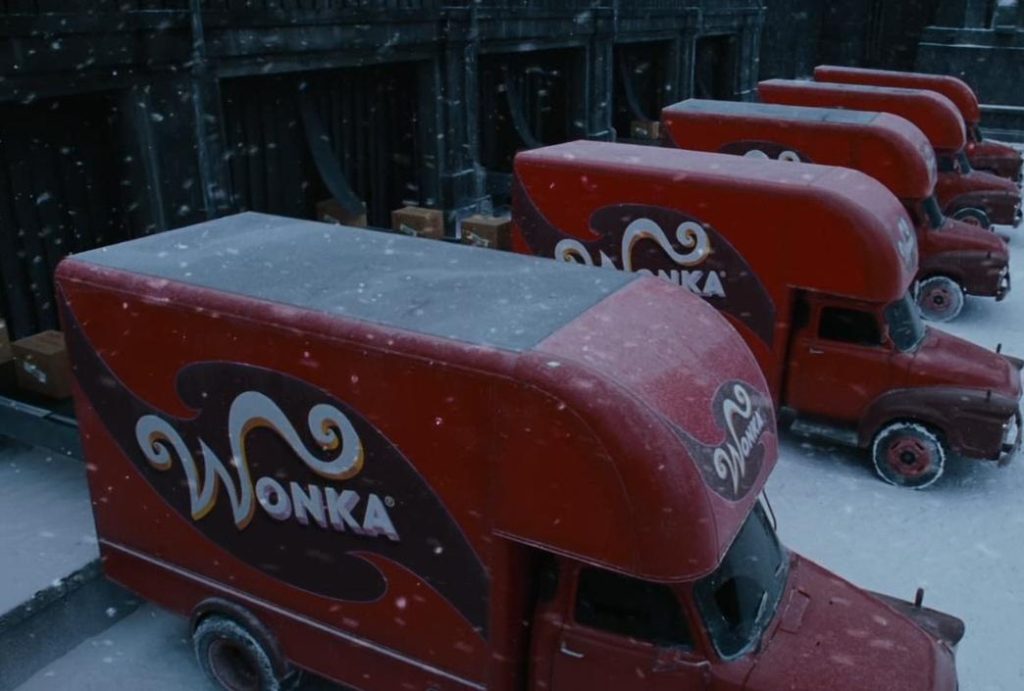 There were five or six actually made for the film, but there are only two that survive. One of them lives in the Roald Dahl Museum, which is located in the author's home village of Great Missenden, and the other one is "Albert". Our customer, Lee, found Albert when he was looking for a vintage delivery vehicle for his business on the Isle of Wight, and when he initially bought him he was painted blue.
Lee later discovered that Albert was painted blue because he had just starred in the Tom Hardy film Legend, chronicling the lives of the infamous Kray brothers. He initially used him for 2 years as a delivery vehicle before deciding to undergo the restoration back to the design used in the "Charlie and the Chocolate Factory" film.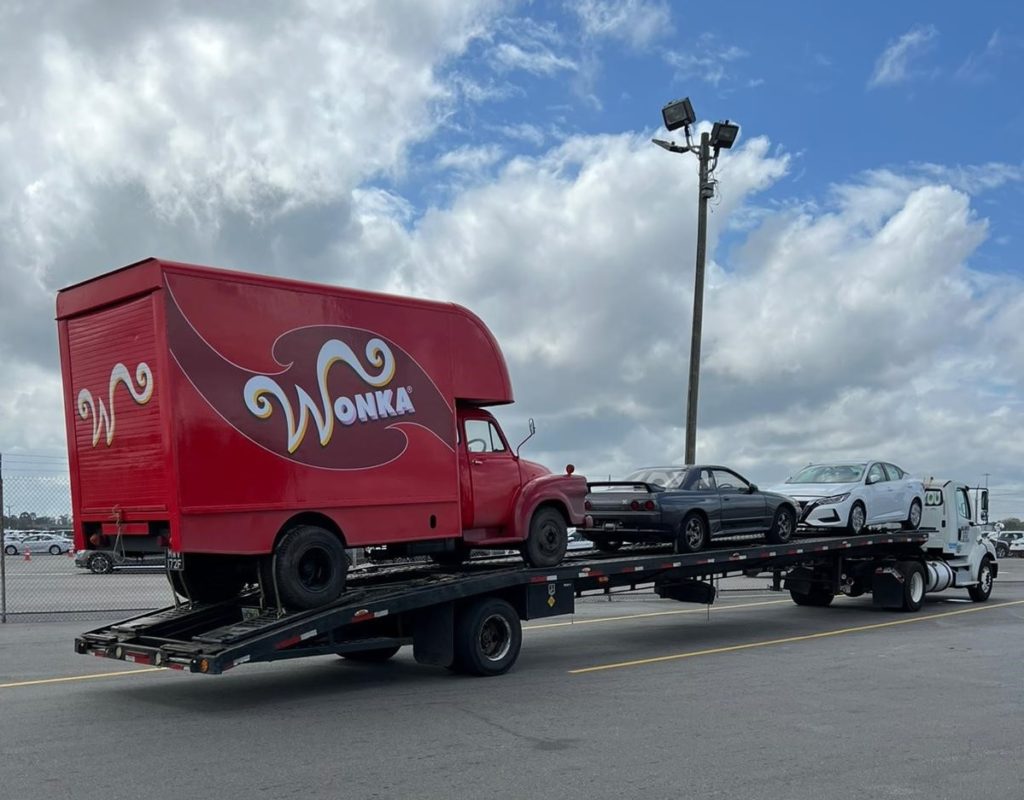 Bedford Vehicles
Initially founded in 1931 by Vauxhall Motors, Bedford was a brand of commercial vehicle manufactured in Luton. The name "Bedford" was actually first used by General Motors in 1929 on their Chevrolet Bedford models. General Motors had gained ownership of Vauxhall Motors in 1925 and their British Chevrolet manufacturing plant was in Luton, in the county of Bedfordshire, which is where the name came from. In 1931 the Chevrolet name was dropped and the first Bedfords commercial vehicles were produced.
The early success of the Bedford brand is said to be due to the overhead-valve (OHV) six-cylinder Chevrolet engine. This was known as the "Chevrolet Stovebolt Six" and was in production for 72 years from 1929 until 2001. Originally a 3.2litre displacement with 50bhp, this was increased to 60bhp with a 1932 update and then to a 3.4litre displacement with 80bhp revised version in 1934.
During the second world war, Bedford produced the 3/4 tonne "MW" which went into service in 1939, and this was followed by a larger 4×4 QL model in 1941. Many of the WWII Bedfords remained in service after the war ended, with some also going into civilian roles.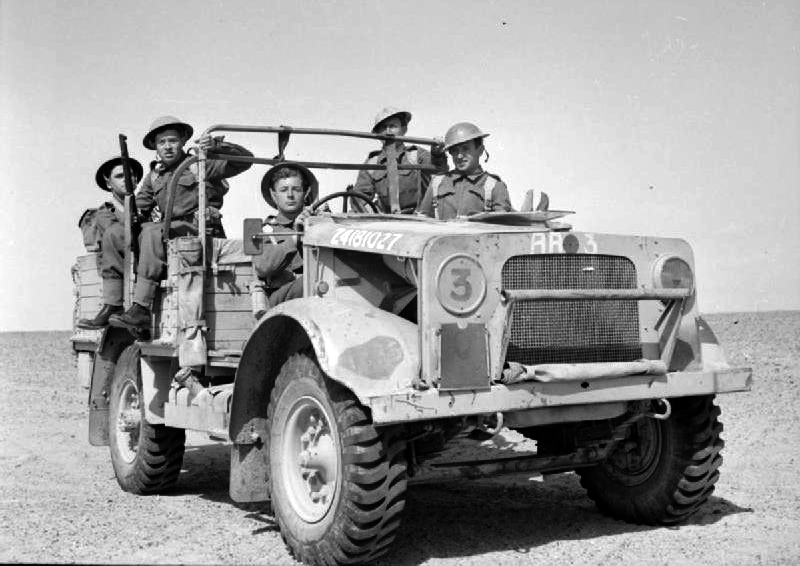 Vauxhall Motors continued to manufacture their Bedford brand of vehicles until the mid 80's, but the design was becoming more and more outdated. They then lost out on a major Ministry of Defence contract to Leyland, and with more technologically advanced competition from other truck manufacturers being produced sales were affected. This led to the closure of the manufacturing plant in 1986, and the end of manufacturing of Bedford commercial vehicles. The end of a British legend.
Shipping "Albert" to The USA
Back to Albert. Now back to his "Wonka Van" glory, Lee had been taking him around primary schools to show the children, and everyone was enamoured by him, especially when it was revealed that he was not a replica, but one of the actual vans used in the film.
Lee then decided that the film-loving American public deserved a chance to see Albert, and contacted us to arrange shipping. Autoshippers are experts at shipping vehicles of all shapes and sizes, and with the USA being one of our main markets we were more than happy to help Lee ship this classic film star overseas.
There are various options for shipping your car to the USA, and our knowledgeable and dedicated team can help guide you through the potential banana skins, such as the 25-year rule, which is explained in our recent blog.
Along with the dedicated container service, which can be used for high value and classic car shipping, and the fast transit airfreight option, we offer a Ro-Ro shipping option to the USA.
Ro-Ro stands for "Roll on – Roll off" and is an ocean freight service using specially designed vehicle-carrying vessels. Your vehicle is quite literally driven on and off the vessel. This service runs separately from the commercial container shipping services and is very reliable.
It was this Ro-Ro service that we used to ship Albert to the USA, and he arrived at his new home in the same excellent condition that he left his old home. Lee has sent us many pictures of Albert in his new home, some of which are shown in this article, and I'm sure you'll agree he certainly stands out from the crowd!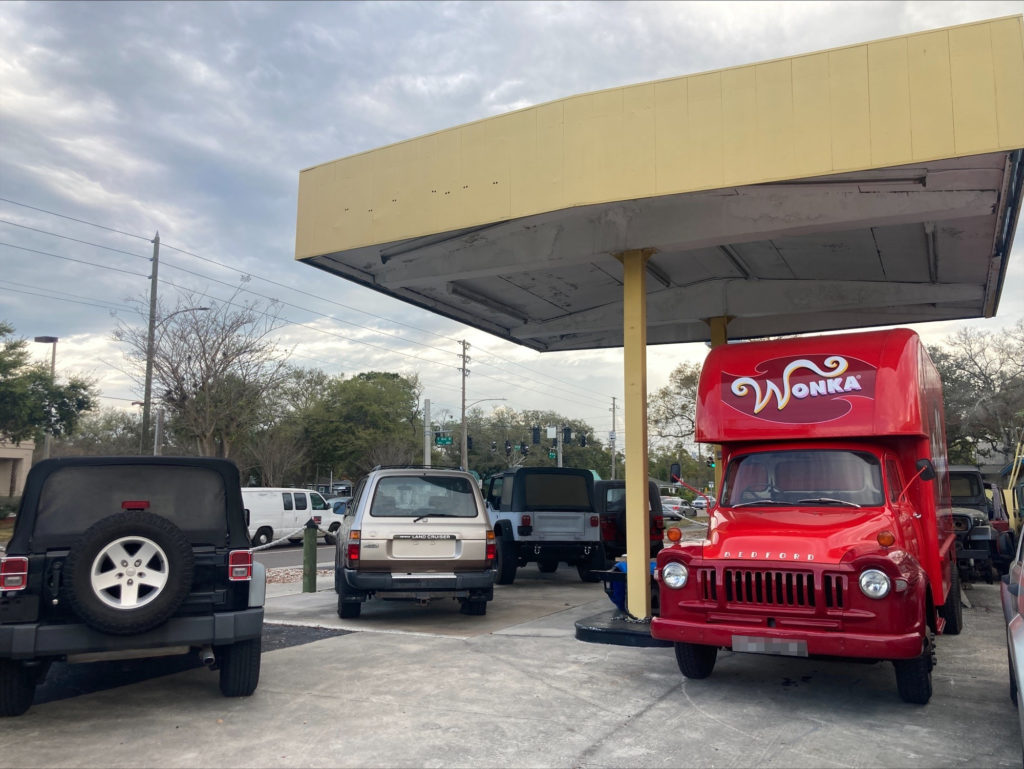 Vehicle Shipping to The USA
If you would like more details on our car shipping services to the USA, then please feel free to contact us via our website, or by phone on +44 117 982 8123 or 0800 389 0784.
If it's a price you need, then you can complete the quotation form found on this page, and we can arrange to give you a free, no-obligation quote that is bespoke to your own requirements.
Your car, van or motorbike may not have starred in any films, but all of the vehicles that we ship are stars in our eyes!