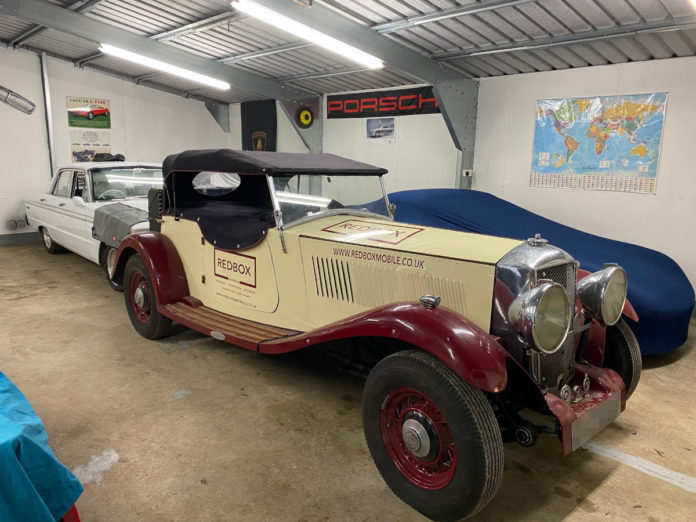 The classic car market has enjoyed significant growth for decades, with collectors and enthusiasts worldwide willing to pay significant amounts to purchase and restore such vehicles. Rarity, and a generalised focus on hand-built quality, is especially facilitating predictions that the classic car market overall will reach $35.5 billion by 2023. It's a high number but, when you consider that an average classic car sells for as much as $20,000-$35,000 before repair and running costs, it's certainly not unrealistic.
Sometimes, though, the word 'average' simply doesn't apply to classic cars that, quite literally, break the mould. In fact, averages are pretty useless in a market that's determined by a range of price-impacting figures such as –
Age
Rarity
History (famous owners/notable appearances/etc.)
Condition
And much more
For real classic car lovers, then, costs can well exceed these so-called averages, especially when shipping an iconic car like the Railton Phaeton, the likes of which we recently shipped for a customer in Australia. Not only are they incredibly rare and striking, but these cars also have an amazing past that we're going to consider here, as well as discussing what exactly goes into safely shipping a living piece of history.
The Railton Phaeton – A classic car with a difference
Originally popular during the 1930s, Railton cars were designed and manufactured by Noel Macklin, who named the company in honour of Reid Railton, the world speed record car designer who also had some input and royalties in the company. Certainly, the designs of these vehicles were almost entirely inspired by cars that Railton himself worked on with John Cobb and Malcolm Campbell, and that later went on to break three land speed records.
While relatively rare, and incredibly desirable now, Railton developed a range of iconic cars, especially famed for their activity on the race track. Railton's designs were actually so efficient that the Railton Mobil Special, the last to run on the Bonneville Flats, broke speed records with a 400mph run which remains unbeaten by road to this day.
The most common Railton around today is the 1934 Napier Railton, which fetches prices as high as £800,000 and can most easily be seen on long-term display in the Brooklands Museum. Other Railton releases that also garner significant attention in the classic car circuit include the 1933 Railton Terraplane, the 1937 Railton Cobham, and as we'll be discussing here, the 1935 Railton Phaeton.
Rory's Railton Phaeton
When seeking assistance for his 7th XK120 rebuild in a Johannesburg garage back in 1978, our customer uncovered a Railton Phaeton (that would later become a 21st present for son, Rory) hidden in the corner. Knowing the history of the Railton Phaeton, he immediately realised what he had discovered (or at least its potential,) and pursued ownership.
As our client soon found out, this certainly wasn't just any classic discovery. In fact, this was the discovery of a lifetime considering that, as the car's paperwork and a little research revealed, this particular vehicle had an interesting history indeed.
In fact, according to the car's previous owner (journalist Oscar Burn) who our client later met with to discuss the details in Hove, the car was even host to Emperor Haile Salassie during an Ethiopian tour, before Burn himself travelled with that same vehicle on a journalistic, often controversial, tour through Mauritius, Durban, KwaZulu, and finally Johannesburg.
Here, he was arrested and forced to leave the car behind, which explains why our client found it abandoned there so many years later. History further to this secondary ownership is unclear, but a little research did see our client discovering possible links with another owner and even a small appearance in a film in which Kennith Moore was driving.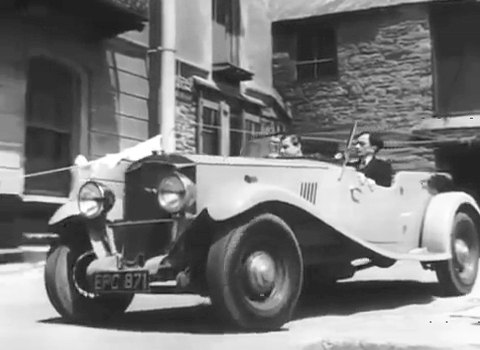 The vehicle wasn't in fantastic condition, but not wanting to let such an iconic find slip by, our client was able to negotiate a deal and, after some difficulty, register the vehicle in his name at long last.
At that time, the Railton was barely running, but was just about usable for some years during our client's time in South Africa, at the end of which he sent the car to England for restorations which were later completed in Australia when our client moved there in 1996.
More recently, a further trip to the UK before finally being gifted to our client's son saw yet more need for a further shipment, which we at Autoshippers were luckily on hand to oversee, finally bringing the long and sometimes perilous history of this vehicle to a happy ending at last.

How we shipped the Railton Phaeton
With over 20 years of experience in classic car shipping, Autoshippers are your best option to ensure a stress-free experience of shipping your beloved classic car. We take great care of every vehicle that is booked with us, and take even more interest in classic cars with such a varied history as this Railton Phaeton.
There are various options open to our customers, and we will be able to guide you through the process from start to finish. From Ro/Ro (Roll on/Roll off), dedicated or shared container through to airfreight, we will work with you to ensure that we use the best shipping option to meet your own personal requirements.
For this particular classic car shipment, we used the revolutionary RRAK shared container service. Using this, we can load 4 cars safely and securely into a 40ft container. This means that no only can your car enjoy the safety of container shipping during transit, we are able to spread the cost of shipping over more car bookings meaning it is much more cost effective for you. Other benefits are that you can load personal effects into your car, have more frequent sailings and faster transits and, as more cars can be shipped together, your carbon footprint is reduced.
For more information on our RRAK services and other shipping options please visit our website.
When shipping a Railton Phaeton or any other iconic and rare classic car, we especially take into account not only the value of the vehicle itself but also the classic car history and the emotional value that the vehicle has for clients who have often been through long journeys. The monetary value of a vehicle is protected by the specialist insurance cover that we offer, but as with vehicles such as this Railton Phaeton we also recognise just how important the emotional value is, and as such do our utmost to keep all vehicles safe during the whole shipment journey, using specialist collection/delivery companies and shipping agents.
We also take the time to gain a glimpse of our client's personal stories, which is precisely how we're able to relay this fascinating story for you here. This level of insight ensures that we're always able to slot right into those narratives and turn the page on the next chapter of any classic car that we handle, which in this case took the form of brand new ownership with the next generation of classic car enthusiasts.
Shipping your car? Get in touch with our team or get a free quote.