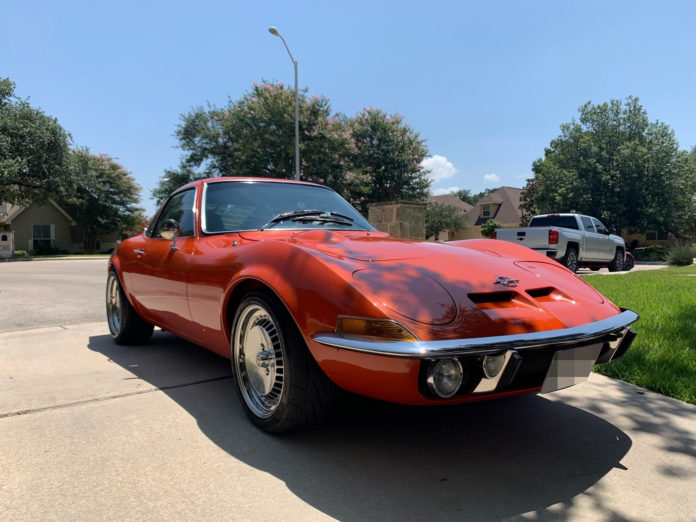 Autoshippers understand that when it comes to shipping a car, there is usually more to the story than meets the eye. That is why we take extra care when it comes to fulfilling your car shipping needs. We are prepared for shipping classic cars or new cars or anything in between.
One recent story that highlights our commitment to customer satisfaction is an order for shipping an Opel GT. Our classic car shipping experience was able to help this customer live his dream by shipping his car to the States, and we can help do the same for you.
Chris and Steve's Story
Chris and his dear friend Steve worked offshore together for over 14 years. Their friendship included travelling the world and visiting various cities from all over. Steve was diagnosed with terminal cancer and fought bravely during treatments. He was passed fit for work after beating his cancer but sadly passed away offshore last year after only a short time back at work.
Before he died, Steve and his friend dreamed of doing a European and West Coast USA road trip together. In this dream, they would buy an older car to drive in each country to either keep or sell when they were done, before moving on to the next destination.
Steve not only dreamed about this plan, but he actually bought a 1972 Opel GT rotisserie to restore for the journey (pictured above in all its glory). He worked on the 2.4Ltr Opel Frontera engine (complete with a full electronic fuel and ignition system) for a number of years until it was completely restored. Chris remarks that they always spoke about the trip they would take with it when it was done.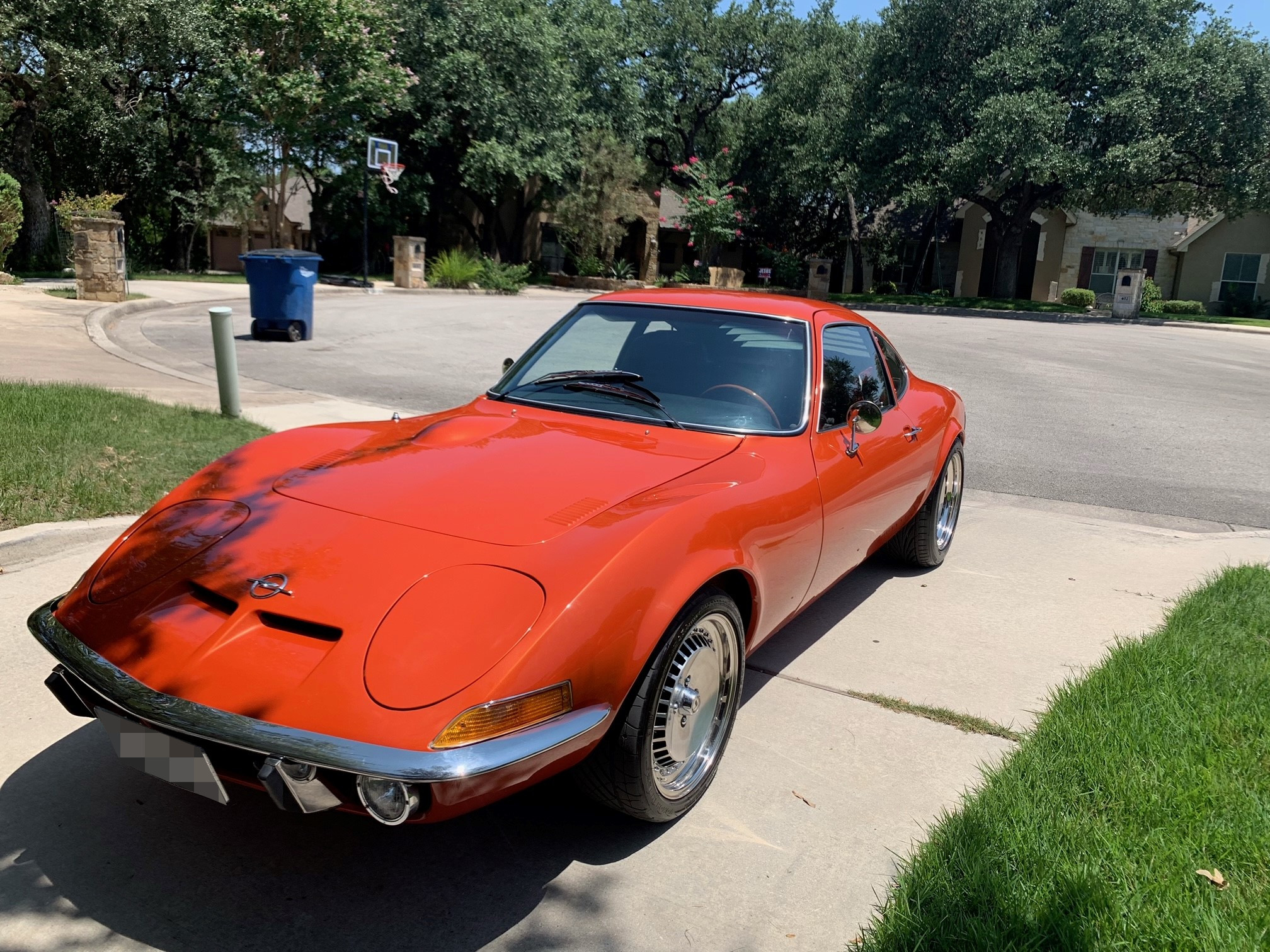 Sadly, Steve died before he was able to complete his dream, but Chris knew he needed to buy the car to complete the dream and keep the memory of his friend alive.
" This car we spoke about for years as he restored it. I just felt I needed to buy this car, and keep it in his memory. "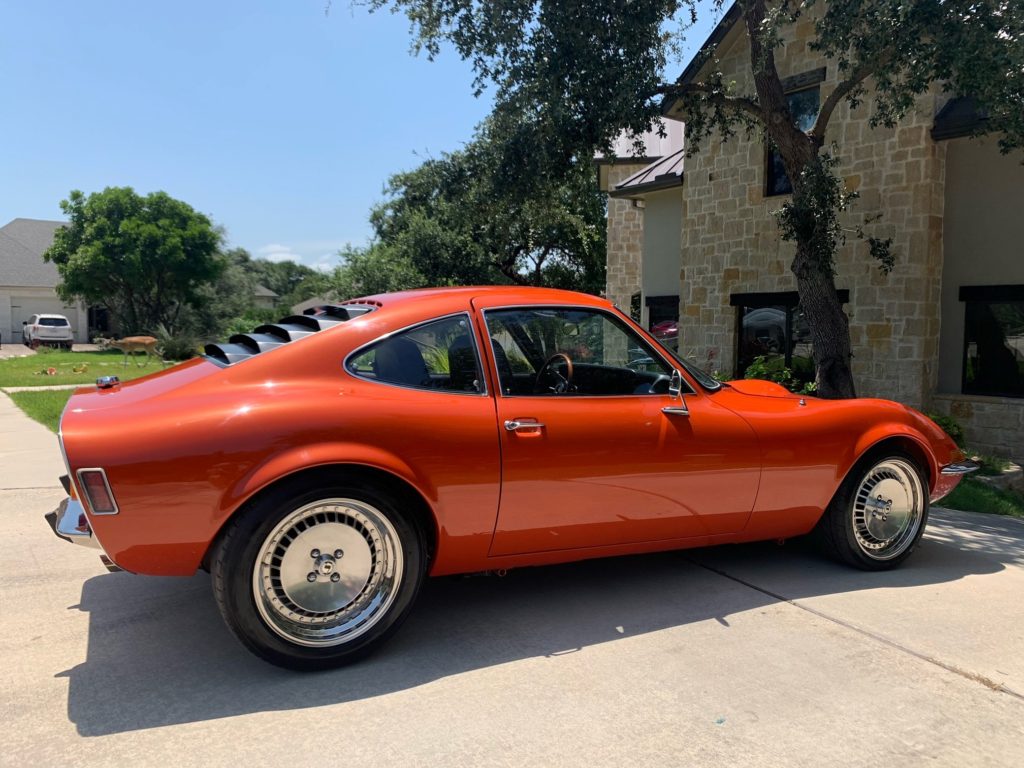 He had the car shipped to the United States using Autoshippers and went to Galveston Port to collect it personally. He remarks that there was so much excitement surrounding the car and his story that, "They told me they played rock/paper/scissors as to who would get to drive her off the ship."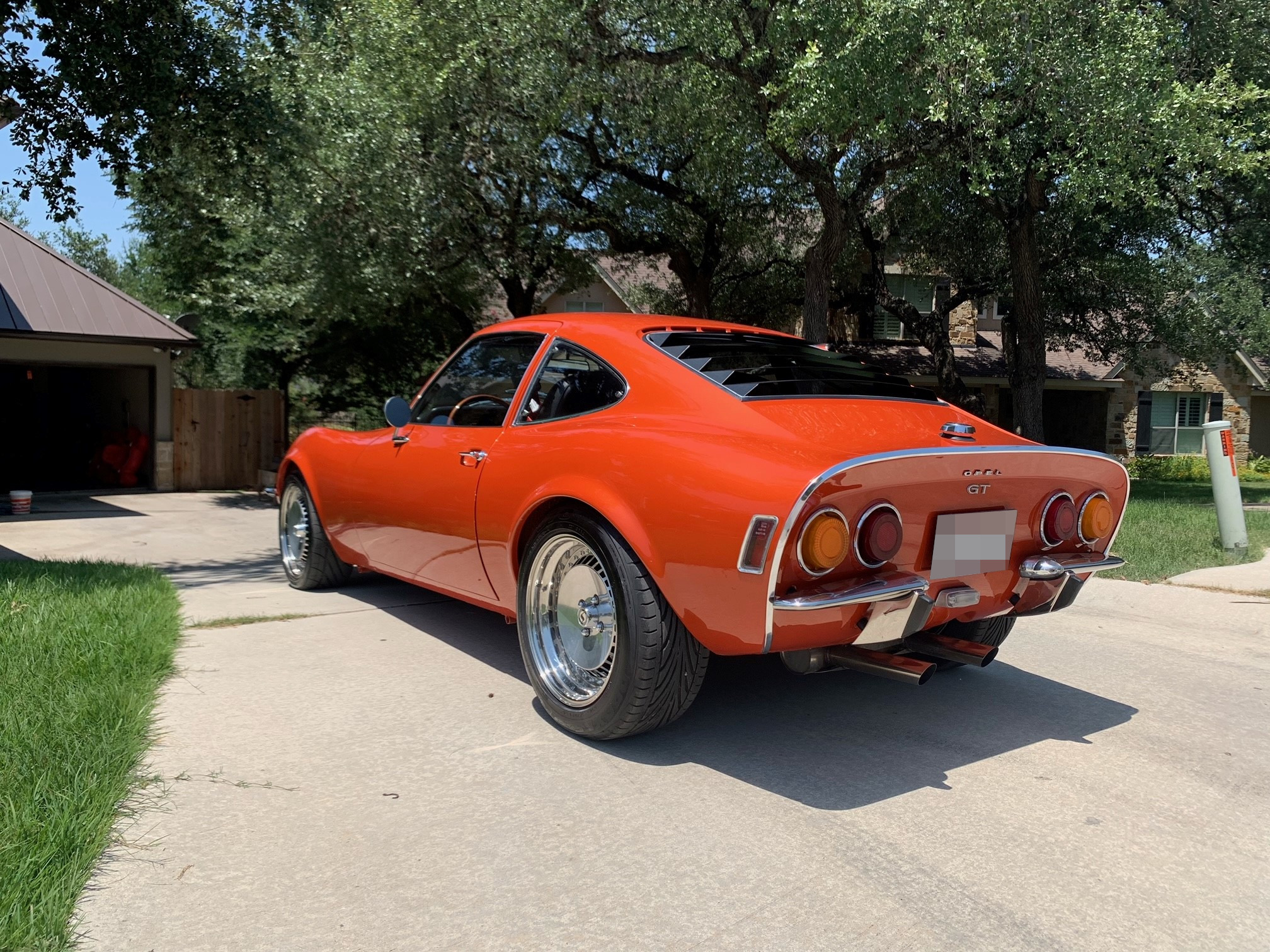 Now that the car is shipped to the United States, Chris can ensure that Steve's dream of taking it on a road trip around the West Coast can come to life. His memory will live on in not only his friend's life, but also the lives of those who hear his story. 
The Opel GT
Classic car history is a very interesting topic and the history of the Opel GT is no exception. The Opel GT is a two-seat sports car equipped with a front-engine and rear-drive. There were two generations of Opel GT cars that were separated by a 34-year break in production.
First generations ran from 1968-1973 and made their first appearance at the Paris and Frankfurt motor show in 1965. The production included mechanical components from the Opel Kadett B and bodywork from Brissonneau & Lotz, a French contractor. It appears similar to the 1968 Chevrolet Corvette which debuted in September of 1967.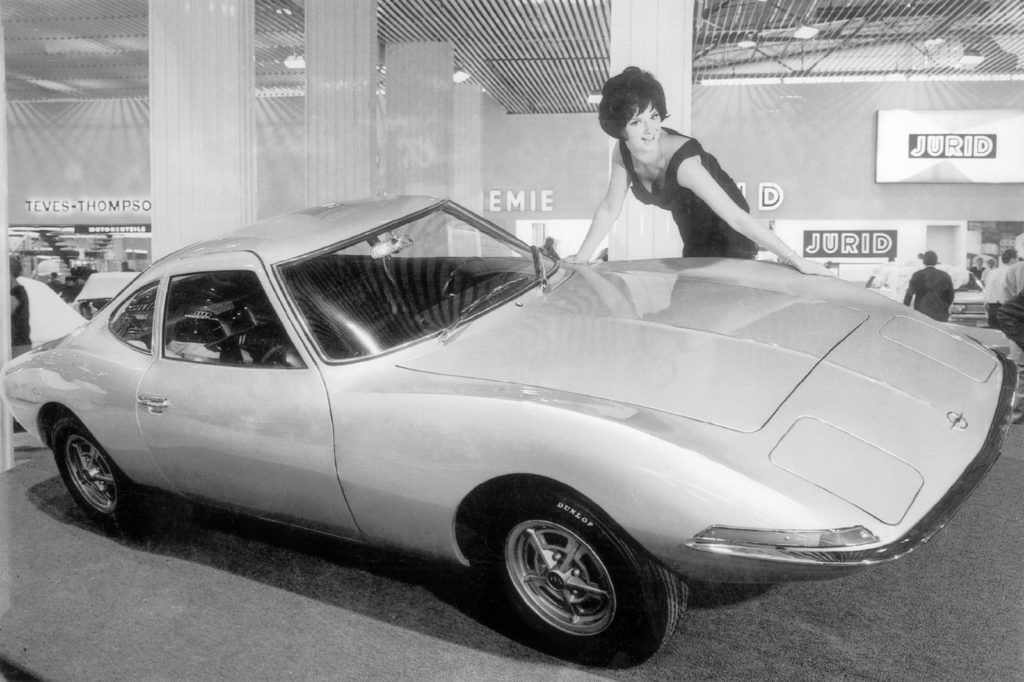 The second generation of the GT ran from 2007-2009 and was a reworked variant of the Saturn Sky/Pontiac Solstice convertible made in Wilmington, Delaware in the United States. After that, Opel created the GT Concept in 2016 at the Geneva Motor Show. There were over 100,000 GTs made and 70,000 sold in North America.
The history of the Opel GT extends long before they started production. Designers included Chuck Jordan and Clare MacKichan who worked on the Chevrolet Bel Air and Chevy Camaro. The Opel GT was the most aerodynamic car made by General Motors in the 1960s. It was designed to reach cruising speeds of over 120 mph.
The original had 15-inch wheels, a 128hp dual-carburetor engine, and front and rear anti-sway bars. It also has a 150mph speedometer synchronized to maintain a parallel needle position. A hybrid-energy model was made in the 19s. There was also a 1969 model made in "Aztec Gold" which caused quite a stir.
A lot of people choose to drive an Opel GT for a variety of reasons. The Opal is a German-made car that combines timeless classic body styles with durable mechanical components. It makes people stop to look everywhere it goes and draws a lot of attention. The gas mileage averages between 22-27MPG. Even with all these important factors, it still is very reasonably priced.
Buying and restoring an Opel is one of the most affordable classic sports cars you can work on as long as the chassis is relatively undamaged. It also compares well with the cost and maintenance requirements. You can usually find good parts for affordable prices compared to other classic cars.
Autoshippers
Autoshippers is the UK's longest established privately owned car shipping company and we have 24 years of experience when it comes to shipping cars overseas. Our experience varies from shipping for private individuals, manufacturers, and dealers.
We are located in Bristol and have 32 operations staff with different experiences in shipping varied vehicles like classic and vintage cars, SUV's, trucks, vans, saloon cars, and motorbikes. Our team help you make an informed decision when you are shipping your car overseas by giving you a vast wealth of information about import regulations and customs formalities.
We offer great shipping rates for all destinations around the world, and there is a quick car shipping quote tool available on our website to help get you started. We have an onsite container loading facility at our warehouse or provide UK transportation services to collect the car from your door.
We take great pride in our company and work to ensure that our shipping services are tailored to your individual needs, and personal stories such as Chris and Steve's make the job all the more fulfilling.
Our thanks go out to Chris for sending us the story behind this shipment and for allowing us to take care of his cherished Opel GT on its journey to America.
You can check out more similar stories on the customer stories section of our blog.
If you are looking to ship your car overseas, don't hesitate to contact our team today or get a free quote here.