In the epic Song Of Myself, the great American poet Walt Whitman wrote, "I am great; I contain contradictions". Whitman would no doubt have regarded the Morgan Plus 8 as a very great car indeed, then, because contradictions lie at the very heart of its appeal.
How else to describe a machine that's revered as "a driver's car" despite offering a famously bumpy ride, that looks like it hails from the pre-war era yet wasn't actually built until 1968, and that despite its olde worlde charm, boasted (for a while) the fastest acceleration of any car produced in the United Kingdom?
History
The history of the Morgan Motor Company dates back to 1910 when former GWR engineer Henry Morgan began producing three-wheeled cyclecars in Malvern (where Morgan is still based today). The company didn't produce its first four-wheeler (the Morgan 4/4) until 1936, by which time it had already achieved considerable racing success.
The Morgan Plus 4, with a larger engine, arrived in 1950, and it was this that would form the basis of the Plus 8, which made its debut at the Earls Court Motor Show in 1968. By now the company was in the hands of Henry's son Peter Morgan, and at his behest, designer Maurice Owen was tasked with amending the Plus 4's chassis to take a 3.5L Rover V8 engine. The resulting car, which retailed at launch for £1,477 18s 4d, had a top speed of 125mph and could go from 0-60mph in 6.7 seconds.
Fuel injection became an option in 1983, by which time the car cost £13,000, and became standard in 1987. From 1990, the Plus 8 (now priced £25,000) was fitted with the 3.9L V8 engine from the Rover Vogue SE, while from 1996 an even larger 4.6L engine was available as an option. These years also saw minor tweaks to chassis dimensions to accommodate the new engines, while Cobra-style wire wheels were available as a factory option from 1993.
The original car had a four-speed Moss gearbox, which was replaced in 1972 with the four-speed gearbox from the Rover 3500S. From 1977-1995 a five-speed Rover LT77 was used, with the final years of the original run (1995-2004) employing Rover's five-speed R230. To mark 35 years of the Plus 8, a special Anniversary Edition was produced in 2003, of which around 200 were sold, before production ceased the following year, with some 6,000 cars having been produced over its 36-year run.
Full specifications for all (first-run) Plus 8 models can be found at Autozine, while the history of Morgan Motor Company as a whole is told well on their own website.
The Plus 8 then returned to production in 2012, now with a 4.8L BMW V8 engine and a six-speed manual gearbox (with automatic transmission available for the first time as an optional alternative). Both are still used in the current model, the 50th Anniversary Edition, which has a top speed of 155mph (249km/h) and can go from 0-100km/h (0-62mph) in 4.5 seconds.
How to Get Your Hands on One..
A brand new Morgan Plus 8 today will cost you £129,000 (or a little more depending on your choice of options), placing it in roughly the same league as an F-type Jag or a Mercedes GT Roadster. As for secondhand machines from the original run, those don't come cheap either, especially as only 6,000 of them were ever built!
At the time of writing, we could find around a dozen for sale online, with prices ranging from £27,750 (1984, 33,400 miles) to £79,139 (1977, 11,185 miles). If those prices haven't put you off, then things to look at closely include the door hinge posts – if these need replacing, you're looking at an extra £1.5K per door – and the front wings, which will cost £900 apiece to replace if they're corroded. Check the chassis for signs of rust or cracking around the engine mountings, too.
If you can afford one, though, you'll have a vehicle that packs some serious oomph under the bonnet while simply dripping in vintage-style panache – and that's what we call a great car. We're sure Walt Whitman would agree!
Here at Autoshippers, we've been lucky enough to ship multiple Morgan cars over the years, including a shipment of a fleet of Morgans headed for the USA.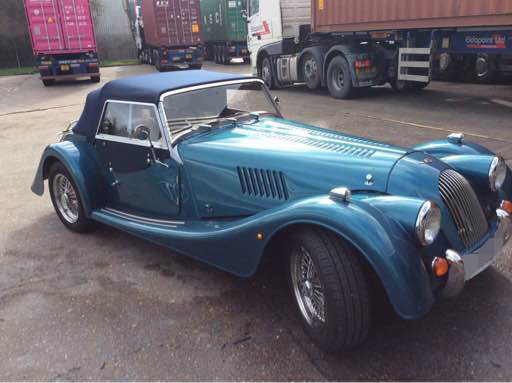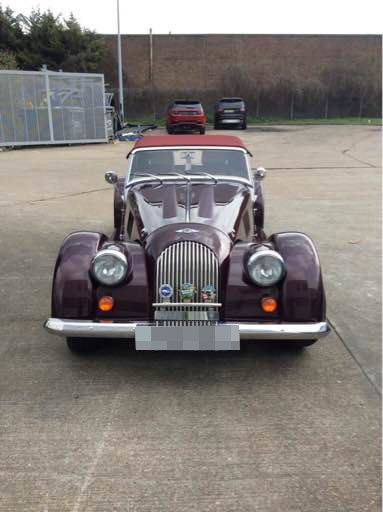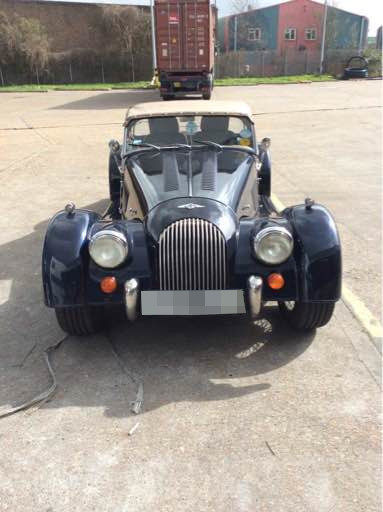 We hope you enjoyed our Closer Look at the Morgan Plus 8! Keep an eye out for more on our blog or check out the rest of our interesting shipments series. And of course, if you're shipping a car (whether it be a classic or family car) get in touch today or get a quick quote here.