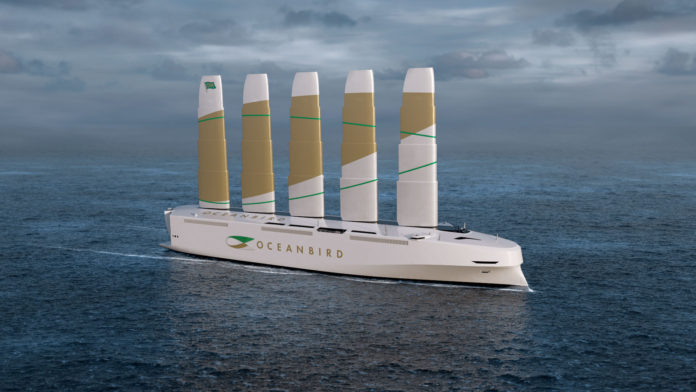 The shipping industry is constantly finding new ways to develop more efficient and sustainable operations. This sector delivers around 90 per cent of goods around the world, fuelling the global economy and making affordable food and other vital goods available to people around the world.
So what happens when forms of energy such as solar and wind work to make this process more efficient?
Researchers at Wallenius Marine have looked into just that and are developing unexpected ideas for the most efficient transport of the future. The result is an impressive new cargo vessel called Oceanbird that would run solely on wind power and which developers say will be capable of carrying 7,000 vehicles across the Atlantic Ocean.
At Autoshippers, we know everything there is to know about shipping cars abroad and love to keep up with the latest innovations in the shipping industry, so what does Oceanbird's design mean for the future of shipping?
Innovative Design
Oceanbird's design is one of a kind. The boat features retractable wind sails that reach 80 metres in height. An algorithm operates these sails, calculating the most efficient way to utilise wind power while at sea. The vessel also has an engine that runs on clean fuel. The engine functions as a backup energy source, and aids in the ship's departure from harbours.
The Oceanbird would be able to carry up to 7,000 cars with an average speed of ten knots. Designers say the ship would be capable of crossing the Atlantic in around 12 days, while current vessels typically make this journey in eight. As the first ship of its kind, Oceanbird's cutting-edge technology could deliver impressive results, shipping large amounts of cargo all while operating entirely on sustainable energy. This vessel is sure to change the course of the shipping industry moving forward.
Inspired by the Latest Technology
The Oceanbird's research team used LiDAR scanning technology to come up with its design. This technology is similar to the systems in self-driving cars. LiDAR helps assess wind flow around the vessel and can detect changes up to 300 metres above the ship.
In developing this technology, Oceanbird's engineers made some new discoveries about wind speed. They tracked 35 million measuring points and noted less difference in wind speed than they had initially anticipated. They also discovered the ship's design, in addition to its sails, can impact wind speed and direction.
Oceanbird's designers conducted multiple digital simulations and model tests to zero in on a design for completely wind-powered transport. They believe the Oceanbird has the potential to change not only cargo ship designs, but cruise ships and other large vessels as well.
Pioneering a Sustainable Future
Designs like Oceanbird provide a promising alternative to traditional vessels, offering hope for a more sustainable future for all players in the shipping industry. The chief operating officer at Wallenius Marine, Per Tunell, said: "Our vision is to lead the way towards truly sustainable shipping, and of course we want others to join us."
The team sees the development of planet-friendly alternatives as a path we can all take together. Tunell commented: "It is not a competition, but rather a direction we all need to take. By being transparent in the process, we want to inspire others to test the limit to what is possible."
Embarking on a New Journey
While the Oceanbird's development is well underway, it won't take its first voyage for a while yet. Wallenius Marine says the vessel should be ready by the end of 2021, but it won't set sail until 2024 at the earliest.
But you can keep up to date on the Oceanbird's latest developments by visiting Wallenius Marine's website.
Ship Your Vehicle with the Experts
At Autoshippers, we have 20 years' experience helping customers ship their cars overseas. We know everything there is to know about shipping vehicles by cargo ship, and we're happy to help you get your vehicle abroad.
Whether you are moving overseas or shipping your car for a specific event, Autoshippers is here to help. Learn about our most efficient transportation options, rules and regulations, and the prices we offer on our website. Visit us today and get your free quote here.