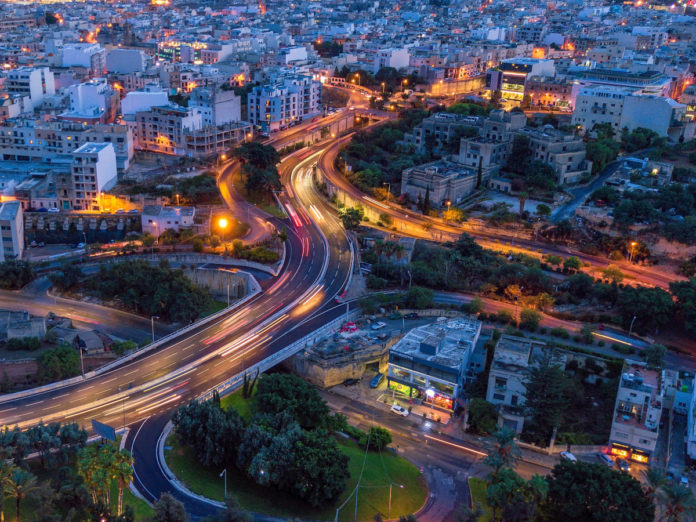 Consisting of three islands, the largest of which measures 14 by 27 kilometres, Malta is a very small country that's easy to get around by car. UK drivers will to some extent feel right at home, as the Maltese drive on the left, and the Maltese Highway Code and street signs are almost identical to those back in Britain. However, the variable road conditions and the road manners of many Maltese drivers can make driving on the island something of an 'experience', and less confident drivers may prefer to make use of the country's efficient public transport system instead.
If you do decide you want to travel under your own steam, though – and if you intend to explore the islands' backwaters and remote villages, that can be a must – then here's what you need to know.
Driving Basics
To drive in Malta you will need to be at least 18 years of age, and generally at least 23 if you intend to hire a vehicle. You will need a full UK driving licence, which you should carry with you at all times when behind the wheel, along with your passport and insurance documents, although you do not need an International Driving Permit.
Seatbelts and Speed Limits
The speed limit in Malta is usually 50-60km/h (31-37mph approx) in built-up areas, and 80km/h (50mph approx) on main roads – note that there are no actual motorways in Malta.
The driver and all passengers must wear seatbelts, and children must always have an appropriate child safety or booster seat, which for babies under three months must be rear-facing. Children can ride in the front of the car, but only if the appropriate safety seat has been fitted.
Alcohol and Mobile Phones
Malta's drink-driving regulations aren't as strict as some countries: like the UK, the legal blood alcohol limit is a comparatively high 0.08%. However, given the somewhat hectic driving conditions, you'd be well advised to avoid alcohol completely when driving, so as to keep reaction times sharp. Using a mobile phone while driving is also prohibited, with fines for those caught breaking the law.
Road Conditions
Road conditions in Malta vary immensely. In cities, the streets are generally reasonably well maintained, but town centres have many narrow, winding lanes that can be tricky to navigate by car. In more rural areas, meanwhile, potholes are common and the roads generally may not be as well maintained as UK drivers are used to, so exercising caution is advised.
Driving Habits
Look up "driving in Malta" and you'll find many locals arguing that, hey, at least it's not as bad as driving in Italy! The laidback Maltese attitude to driving laws is summed up neatly by the local saying "we drive on the shady side of the street," an axiom that can actually be taken literally – it's not uncommon in rural areas to find drivers doing just that!
Similarly, Maltese drivers often seem to regard the use of indicators as an entirely optional pursuit, and while there is a law against undertaking on the island's roads it is seldom observed and even less seldom enforced. You will often see cars weaving in and out of traffic with scant regard for which lane is supposed to be which.
Parking
Malta is a small country, and one of the most densely populated in the world – and that brings with it all the parking headaches you might imagine, particularly in the capital Valletta.
To try and manage the problem, parking regulations are (unlike some other driving laws) strictly enforced, so never risk parking on a double yellow line, or you're likely to come back to your car and find it's been towed away. Many town centre roads are designated as "Time Parking Zones" with a strict time limit on how long you can leave your car there, although on the plus side, paid parking lots are common enough and relatively inexpensive.
As we said at the start, driving in Malta can be quite a hair-raising ride if you're not 100% confident behind the wheel. Experienced drivers, on the other hand, shouldn't let the above put them off, because from the medieval towns at the heart of Malta island, to the fishing villages of the south coast or the famous Blue Lagoon Bay on the central island of Comino, Malta has many delights to explore. And hey, at least it's not Italy!
If you are shipping your car to Malta, please contact us here at Autoshippers for a quick, no-obligation quote and details of our car shipping services