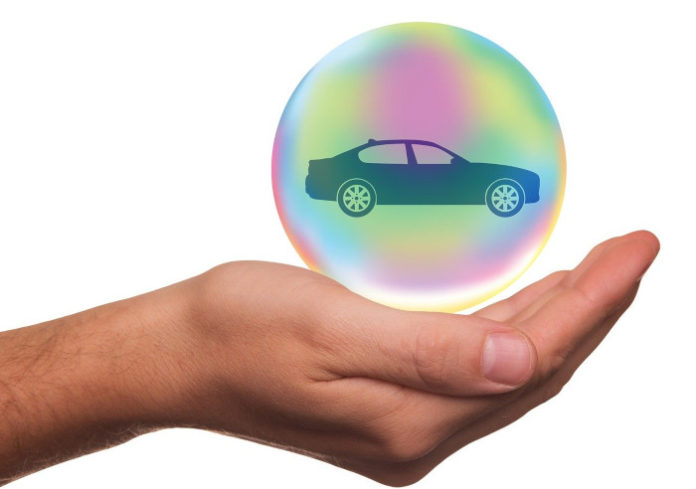 AutoShippers customers frequently ask us what insurance they'll need when taking their car overseas. So in this article, we'll look at the various requirements that apply in different countries and different situations.
A caveat before we start: we're in the business of shipping cars, not insuring them. So while this article will provide you with an overview of the situation, we would still strongly recommend that you speak to your existing insurer before you take out any additional policies. It may be that your current policy has you covered already, or you might be offered a special deal if you expand your current cover. So talk to them!
Now we've got that out of the way, let's take a look at how the insurance situation varies depending on what country you're visiting…
Car Insurance Within the EU
Here's the nice easy bit… if you're visiting an EU country and will only be there for a short while, then your standard UK car insurance should already have you covered.
Nothing's ever quite as simple as that, though, is it? So bear in mind that this basic cover:
is usually third-party only, and
normally only applies for up to 30 days.
Accordingly, if you're visiting Europe for longer than 30 days – or if you want more extensive cover, for instance, to cover damage to your own vehicle in the event of an accident – you'll need to speak to your insurers and arrange specific European cover.
As ever, you get what you pay for here, so read the small print because the cheapest deal may not always offer the best value for money. On the plus side, many companies can offer such extended cover on a short-term basis. So, if you're taking your precious vintage Aston Martin to a car show in Europe, for instance, you may well find you're able to insure it for 14 or 28 days – no need to fork out for a full year's cover!
By the way… if you do decide to take out extended cover, we'd suggest you look at adding European breakdown cover to the package. Many if not most insurers offer this as an optional extra, and if you do find yourself stranded on the hard shoulder of the Autobahn at 3am, it's surely worth the extra few quid to know that help is just a phone call away!
Even if you're happy with just the basic, standard third-party deal, it's a good idea to let your insurer know you'll be overseas in advance, particularly if you're going to be there for longer than a week.
Of course, right now the UK's in a kind of limbo – no longer officially in the European Union, but not yet entirely divorced from it either. That will change as of 1 January 2021. As with all things Brexit-related, it's hard to say exactly how things will pan out, but at time of writing the two major changes that will apply after that date are that UK drivers in EU countries will (in line with visitors from other non-EU nations) need to have an International Driver's Permit and an insurance 'green card' – a document issued by your insurers to confirm that you're legally covered.
To sum up the European situation, then:
basic, short-term, third-party cover is probably already included in your existing policy
longer-term or more extensive cover will need to be purchased separately
from next year, you will need to carry an insurance 'green card', which your insurers should provide
it's always a good idea to speak to your insurers direct, before you travel, to find out exactly what your personal situation is.
Car Insurance in the USA
Unlike mainland Europe, UK citizens do not take their cars to the USA as regularly, and so the situation regarding insurance there is quite different.
Most short-term US visitors will, if they're driving at all, be using a rental car. In that case, all your basic insurance requirements will generally be included in the deal, though as ever in such situations it's worth reading the small print to find out exactly what that coverage entails – you may wish to play a little more for extended coverage and the peace of mind it brings. Note that the same also applies if you're using an online 'car sharing' service such as Zipcar or Turo, rather than a traditional rentals outfit.
Alternatively, you may be staying with friends or work colleagues, and driving their vehicle. In that case, you should be covered on their insurance – US car insurance is tied to the car, not the driver – but they should check with their insurers before you get behind the wheel.
So, if you're only in the US for a short time, there's probably no need to take out specific insurance. If you're staying longer, though, you'll need to take out US insurance – and that will generally mean registering your car in the US, and/or obtaining a US driving licence. As stated above, visiting drivers are not a common sight on US roads (as they are in Europe), and as a result, some insurance companies are sometimes reluctant to insure foreign-registered vehicles or drivers who hold overseas licences. For more on this, see our previous blog posts 'How to apply for a US driving licence' and 'USA driving guide'.
Just to complicate matters, the USA isn't so much one nation as a collection of 50 smaller ones, each with their own state regulations. So it's worth doing a bit of research before you travel, in regards to what the exact requirements are in each state you're visiting.
If you do decide that you need insurance, the usual buying advice applies. Seek quotes from multiple providers, check their ratings on consumer reviews websites, and most importantly – always read the small print!
One thing you particularly need to be aware of is that some insurers will take your UK driving history into consideration when setting your premiums – and some won't. So if you've held a clean licence for 30 years and don't want to pay the same sky-high premiums as a newly qualified 18-year-old, make sure you find one that does!
Car Insurance in Other Countries
We've focused on the US and mainland Europe for most of this article, because that's where most of our customers are going. But obviously, people do take their cars to other countries, so what's the deal there?
That's a hard question to answer, simply because there are so many countries in the world, each with their own different rules, regulations and requirements. As a rule of thumb, though, your UK insurance will cover you to drive for a short while in many non-EU countries, but in this instance you ARE going to require a 'green card'. This is the situation if you're going to Israel, Russia, Iran, Turkey or most countries in Eastern Europe, for instance.
As with the USA, if you're going to be staying longer, then you'll probably need to take out 'local' insurance, which may mean re-registering your vehicle and/or obtaining a 'local' licence. But, once more with feeling… talk to your insurers! They'll be able to offer detailed advice that's specific to your destination, your vehicle and your driving history.
It's also worth having a look at the driving guides for various countries that we've published on this very blog. And of course, if you have any questions or you're looking to ship your car to the USA or elsewhere, get in touch today for a free quote!