In many ways, it seems like our lives have been put on hold due to the Coronavirus pandemic. The good news, though, is that the global pause button doesn't seem to apply to purchasing automobiles or shipping cars abroad.
Despite the cancellation or postponement of the majority of auto festivals around the world, the motor of the auto market is running smoothly. And that includes the collector automobile market which has hardly seen even the slightest sign of slowing down. There have even been technological advances to ensure that every step of the buying acquisition process can be completed remotely.
In fact, one could say that the pandemic is driving innovation in the automobile market, an innovation that ensures success no matter what obstacles may appear in the future.
Because of social distancing, buyers aren't able to leave their homes, so car dealers have come up with creative ways to encourage people to purchase cars, without the thrill of seeing them up close. For many companies, that means virtual inspections using 360 views and high-quality audio so potential buyers can listen to the health of the engine.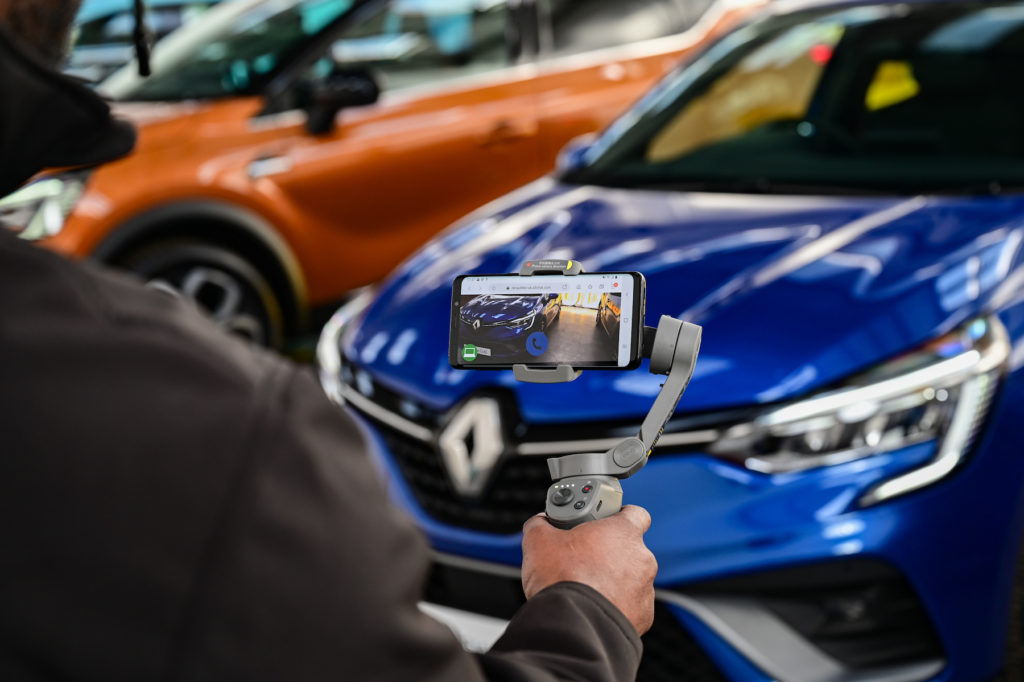 These new processes and technologies will continue to develop even after the pandemic has passed, as people will become accustomed to real-time inspections over live video with the ability to zoom into high-resolution images.
Actually getting cars to their new owners is another challenge, but logistics innovated as well to meet with new health recommendations. And apart from that, ports worldwide remain open and are accepting auto shipments, ships are sailing with few cancellations, administrative staff continues to work regular hours, but from the safety of their homes; all of which is ensuring smooth sailing for the international car trade.
And with less need for people having to physically visit a dealership when buying a car, buying cars from overseas has also become much easier and continues to rise in popularity during the pandemic. Once bought, car shipping companies such as ourselves can take the stress out of delivering the car back to your home country – all without you having to set foot out of the house.
Keeping the Car Industry Going
In many places, car dealerships are allowed to stay open, as long as they take the necessary precautions. This means that while customers can opt to purchase their car online, and even get their car delivered with contactless delivery, they can also visit a dealership, and see their car in person before they decide to buy it.
Test-driving will soon be allowed again as well, with unaccompanied test-drives, or rules for wearing masks if you're in the car with a dealer. Cars will also be sanitised between customer usage.
Collector Cars
With more people stuck at home and looking for ways to pass the time, it's actually not surprising that hobbies have made a big comeback, and that includes classic and collector cars. Some dealerships even claim an increase in business. Gooding, a classic car auctioning company, actually held its first event in the UK during the pandemic, proving that interest hasn't died down in the classic car arena.
And interest hasn't dropped because collectors and enthusiasts realise that while the Covid pandemic will eventually go away, the love of cars never will, so any purchase made now will long outlive the virus. And in the meantime, taking your new classic car for a cruise is a great way to shake off that cabin fever.
Tips for Buying a Car During Covid
For those looking to purchase a used or new car, there are likely to be a few more obstacles to consider. For one, inventory for new cars has gone down because of manufacturer closures, and some financing deals have been rescinded, but the used car market hasn't seen much of a decline. Let's have a look at some tips you can keep in mind when looking to purchase your car during the pandemic.
Decide Quickly
It may go against the intuition of many seasoned car buyers, or first-time buyers for that matter, but unlike pre-pandemic times, now is not the best time to shop around and hold out until a dealership gives you a lower offer than first posted. The fact is, with a tighter supply of cars, the vehicle you have your eye on may sell while you wait for a lower bid that never actually comes.
Quality vs Cost
You may find less flexibility among dealers when it comes to price. So instead of rejecting a car because the dealer won't lower the cost, you should consider whether or not you can find another car that you like that has the same features, but for a lower price. If you think you can, then go for it, but if you suspect that that might not be the case, then accept the car for the price it's worth.
Check Multiple Dealerships
With the same amount of people looking to buy cars, but a lower supply, dealers are going to run through their inventory faster. That means that you're also less likely to be offered a competitive price. That is unless you're willing to travel a bit or have your car shipped to you, to get the best price.
Be Flexible
It might not be realistic right now to expect to get every feature you want, at the price you want it, in the car you want. Decide what's essential, such as mileage, safety, etc., and then be flexible on the rest, like colour, interior, or even brand. You may find that while you can't get a good price on top brands like Honda, you can go for a lesser-known brand, with equal quality, and for a better price, with most of the features you want.
---
Even though we're experiencing an unprecedented pandemic, interest in buying cars both nationally and from overseas (especially classic cars) hasn't decreased, with some dealerships even claiming an increase in purchasing. What's more, innovations are making it possible for potential buyers to tour cars without going to the dealership, and deals can still be found if you practice patience, flexibility and are willing to cast a wider dealership net.
Imports are open around the globe, and Autoshippers hasn't slowed its business at all. We work closely with our partners abroad to transport cars overseas and consult with experts in the matter to ensure that all of our processes are conducted according to the strictest safety standards.
If you need to ship a car out of the UK, get a free quote or get in touch with us today.