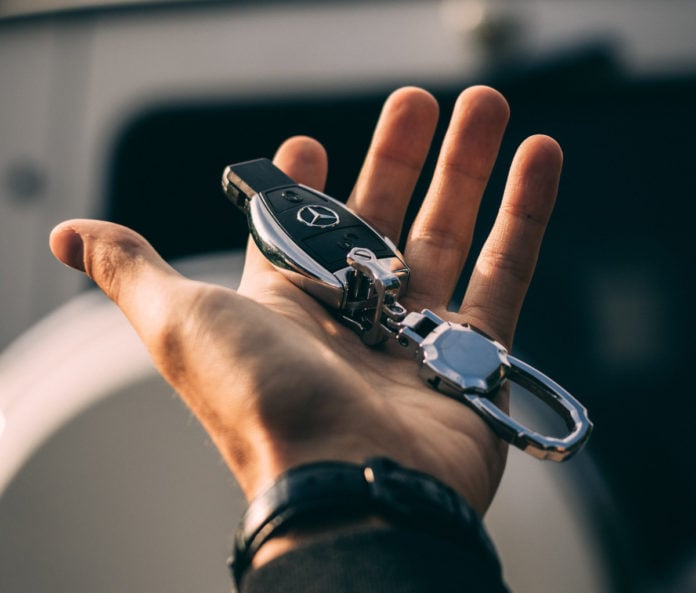 The coronavirus pandemic has hit the economy hard, and the motor vehicle industry harder than most. In April, for instance, sales of new cars in the UK were down 97 per cent compared to the previous year – that's the kind of drop that poses an existential threat to the entire industry.
But that was a few months ago. Car dealerships in England were allowed to reopen on 1 June, followed later in the month by those in Wales, Northern Ireland and Scotland, and both new and used car sales have returned to much more sustainable levels since. All the same, many people are understandably nervous about buying a car at all while coronavirus still poses a threat.
So here's our guide to buying a car safely during the pandemic. The advice will be slightly different depending on whether you're buying new or used, so we'll look at each in turn.
Buying a New Car in Lockdown
Dealerships had at least six weeks of enforced lockdown in which to ponder ways they could minimise the risk of CV-19 transmission on their premises after reopening, and since re-opening they've had up to another six weeks to fine-tune the procedures and protocols they came up with. So the good news is that buying a new car should actually be considerably less hazardous than, say, visiting your local supermarket.
Car showrooms are generally pretty open, airy spaces at the best of times, and many dealers have reduced the number of cars that are on display at any one time, which means there's plenty of room for you to practice social distancing. You can also expect hand sanitiser to be provided, and for staff to be protected behind perspex screens.
That's if you have to visit a showroom at all! Many dealerships have been taking their work online – offering virtual video tours of the latest motors and adding remote buying features to their websites, such as comparison charts detailing the features of different models. Some are also offering live video calls so you can put any questions you might have to the salesperson.
Many dealers also now allow you to take a car for an unaccompanied test drive. Conditions may apply here, so it's worth checking you can definitely do so before you leave the house, and don't be surprised if you're asked to leave a deposit or your car keys as security.
The paperwork will need to be completed at some point, of course, but some dealerships now have the facility for all this to be done online also. If this is an option for you, it's a good route to go down because under UK law you actually have more protection when buying goods online – including the right to cancel your purchase within 14 days if you're not entirely satisfied.
It's worth mentioning at this point that you can also consider buying direct from the manufacturer. 'Cut out the middleman' has long been a business mantra, so it's no surprise that the likes of Tesla, Peugeot and Vauxhall already have their own direct sales platforms set up online and/or in app form. If you're buying new and have a particular car in mind, this is definitely worth looking into.
On the whole, then, buying a new car shouldn't currently be too much of a problem. Yes, there are new ways of doing things to get used to, but there are new ways of doing everything to get used to right now! A bigger issue is likely to be delivery. Car dealerships in the UK may have reopened, but that doesn't necessarily mean the factory in Indonesia, China or Japan that supplies a particular component has, so you may be looking at slightly longer lead times than usual, which obviously isn't ideal if you need the vehicle in a hurry.
Buying a Used Car in Lockdown
If you're buying a secondhand car, then the situation is a bit different. Although on the plus side, you're not going to have to wait six weeks for a particular part to arrive from overseas!
If you're buying from a large, well-established used car dealership, much the same likely applies as for new cars above. If you're buying from a local used car lot, though, the situation can be very different. If the office is a 10×8-foot room in a Portakabin, it's quite hard to implement the kind of social distancing measures described above, and small independent dealers are considerably less likely to have all-singing, all-dancing websites, complete with video tours and secure online payment systems.
And if it's a completely independent sale – via eBay, Facebook, Marketplace or the classified ads in your local paper, say – then it's a different story again. In this instance, it's entirely up to you and the seller to work out a way of conducting the transaction safely.
Whatever You Do…
Whether you're buying directly from a motor vehicle manufacturer, from a new car dealership, from a secondhand dealer or from a private seller, at some point the car's going to be delivered (or collected by you). And that's a very good time to remind yourself that, while the death rate may be falling and lockdown may have eased, we ARE still in the middle of a global health crisis.
With that in mind, you should ensure that the car is given a thorough cleaning with disinfectant before you drive it, paying particular attention to frequently touched areas such as door handles, window controls, the steering wheel, gearstick and handbrake – not forgetting the faceplate of the stereo! Ideally, you shouldn't even do THAT until the car has sat for at least 72 hours – that's how long it's thought that the coronavirus can survive on most manmade surfaces.
More generally, you might want to double-check with yourself whether you actually NEED a new car right now – after all, most of us aren't going anywhere very much at the moment. While car dealers are doing everything they can to minimise risk, that risk can never be eliminated entirely, and you may decide it's better to put up with your current motor for a few months longer.
Then again, you may need a car in a desperate hurry – or you may just want to take advantage of some of the great offers that will likely be available over the next few months, as dealers strive to make up for the sales they lost during the most intense period of lockdown. And if you DO decide to buy, then hopefully this article has given you some idea of what to expect.
If you happen to be shipping your car from the UK, contact Autoshippers for a free quote.