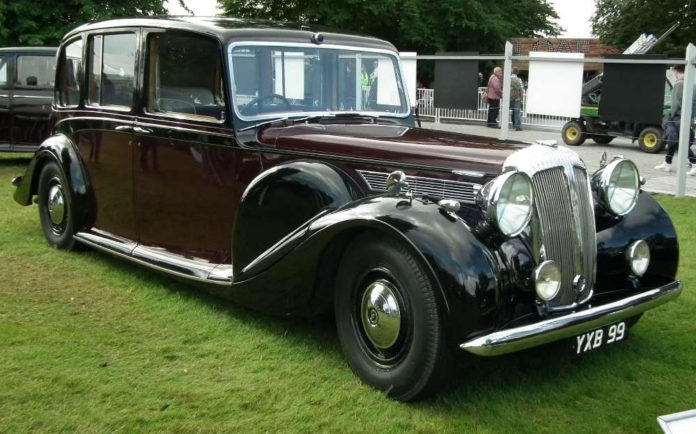 To celebrate the Duchess of Cambridge's, ahem, 40th birthday this month, we take a look at the car that she drove before she became the wife of the second in line to the throne of the UK. We can also take a glance at some of the other early cars of the royal ladies whilst we're at it.
The Duchess of Cambridge – 2001 VW Golf MK4
Whilst studying at St Andrew's University, Catherine Middleton bought herself, from new, a 1.4-litre petrol Volkswagen Golf Mark 4. At the time, this happened to be the best selling car in Europe and had a higher quality interior than its preceding marks to try to bring the series upmarket.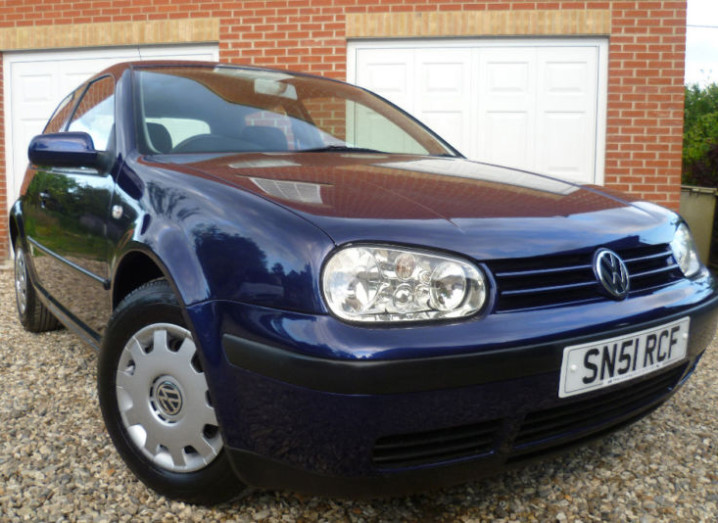 It certainly worked on Catherine, and she owned this car for around 6 years until she gave it to her brother, James who later sold it on. Even her future husband, Prince William, was seen driving the car when they were dating, so whoever drives this particular VW Golf now is in good company.
The Mark 4 came with many engine options, with the 1.4 litre, 75bhp, being the smallest. A big improvement in specification from the Mark 3 was with the interior, which brought the VW Golf up to date with the VW Passat. Plus some new safety enhancements, such as ABS, front airbags and side rails, which was obviously a selling point for the future duchess.
The Princess of Wales – 1981 Ford Escort Ghia
It's not only the Duchess of Cambridge who has an inauspicious history of car ownership before marrying into the royal family. Princess Diana was presented with a gift of a 1981 Ford Escort Ghia by her future husband Prince Charles, two months before their wedding.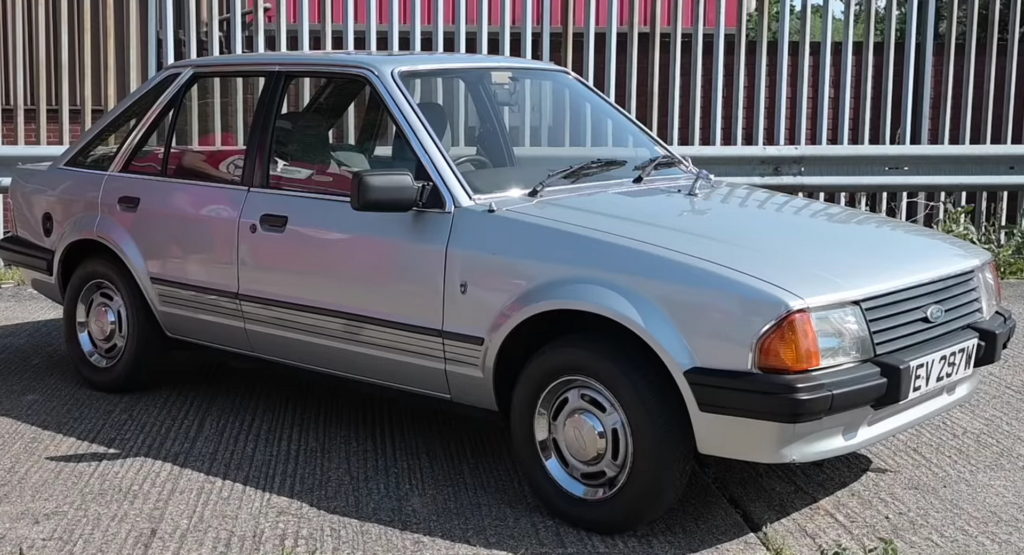 The Ford Escort replaced the popular Ford Anglia, and was manufactured between 1968 and 2000, and was frequently Britain's best selling car during the '80s and '90s. The "Ghia" name was Ford's term for their top trim level in their model ranges and comes from the name of an Italian car designer called Giacinto Ghia.
The 1981 model was the third generation of Ford Escort produced and narrowly missed out on being called the Ford Erika. A completely remodelled shape from the second generation, it was the first model to have front-wheel drive. The Mark III was voted European Car of the year in 1981, and in 1982 a five-speed gearbox was introduced along with a tilt-and-slide sunroof, central locking and electric windows.
Princess Diana initially swapped her Escort Ghia for a red 1.6i Cabriolet, but the Royal Protection Command (SO14) thought that this car was too high profile. A special, black Escort RS Turbo was suggested for her, with two more produced (one as a decoy). She then moved on from Escorts to Jaguars and Audis.
The Queen – 1948 Daimler DE 27
In 1948, Princess Elizabeth and her husband the Duke of Edinburgh were given a belated wedding present by the RAF and WAAF. It was a Daimler DE 27, and it was originally registered HRH 1. The Daimler Motor Company was a British motor vehicle manufacturer founded in 1896 after the rights to the Daimler name was bought by a British bicycle designer.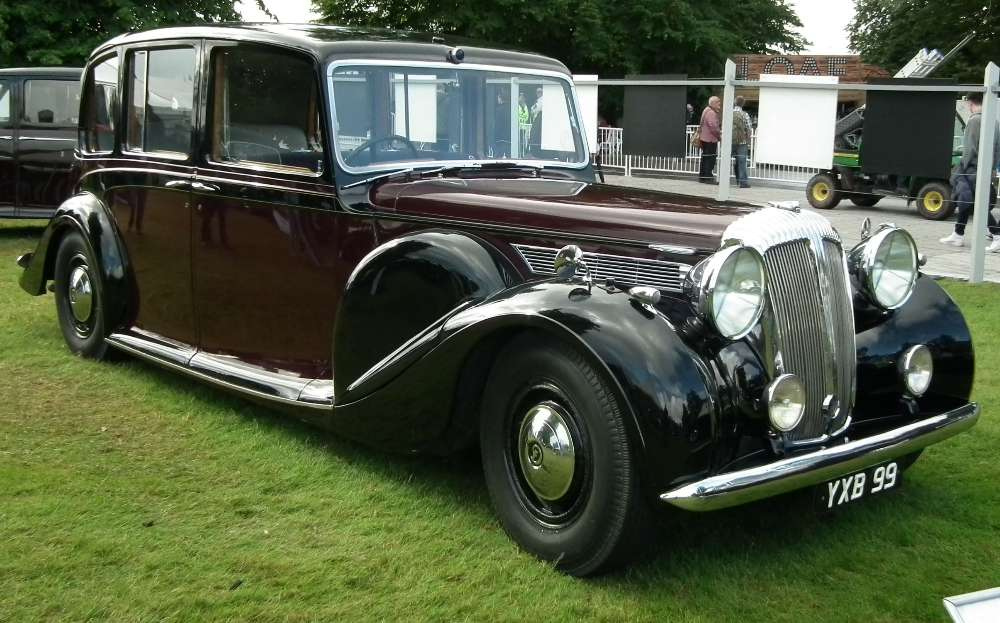 The "DE" chassis were made between 1946 and 1953, and were the car manufacturers most expensive cars of the time. The DE 27 was produced between 1946 and 1951 and had a 6 cylinder 4,095cc engine capable of a top speed of 82mph.
Although this 1948 Daimler DE 27 was meant to be the car that would serve the Princess and her husband in their royal duties for years to come, on a visit to the Rolls-Royce factory the following year the Duke of Edinburgh's head was turned by the Rolls-Royce Phantom IV, which was under development. In 1950 they took delivery of their Rolls-Royce Phantom and sold the Daimler.
Classic Car Shipping
You don't have to be royalty to drive a classic car, although some of the choices the royals have made in the past can be considered less than classic. If you do have a classic car in mind and need it shipped overseas from the UK, then get in touch with us at Autoshippers or simply ask for a quote here on our website.
We have various different options for car shipping, including airfreight or Roll on – Roll off (RoRo), but for expensive or rare vehicles you may decide on the dedicated container shipping option.
The dedicated container shipping option maybe a little more expensive than RoRo, but usually more cost-effective than airfreight. You have use of a shipping container and we secure your vehicle inside. Your vehicle then remains in the container until it is delivered to you, meaning less handling.
If it's a classic motorbike that you need shipped, all of our motorbike shipments are packed in bespoke crates, and then shipped on commercial carriers. This means that, as with the dedicated container service for classic cars, it is the crate that is handled – not the bike.
If you have a requirement for shipping and would like a quote then please get in contact with us either by phone on 0800 389 0784 / +44 117 982 8123, by filling out our contact form on the website or by requesting a free, no-obligation quotation using the quote form found on this page.