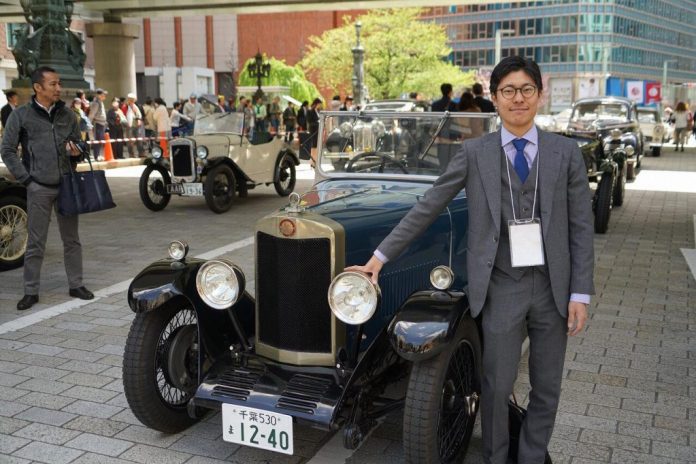 A rare Lea-Francis P-Type from the heyday of the British motor industry has begun a new life appearing on concours d'elegance in Japan.
Autoshippers shipped the elegant Lea-Francis to Japan in February for classic car restorer Junichi Sugimoto from Kusatsu.
Junichi exhibits a number of vintage cars from his collection on concours d'elegance in Japan.
He said: "I became interested in pre-war cars when I was at high school and after graduating I purchased an 1935 Austin Seven from one of my teachers who was also interested in vintage cars.
"The restoration work took three years before I was able to get the Japanese equivalent of an MOT. My dream is to drive my own 1920s car before I am 30."
Junichi found his first P-Type on the internet and contacted the owner. He decided to visit the UK but unfortunately the car had already been sold.
He spotted the second one and again contacted the car dealer directly – and this time he was able to purchase it.
Junichi said: "Pre-war cars are easy to restore and maintain. Back in the 1920s, many different car manufactures existed and each one had gone through lots of trial-and error to improve quality and value. As a result, each manufacturer has their own characteristics. As an engineer myself, I am really impressed by their efforts."
One of our team commented: "Junichi is typical of car enthusiasts across the world who regard classic cars from a particular era as Time Machines which re-connect people to their past – whether they are fondly remembered family cars or old runabouts that they first learnt to drive in."
Visit our classic car shipping page for more info or find out how to ship your car to Japan.